The former head of MI6 has said torturing suspected terrorists produces "useful information", as The Independent on Sunday reveals that "real-time" intelligence understood to have been obtained by torture in Saudi Arabia helped to thwart a terrorist bombing on British soil.
In his first interview since stepping down from Secret Intelligence Service in January, Sir John Sawers told the BBC yesterday that torture "does produce intelligence" and security services "set aside the use of torture… because it is against the values" of British society, not because it doesn't work in the short term. Sir John defended the security services against accusations they had played a role in the radicalising of British Muslims, including Mohammed Emwazi, who it is claimed is the extremist responsible for the murder of hostages in Syria.
The IoS can reveal details of a dramatic "Jack Bauer real-time operation" to foil an al-Qaeda plot to bring down two airliners in 2010. According to a well-place intelligence source, the discovery of a printer cartridge bomb on a UPS cargo aircraft at East Midlands airport was possible only because two British government officials in Saudi Arabia were in "immediate communication" with a team reportedly using torture to interrogate an al-Qaeda operative as part of "ticking bomb scenario" operation.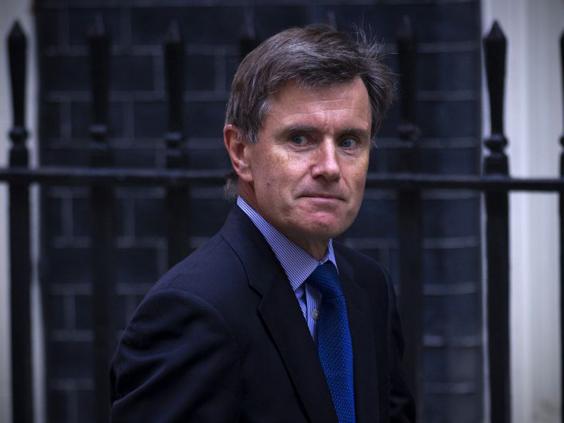 The terror plot was to use cartridge bombs to bring down two aircraft over the eastern United States. However, British authorities intercepted the first device at the cargo airport hub after what they described as a "tip-off" from Saudi Arabia. A second device was intercepted aboard a freight plane in Dubai; both aircraft had started their trips in Yemen.
The IoS understands there was a frantic search prompted by "two or three" calls to Saudi Arabia after the tip-off, with security services battling to find the device. French security sources revealed the device was within 17 minutes of detonating when bomb disposal teams disarmed it.
One intelligence source said: "The people in London went back on the phone two or three times to where the interrogation was taking place in Riyadh to find out specifically where the bomb was hidden. There were two Britons there, in immediate communication with where the interrogation was taking place, and as soon as anything happened, they were in touch with the UK. It was all done in real time."
There is growing frustration on the part of some UK security officials at Britain's lack of candour about aspects of intelligence work. "There is a lack of understanding in that most people, if they knew about a ticking bomb scenario, would say torture was defensible, yet we insist on saying 'we never do it'. Yet we are very happy beneficiaries of it," one official said.
CIA torture report: The 10 most harrowing stories
CIA torture report: The 10 most harrowing stories
1/10 CIA torture report

1. Of the 119 CIA detainees, 26 should not have been apprehended. Among them was Abu Hudhaifa, who was "subjected to ice water baths and 66 hours of standing sleep deprivation" before the CIA discovered that he was probably "not the person he was believed to be."

2/10 CIA torture report

2. President Bush received his first briefing on enhanced interrogation techniques in 2006, about four years after the programme started. According to CIA records, Bush expressed discomfort with an image of a detainee "chained to the ceiling, clothed in a diaper."

3/10 CIA torture report

3. The CIA used rectal feeding and rectal rehydration on at least five detainees. Even though detainee Majid Khan was cooperating with feedings, for example, the CIA subjected him to "involuntary rectal feeding and rectal hydration" and would puree his lunch tray, which was then "rectally infused."

4/10 CIA torture report

4. CIA interrogators threatened to harm the family members of at least three detainees. In one case, a detainee was told that his mother's throat would be cut.

5/10 CIA torture report

5. The CIA apprehended two foreigners working for a "partner government" allied with the agency. They were subjected to sleep deprivation and dietary manipulation. The two detainees were trying to give the CIA information on possible future al-Qaeda attacks. It took them months to get released.

6/10 CIA torture report

6. Abu Zubaida, the CIA's first detainee, spent 266 hours in a coffin-size confinement box. Zubaida, who was born  Zayn al-Abidin Muhammed Hussein, often "cried, begged, pleaded, and whimpered" and was told that the only way he would leave the facility was in the coffin-shaped box.

7/10 CIA torture report

7. When Khalid Sheik Mohammed, who was waterboarded 183 times, tried to breathe during the procedure, interrogators held his lips and poured water over his mouth.

8/10 CIA torture report

8. The Senate committee found a photo of what looked like a well-used waterboarding station at a site where there was no reported use of the technique. The CIA could not explain the presence of the waterboard.

9/10 CIA torture report

9. Of the at least 26 detainees who were wrongfully held, one was "intellectually challenged." Interrogators taped this detainee crying and used it as leverage against one of his relatives.

10/10 CIA torture report

CIA officers would "strip a detainee naked, shackle him in the standing position for up to 72 hours, and douse [him] repeatedly with cold water."
The human rights group Cage said the use of torture by MI5 and MI6 allegedly played a role in radicalising young British Muslims, including Michael Adebolajo, convicted of murdering soldier Lee Rigby in London in 2013. In the interview, Sir John said blaming the security services for radicalisation was "specious" and offered a vigorous defence of the methods used by MI5 and MI6. He said torture had been used for "thousands of years in order to extract useful information".
He said: "The whole problem about torture and maltreatment is sadly is that it does produce intelligence. And that's why in a civilised society like ours we have to set aside certain methods, even though they might be effective in the short term. In the longer term they are very counterproductive; they are undermining the values of our society."
Shami Chakrabarti, the director of campaign group Liberty, said: "That is a low ebb, even for a senior spook in this country. After 9/11, I could have predicted internment without charge or trial. I could predict more invasions of privacy and blanket surveillance, but the one thing I could never have predicted is in 2015 we would be having to talk about torture in the UK."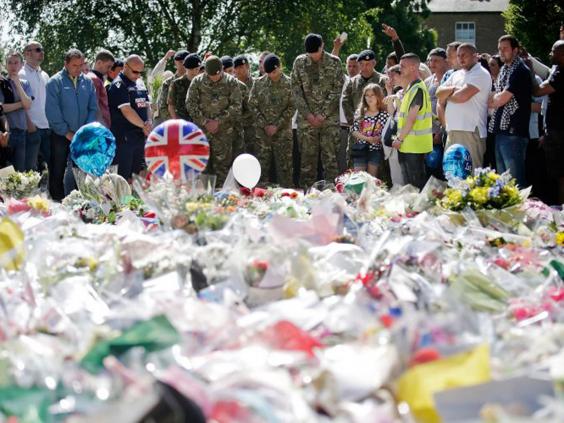 According to a source close to the East Midlands bomb operation, the British officials "would have made sure they were not actually in the room" where the torture was allegedly taking place, but there was "no way" the intelligence that thwarted the bombing "wasn't procured under duress". "It is a fair inference to say he was being tortured. He wasn't volunteering the information, that's for sure," the source said. "Of course we use intelligence from torture. We take it from wherever we can get it, but we are never, ever going to say 'we don't want that'. Or ask too many questions about where it has come from. It is the difference between intelligence and evidence."
Earlier this month, in what aides confirmed as a reference to the plot, Prime Minister David Cameron alluded to a "piece of information" from Saudi Arabia that "saved potentially hundreds of lives".
While in office Sir John described torture as "illegal and abhorrent", but in 2010 said the security services faced "real, constant operational dilemmas" to avoid using information which has been gathered by torture. Two year later, he admitted British agents went "close to the line" when questioning alleged terrorists.
However, senior Tories said the case raised serious issues. Dominic Grieve, the Conservative former attorney general, said: "History shows us that torture can work but that it also often results in completely misleading information. It's utterly unlawful, totally repugnant, and contrary to our national practices."
Andrew Tyrie MP, chair of the Parliamentary all-party group on rendition, said: "Allegations of British complicity in rendition, torture and kidnap just keep coming. The case for an independent judge-led inquiry into them has been overwhelming for years."
There are growing calls backing Mr Tyrie's long-held argument that the next chair of the parliamentary Intelligence and Security Committee (ISC) be elected by MPs and not the Prime Minister.
Social media and terrorist threats
Facebook, Twitter and other technology firms have been savaged by a former spy chief for refusing to "fulfil their responsibilities" by protecting people from terrorists.
Sir John Sawers, the former head of MI6, told Radio 4's Today programme that the leaks by Edward Snowden had "driven a wedge" between the security services and social media companies which had hampered counter-terrorism efforts.
His comments were echoed by the shadow Home Secretary, Yvette Cooper, who said social media firms "can't just stand back and ignore" evidence of their users engaging in extremist activity.
Sir John said: "Before the Snowden leaks took place, there was a good working relationship between technology companies and the intelligence agencies that kept us all safe. That has now gone down to the absolute legal minimum.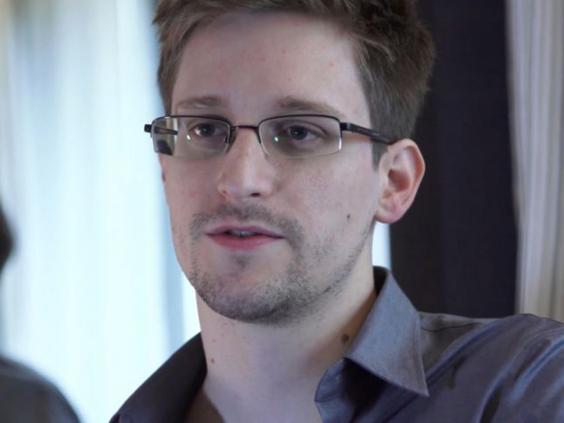 We cannot just leave the security of society to the intelligence agencies. Technology companies have  to find a way whereby they can fulfil their responsibilities and  play their part.
"They need to have mechanisms whereby they can identify this dangerous activity, and they are sitting on a mine of data which they use extensively for commercial purposes, but which they are not allowing to be used for purposes of public good like national security."
Ms Cooper told The IoS: "At the moment, some of the online social media organisations will do more around child abuse than on counter-terror or terrorist threats. I don't think people can just stand back and ignore it."
Jane Merrick
Reuse content