Stripping the military of its legal protection from criminal prosecution for non-combat deaths is the only way to improve its woeful safety record, legal and safety experts have claimed.
In the wake of the damning inquest verdict over the deaths of three SAS trainees, it was alleged that serious failings by military staff were going unpunished – leading to unnecessary deaths and serious injuries – because Crown immunity is preventing defence officials from being held to account.
A coroner concluded that the deaths of three reservists from heat exhaustion on an endurance march in the Welsh Brecon Beacons was the result of "serious mistakes and systemic failures".
The inquest heard that supervising officers were completely unaware or had only "skimmed" the Ministry of Defence's guidelines about training exercises conducted in excessive heat – drawn up after Royal Marine Benjamin Poole died in almost identical circumstances in the Brecon Beacons in 2008.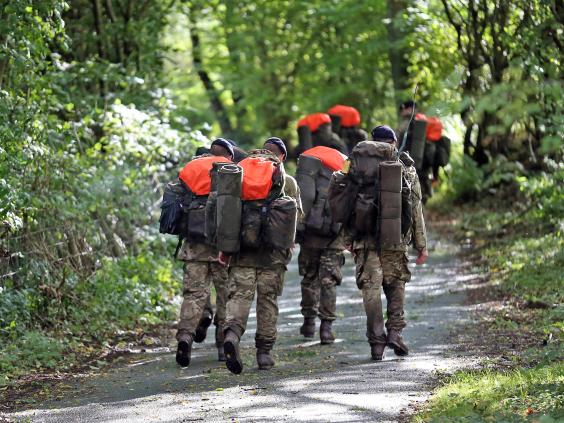 Critics say there are many examples where claims by the MoD that it had "learned lessons" were later revealed to be hollow when servicemen died in similar circumstances.
They say that shooting range "accidents", and cases of troops or civilian workers being crushed by machinery, occur with alarming repetition.
Removing Crown immunity – the privilege of not being prosecuted in criminal law for manslaughter – is the way to get greater accountability on safety matters, they insist.
At present, the Health and Safety Executive (HSE) issues a Crown censure – the administrative equivalent of a prosecution against the MoD. Unlike the MoD, private companies face prosecution and often heavy fines for similar serious breaches of health and safety.
Defence chiefs have been issued with 17 censures since 2000. The Independent has learned they are currently investigating five further possible cases which may lead to censure, but the SAS case is not yet one of them.
Solicitor Clare Stevens represents thousands of soldiers and their families, including the father of Corporal James Dunsby – one of the three SAS trainees who died.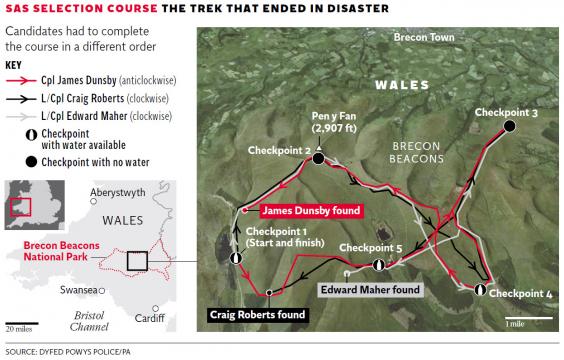 She said: "The Ministry of Defence repeatedly says it learns the lessons and then another death or injury occurs in circumstances which are almost identical and it becomes clear the lesson has been forgotten, if it was learned properly at all.
"Crown censures are a half-measure. All the evidence suggests there needs to be greater accountability. The best way to achieve that is to remove Crown immunity and let the Ministry of Defence be properly accountable in law. Only then will their minds be properly focused."
Corporal Dunsby's widow, Bryher Dunsby, said the MoD had "displayed no responsibility, no accountability and no humility for their role in creating the culture which led to the events of the 13th of July 2013.
"Even an ounce of this would have gone such a long way in acknowledging the vast catalogue of errors which were so clearly made.
"James would have been so hugely disappointed by the behaviour of an organisation which he had fought for and to which he ultimately lost his life. The evidence at this inquest has revealed a list of countless and quite honestly embarrassing failings, which anyone with pride in our armed forces would find to be shocking and unacceptable."
She added: "No part of the armed forces can be beyond scrutiny or above the law but unless and until those at the top acknowledge and accept responsibility for the failings of their organisation, cultures will not change and the mistakes of the past will be repeated."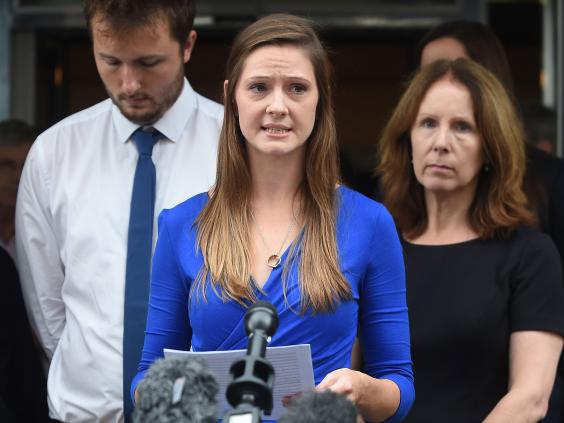 The Army said it was "truly sorry" for mistakes which led to the deaths.
Brigadier John Donnelly said changes to the test march had already been made and an internal inquiry would be carried out after the Health and Safety Executive investigation into the deaths had finished.
He insisted it was necessary to train soldiers to " high standards to meet the UK's security challenges" and it required "our individuals to push themselves and take some risk."
"However, we must ensure those risks are carefully managed. In this [case], we did not do this," he added.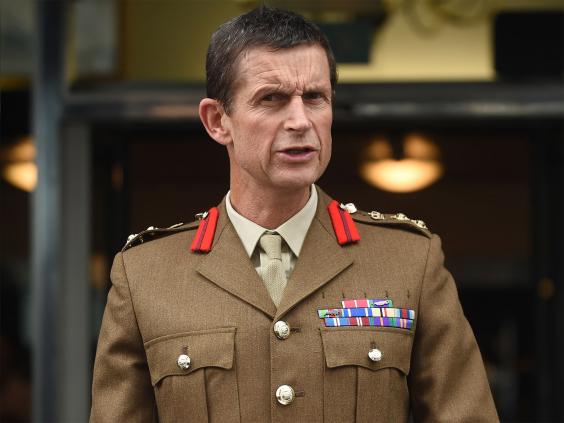 But it has emerged that one of the "lessons learned" – a tracking device to help military staff supervise soldiers on the SAS entry endurance march – which failed in the case of the three reservists who died – still does not work adequately.
The coroner, Louise Hunt, said it would be one of a number of matters she would be taking up with the Ministry of Defence when she submitted her report.
Mrs Hunt's findings are a damaging blow to the MoD, which embarked on a massive reform of its health and safety regime after the damning verdict of the 2009 Haddon-Cave report into the crash of an RAF Nimrod over Afghanistan, which killed 14 servicemen.
The report urged widespread reform of the way the military approached health and safety and criticised the  "steady erosion of focus on safety".
Stung by the criticism, the MoD has adopted many of the recommendations – but despite improvements, safety experts say cutbacks have meant that many key safety posts are unfilled.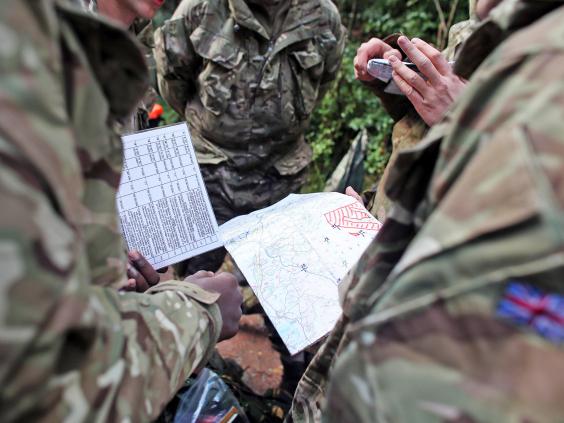 In some MoD departments one in four safety inspection posts is not staffed, resulting in delayed safety checks.
The MoD has been forced to carry out emergency recruitment in some areas, especially safety-critical ones such as nuclear and explosives.
"The voluntary redundancy scheme has meant hundreds of experienced and trained soldiers and civilians have left the services," said one senior safety officer responsible for auditing the Royal Navy.
"These people knew their jobs and knew where the dangers lay. Training schemes to bring new candidates up to speed have also been cut so essentially fewer people are being asked to do more work.
"I have bad dreams that I will make a mistake under pressure and miss something that will go horribly wrong later."
Lessons learned? Training course death
Royal Marine Benjamin Poole died on an SAS training course in July 2008 in very similar conditions to the three reservists who died in 2013. At the inquest into Signaller Poole's death, new "operating procedures" were said to have been put in place to help prevent further deaths. Those procedures don't appear to have been implemented.
Signaller Poole was carrying a 44lb rucksack and rifle when he collapsed during an 18-mile mountain march. Instructors raised the alarm when he failed to return to base and they requested a plot on a locator beacon system carried by each recruit.
While a post-mortem failed to reveal the cause of death, medical tests later showed that he had suffered from heart failure.
Lt Col Frederick Kemp said systems had been changed so that if another recruit failed to arrive on time, a search party would be sent earlier, adding there were "new operating procedures which emphasise monitoring students' progress throughout their marches".
Reuse content