A mother has accused a school of failing to protect her daughter who allegedly died because of an "allergy to WiFi", an inquest has heard.
Jenny Fry, 15, was found hanging in Broke Wood near her home in Chadlington, Oxfordshire on 11 June after texting a friend saying she planned to kill herself.
The teenager was said to have been plagued by symptoms related to a condition known as electro-hypersensitivity (EHS), according to The Mirror.
Jenny's mother, Debra Fry, told Oxfordshire Coroners' Court her daughter suffered from tiredness, headaches and bladder problems caused by irritation to wireless broadband.
Jenny is believed to have began showing signs of EHS in November 2012 and her symptoms would worsen the closer she came to a wireless router, the inquest heard.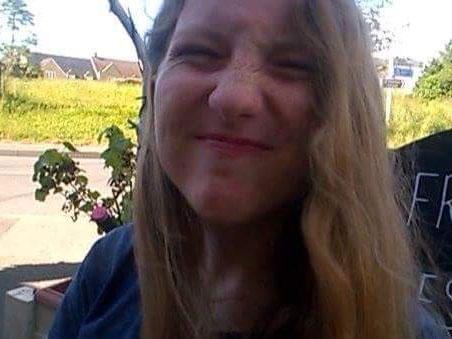 The family removed wireless routers from their home, but said the WiFi at Chipping Norton School would affect Jenny and she continued to be ill, The Sun reports.
Mrs Fry said Jenny "took school work seriously", but received lots of detentions as she would often remove herself from classrooms to find areas where she would be able to work without irritation from the school's WiFi. She claimed she had a heated exchange with teachers telling then her daughter shouldn't be put in detention in classrooms with WiFi access.
"I took lots of information into school to show the head teacher, Simon Duffy, but he said there was equally the same information available claiming WiFi was safe," said Mrs Fry.
The family now want to raise awareness of EHS and are campaigning to remove wireless technology from nurseries and schools.
Mrs Fry said: "Jenny left letters for us where she said she couldn't cope with her allergies from WiFi anymore."
"She left them for us in case things went too far but I don't believe she wanted to die."
Simon Duffy, head teacher of Chipping Norton School said: "Just like many other public spaces, Chipping Norton School does have WiFi installed to enable us to operate effectively. The governors are content that the installed equipment complies with the relevant regulations and will ensure this continues to be the case," The Telegraph reports.
Coroner Darren Salter gave a narrative verdict, which did not include factors relating to EHS as no medical notes exist to prove Jenny suffered from the condition.
The World Health Organisation says electromagnetic sensitivity is "characterized by a range of non-specific symptoms that lack apparent toxicological or physiological basis or independent verification."
Reuse content