A self-sufficient island, complete with its own electricity generation, water filtration system, and post office is on sale off the northwest coast of Scotland for £1.95m.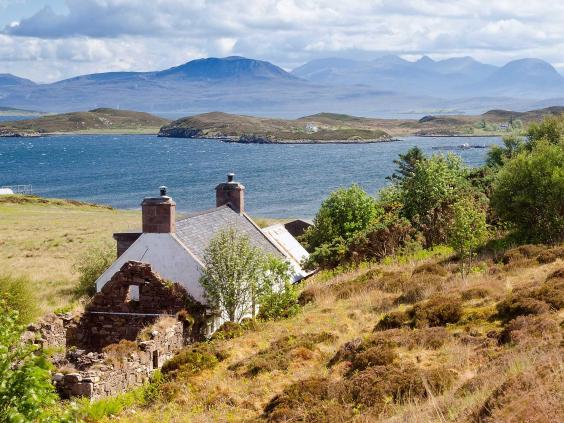 Tanera Mor, an island within the Summer Isles archipelago, is 1.5 miles from the western Scottish mainland and around 33 miles from the closest train station at Achnasheen. The owners have been trying to sell the 760-acre island, which has been run as a holiday destination, since 2013 and has since split it into three lots in a bid to boost interest.
The 1.6 mile long and 1.2mile wide island is still on sale in its entirety for £1.95m, which includes its properties, café and post office, but it is also on sale in three separate lots through Savills. The first lot includes the north end of the island, with three cottages, the café and the post office, for £700,000, while the second lot encompasses the largest beach on Tanera Mor and two houses for £430,000. The third lot consists of four houses and three small islands for £820,000.
Tanera Mor uses generators and wind turbines to produce its own electricity, while it also has its own freshwater supply and treatment system. Each property on the island, from the cottages to the café, has a BT landline, and broadband is available in two of the properties due to a BT exchange on the mainland.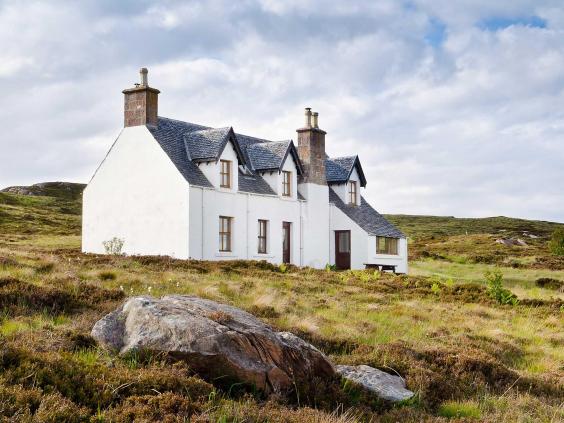 The current owners of the island have spent the past 15 years planting 164,000 trees as part of an on-going woodland regeneration project, which has been successful due in part to there being no deer or rabbits in the area with a restricted roaming ground for sheep.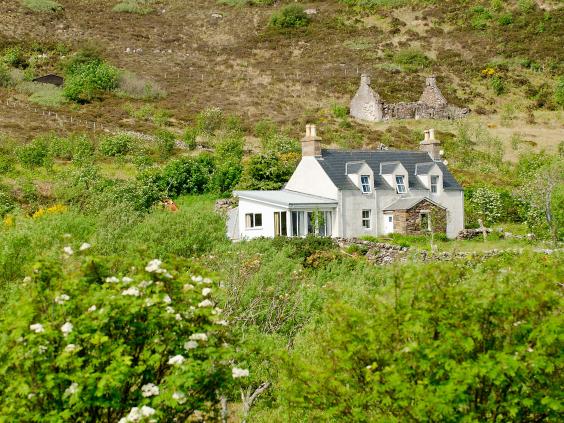 The island is not the only part of Scotland generating its own energy. On one day in August this year the country's wind turbines generated enough electricity to power the whole of Scotland for the first time, while it is also set to become home to the first commercial-scale, kite-driven 500-kilowatt system power stations.
Another side to Tanera Mor's self-sufficiency is its post office. The private postal service was inaugurated in 1970 and, in return for administering the postal between the island and the mainland, Tanera Mor is able to issue its own private Summer Isles postage stamps. These stamps commonly depict the natural plant, bird and wildlife found on the island and have become collectible items.  
Reuse content