The last "British" prisoner in Guantanamo is to be released and returned to the UK after years of lobbying by relatives, diplomats and human rights groups.
Shaker Aamer has been held in the notorious jail for more than 13 years without charge after being imprisoned in Afghanistan on suspicion of working with al-Qaeda.
In a report released by Reprieve earlier this year, he described horrific torture at the hands of US interrogators who allegedly told him they would rape his five-year-old daughter.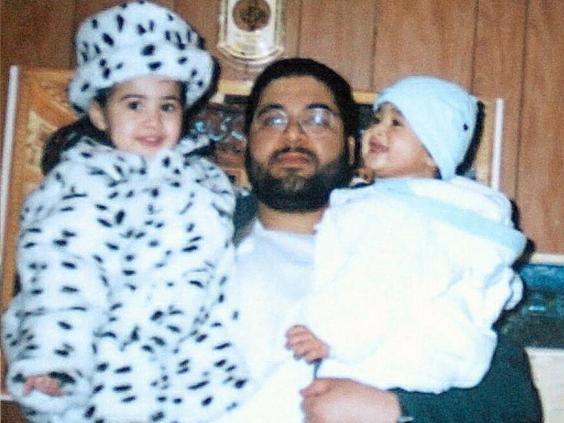 The US Government has now pledged to send him back to the UK, after the required period for Congress to be notified of the decision.
A spokesperson for the British Government said diplomats and politicians had "regularly raised" Mr Aamer's case with American authorities, adding: "We support President Obama's commitment to closing the detention facility at Guantanamo Bay.
"In terms of next steps, we understand that the US Government has notified Congress of this decision and once that notice period has been concluded, Mr Aamer will be returned to the UK.
"As the US has said, we have one of the most robust and effective systems in the world to deal with suspected terrorists and those suspected of engaging in terrorist related activity and we will continue to do all we can to protect people in Britain and around the world from the threat of terrorism."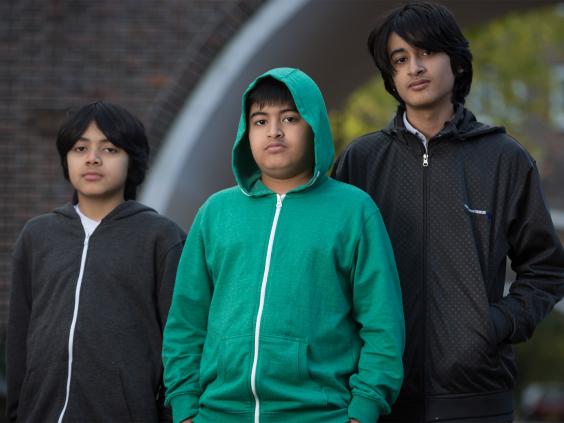 David Cameron personally raised Mr Aamer's case with Barack Obama most recently in January and a Parliamentary group was formed for his cause.
The prisoner was born in Saudi Arabia but gained British residency while living in the UK with his wife and four children, who he has not seen for 14 years.
Mr Aamer maintains he had been in Afghanistan working for a children's charity and signed a false confession in 2001 because he would have "told them he was bin Laden" to make the torture stop.
According to a medical report written by an American doctor who visited him in prison, it did not.
CIA 'torture' report: Timeline from 9/11 to Dianne Feinstein's findings
CIA 'torture' report: Timeline from 9/11 to Dianne Feinstein's findings
1/12 September 2001

Following the 9/11 hijackings by Al-Qaida, US President George Bush signs a Memorandum of Notification that authorises the CIA to capture, detain, and interrogate figures associated with terrorist organisations.

2/12 October 2001

The Office of Legal Counsel authorises the use of military force to combat terrorist activities within the United States.

3/12 January 2002

Military guards take first 20 detainees to the Guantanamo Bay detention camp, located in south-eastern Cuba. The prisoners are classed as "enemy combatants" and therefore not subject to the same legal rights as prisoners held under the Geneva Convention.

4/12 2002 and 2003

Al-Qaida suspects Khalid Sheikh Mohammed, Abu Zubayda and Abd al-Rahim al-Nashiri are all waterboarded.

EPA

5/12 June 2004

The Supreme Court makes a ruling that reverses a decision saying that Guantanamo Bay lies outside the jurisdiction of the US courts. Detainees now have the right to legally challenge their imprisonment.

6/12 May 2005

Amnesty International brands Guantanamo Bay the "gulag of our times" in its international report.

7/12 December 2005

The Detainee Treatment Act of 2005 is passed.

8/12 February 2006

The United Nations calls unsuccessfully for Guantanamo Bay to be closed. It claims some aspects of the detainees' treatment amount to torture. 

9/12 December 2007

The CIA admits that it destroyed videotapes made in 2002 that evidenced treatment of Guantanamo Bay detainees.

Getty Images

10/12 January 2009

Newly-elected US president Barack Obama pledges to close Guantanamo Bay within 12 months. He later renegades on the bid.

GETTY IMAGES

11/12 December 2013

The Report of the Detainee Inquiry is published. Chairman Sir Peter Gibson concludes that British intelligence officers were aware of detainees' mistreatment.

12/12 December 2014

The Justice Department asks the US appeals court to overturn a decision to allow the release 32 videos that depict Guantanamo guards forcibly removing a Syrian detainee from his cell and subjecting him to forced feedings. The Senate Select Committee on Intelligence, chaired by Dianne Feinstein, releases its report.
Dr Emily Keram concluded that Mr Aamer suffers from acute post-traumatic stress disorder (PTSD), migraines, digestive problems, swelling, asthma and tinnitus, recommending urgent treatment for the "serious medical concerns" in the UK.
Reprieve, Amnesty International and other groups have been lobbying for Mr Aamer's release for several years.
Amnesty International UK Director Kate Allen said news of his release was a "huge relief" for Mr Aamer's family and supporters after years of work.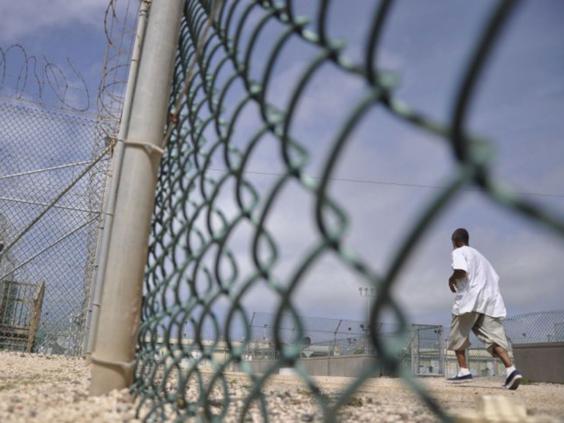 "In the past Mr Aamer has reportedly been at death's door during a hunger strike and his return to his family in Britain won't come a moment too soon," she added.
"The immediate focus should now be on providing medical and other support for Mr Aamer on his return to the UK, but let's not forget that his 13-year ordeal at Guantánamo has been an absolute travesty of justice.
"Shaker Aamer is the last UK resident to finally get out of Guantánamo and his return to Britain brings a long, painful chapter to a close."
Ms Allen said Amnesty's fight for the other 100 detainees in Guantanamo "was not over" and said the US must charge them and ensure a fair trial, or release them.
Reuse content