Tributes are being paid to victims of the Shoreham air crash disaster among the 20 people feared dead when a jet failed to pull up from a loop-the-loop manoeuvre and crashed into a busy road in Sussexe.
The accident took place in Shoreham on Saturday afternoon on the A27 next to Brighton City Airport.
Police have yet to formally identify any of those killed in the tragedy but the families of three young men have confirmed that they are among the victims.
Matt Jones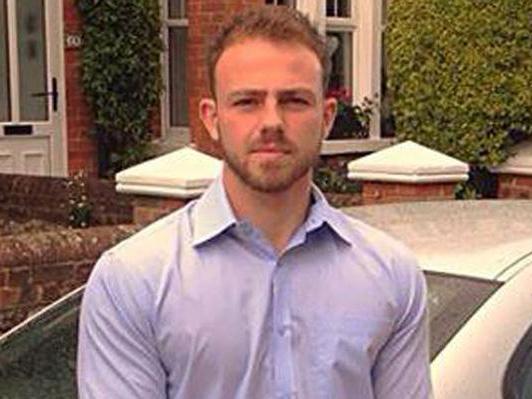 Mr Jones' sister Becky Jones turned to social media when her brother went missing. When it was discovered that Mr Jones had been killed she wrote on Facebook: "Thank you to everyone who has messaged me. We are devastated to say Matt Jones was one of the fatalities."
"We are just in absolute shock still and devastated that this has happened to us. We love Matt more than anything, he was the best son, brother and uncle to my girls, words can't describe what we are all going through. Thank you everyone who has tried to help," she wrote.
Matt Jones, 24, was a personal trainer who was driving his BMW on the A-27 on the way to the beach to meet friends when the plane crashed onto the dual carriageway.
He had recently qualified as a fitness trainer after returning from a travelling abroad to India and Australia.
His mother, Hazel Jones said: "Matt was my boy, a lovely boy. He was an absolute diamond."
Matthew Grimstone
Matthew Grimstone, 23, was a goalkeeper for Worthing United. He was travelling with fellow footballer, Jacob Schilt to a match at the time of the crash.
Mr Grimstone's family from Littlehampton, Sussex said they were in "total shock" about his death and that the 23-year-old was "the kindest person you could ever meet with, a great wit."
Paul Barber, the chief executive of Brighton & Hove Albion FC, where Mr Grimstone worked as a groundsman, said: "It is hard to the find the right words to express the full extent of our shock and sadness at this time, but Matt and Jacob's family and friends are very much in our thoughts – along with all those who've been affected by this terrible tragedy."
Jacob Schilt
Jacob Schilt, 23, was also a Worthing United footballer. The midfielder was on his way with Mr Grimestone to play a home game against Loxwood FC when the plane hit the motorway, killing them in their vehicle.
Mr Schilt from Brighton is reported to work as a Sainsbury's delivery driver. His family have been contacted by the media but were too upset to comment on their loss.
A minute's silence was observed and candles were lit for the victims and their loved ones at  St Mary's de Haura Church in Shoreham on the day following the accident.
Tributes have also been made at the Worthing United grounds where the two young footballers were headed.
Other people feared to have died in the crash include the driver of a Daimler wedding car, who was on his way to pick up a bride for her wedding service.
The driver's employers, Chariots Chauffeurs, have said that they believe he was among those killed.
Jay Sherwin, the company's owner, said: "Our heartfelt condolences go out to the family and friends of our driver who was caught up in the tragic air crash on Saturday afternoon in Shoreham, West Sussex."
"We ask the media to respect the privacy of his family. We will be making no further comments at this sad time."
Mark Trussler, a man from Worthing who was driving a motorcycle is also missing. His motorbike was found at the scene. His friends are appealing for information about his whereabouts on Facebook and have organised a prayer vigil in memory of all the victims.
Sussex Police say that as they are now entering the recovery stage of the operation, they are expecting to discovery the bodies of more people who died.
Reuse content