Seven people have been injured after a bus crashed into a bridge in London.
The collision took place in Norwood, south London, last night shortly after 9pm. The 197 bus to Peckham collided with a railway bridge.
Photos released by emergency services appeared to show the roof of the double-decker bus ripped off. Debris from the wreckage lay strewn across the road.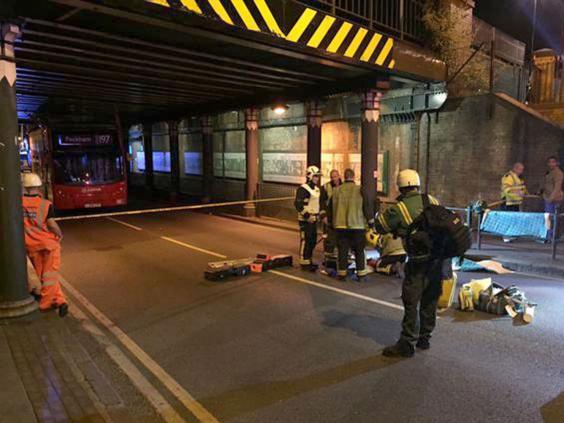 The London Ambulance Service confirmed that they had treated seven patients at the scene of the crash.
Four of the injured were then taken to Croydon Hospital for treatment. A spokesperson said that this included three patients with minor injuries and a woman with neck pain who was collared and boarded "as a precaution".
With additional reporting by Press Association
Reuse content