Letters containing the final wishes of thousands of soldiers killed during World War One have been published online.
Written in their own hand, many of the wills are attached to century-old personal letters that were intended to be opened by loved-ones if the soldiers' died.
Rather than being posted to the soldiers' family and friends however, the letters were left locked in sealed archive boxes for almost 100 years.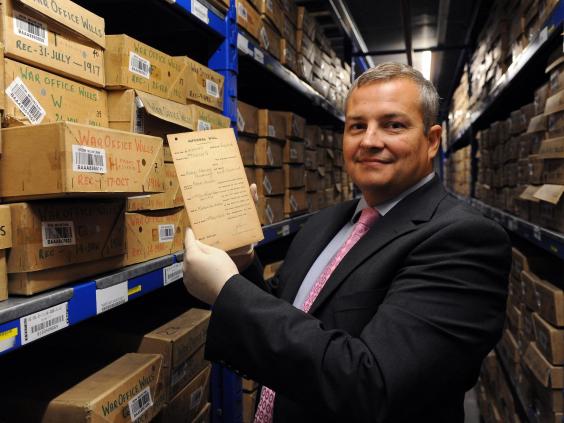 Now the letters have finally seen the light of day, thanks to the work of record management company Iron Mountain, who teamed up with Her Majesty's Courts and Tribunals Service to painstakingly index, scan and upload thousands of wills and letters from the deceased soldiers.
The archive was finally launched to the public today.
Click here to view a gallery of the letters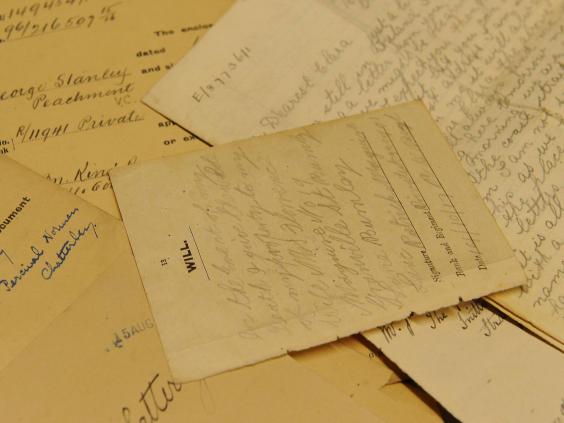 In one of the letters, written on August 10, 1914, Private Joseph Witchburn of 2nd Battalion The Durham Light Infantry tells his mother: "I dare say this will be the last letter you will receive from me until the war is over, as I am prepared to move to the front at any moment".
An official government record attached to the letter shows that died "of his wounds" just over a month later, on September 14, 1914.
Leading British historian John Cooksey was given advance access to the archive, and praised it as a massive help to historians which "pieces together the mosaic of facts that give us the real men".
Another letter in the archive belonged to John Fleetwood, the grandfather of Fleetwood Mac star Mick Fleetwood. In Mr Fleetwood's will it is revealed the solider died of dysentery in a Maltese hospital after being taken ill in Gallipoli.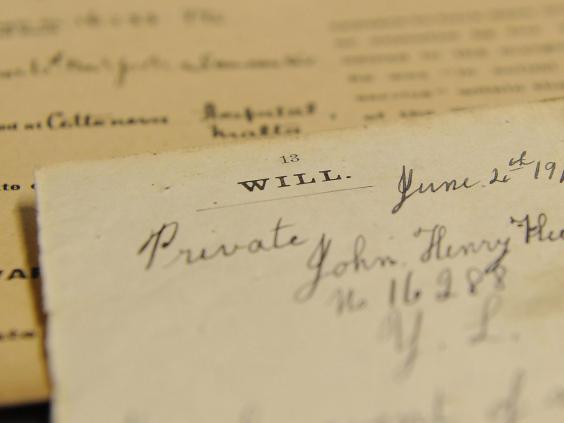 John Apthorne, Iron Mountain's commercial director, said: "With 23,000 individuals who died in the war, the emotions [revealed by the letters] are quite interesting when you read some of the notes they left".
He added: "A lot have straightforward statements, but some of them do have personal letters and touches, and a bit more detail on what's happening".
Before the archive was set-up, the World War One wills were accessible via direct request only, and without prior knowledge of if, when and where a relative wrote one, the chance of finding a record of an ancestor was very slim.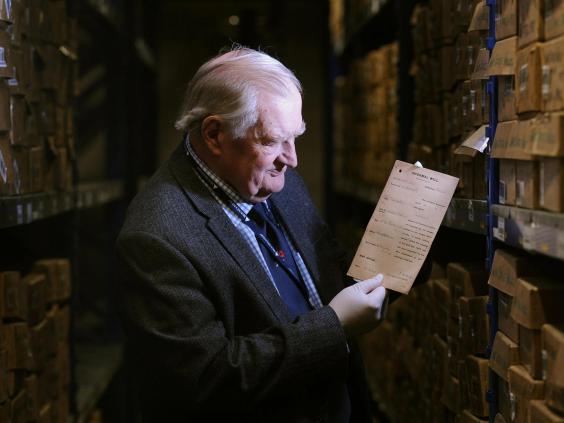 For the most part the archive is full of short-form wills that were handed out to soldiers by their superiors as they set off for war. The impersonal nature of these records led many soldiers to attach a personal note which they hoped would be read to loved ones in the event of their death.
Tragically these letters were never sent to beneficiaries however, as officially they belonged to the War Office and the Government.
Reuse content