Tube workers will be striking tonight over the sacking of a driver who had failed two alcohol breath tests after 29 years of service.
Members of Rail Maritime and Transport union voted to walk out from 9.30pm this evening until 4am tomorrow as part of a protest against the dismissal of a Northern Line driver for failing random breathalyser tests.
London Underground bosses say a "good service" will be planned during the strike with a "small chance of some disruption on some lines."
Tube users are advised to check if a specific line is running closer to the time that the strike commences, as the information is not yet known by LU.
New 'driverless' London Underground trains
DLR, London Overground and National Rail services are expected to run as normal, with changes in service limited to the Tube lines.
RMT claims that the type of breathalyser device used on the man – who is said to have had a flawless 29-year record with LU – at the Morden depot in June last year confused his type two diabetes with alcohol consumption. LU denies this allegation.
The disease produces acetone in the bloodstream even when no alcohol has been consumed, which can muddle some tests. LU claims their 'fuel cell' breathalysers are not affected by diabetes.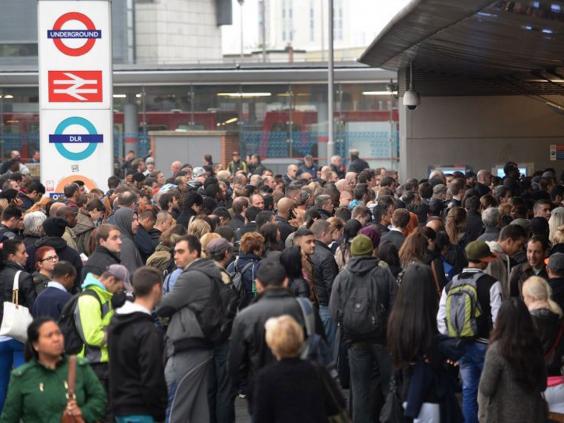 Nick Brown, LU's chief operating officer, said: "We will not be swayed by [the strike] as we will never compromise on the safety of our customers and staff.
"You wouldn't let someone who had been drinking alcohol drive your family in a car, and we don't let people who have been drinking alcohol drive people's families in Tube trains."
John Leach, RMT's London regional organiser, said: "LU seem more concerned with defending their flawed policy than they are in treating fairly someone with an unblemished 29-year record.
"The type of machine used to test employees has been known to fail, indeed a failure was recorded last year at Acton depot when a manager tested positive, but the machine was deemed to be faulty. It is LU directors who are defending the indefensible."
Reuse content