Two councillors and a police officer in Rotherham have been accused of having sex with victims of abuse in the South Yorkshire town, it has been claimed today.
The allegations against the two politicians and a police constable have been reported by The Times as an independent inspection report into Rotherham Council was due to be published today.
The police officer has been also accused of passing information on to abusers in the town. A colleague of the officer has reportedly been accused of failing to take appropriate action after receiving information about the officer's conduct. Both have been reported to the Independent Police Complaints Commission.
The allegations against the two councillors, one of whom is still reportedly serving, are understood to have been passed on to the National Crime Agency, which has taken over the investigation into child sexual exploitation in Rotherham and is in the preliminary stage of its inquiry.
The IPCC last year opened an investigation into 10 South Yorkshire Police officers over their handling of the Rotherham sex abuse scandal. A spokesman today told The Independent the investigation was "ongoing".
The spokesman said: "This is a large and complex investigation. Since we announced our investigation we have received 20 individual complaints.
"Work is ongoing to assess these complaints to determine whether they are new allegations or matters already under the remit of our investigation.
"We have also been liaising with the National Crime Agency in relation to their investigation examining criminal allegations of non-familial child sexual exploitation (CSE) in Rotherham to ensure nothing is done to prejudice any future potential criminal prosecutions and both investigations deal with the victims as sensitively as possible."
A South Yorkshire Police spokesman said: "South Yorkshire Police has referred a number of complaints to the Independent Police Complaints Commission (IPCC).
"As publicly announced by the IPCC, their investigation into the conduct of 10 officers in relation to their handling of reported child sexual exploitation in Rotherham is ongoing. Further referrals are currently under review by the IPCC.
"We remain committed to assisting them with their independent investigation into any alleged misconduct."
A report by Professor Alexis Jay last year revealed more than 1,400 children had been subjected to rape, violence and trafficking in the town between 1997 and 2013.
Communities Secretary Eric Pickles asked Louise Casey to inspect the authority in the wake of the report, whose findings are expected to be published today.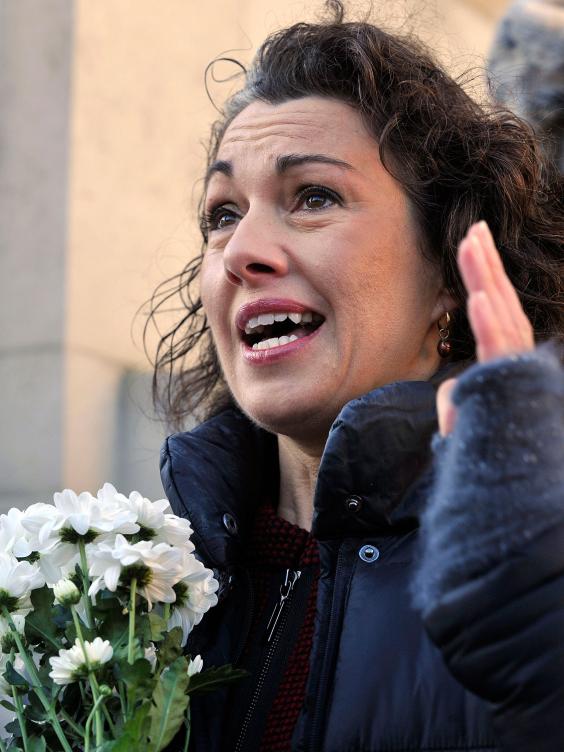 At the time of his announcement, Mr Pickles said the inspection would examine issues including whether the council covers up information, whether whistleblowers are silenced and whether it "was and continues to be subject to institutionalised political correctness, affecting its decision-making on sensitive issues".
Ms Casey, director-general for troubled families at the Communities Department, was also asked to look at how the council liases with other organisations, including the police.
A number of high-profile figures resigned following the publication of the Jay Report in August last year.
Among those who resigned was South Yorkshire's police and crime commissioner, Shaun Wright, who had been a councillor in the town and responsible for children's services.
Rotherham's Labour MP Sarah Champion last week said she believes the figures in the Jay Report may be an under-estimate.
She told a Sky News investigation: "The Jay Report said 1,400, but I'm getting new victims coming to me on a weekly basis.
"So I would say it's closer to a couple of thousand people who have been groomed or have been sexually exploited in this little town."
Additional reporting by PA
Reuse content