A decision to ban popular taxi app Uber in Germany has prompted calls for it to be banned in Britain, with campaigners planning a major protest in London later this month.
The firm lacks the necessary legal permits to operate, according to a German court ruling, while it has emerged that the company was warned last week that its UberPop service could no longer take passengers.
The temporary injunction, by a court in Frankfurt, means company bosses face a fine of €250,000 or six months in prison if they fail to comply. Launched in Germany earlier this year, Uberpop allows drivers to use their own cars to transport passengers. In a statement, an Uber spokesperson said: "We will continue to operate in Germany and will appeal the recent lawsuit filed by Taxi Deutschland in Frankfurt."
They added: "You cannot put the brakes on progress."
Uber allows passengers to order cars using their phones and calculates the fare en route. Launched in 2009, it now operates in more than 200 cities worldwide, including London, and the company, whose investors include the likes of Google and Goldman Sachs, is worth billions.
But it has united traditional foes - private cabbies and black cab drivers - since being granted a license to operate in Britain in 2012. They argue that Uber escapes the regulatory burden they have to operate under. And earlier this year central London was brought to a standstill as thousands of taxi drivers staged a protest. The app works out the cost of journeys – something cab drivers claim is the same as using a taxi meter, which only black cabs are legally entitled to use.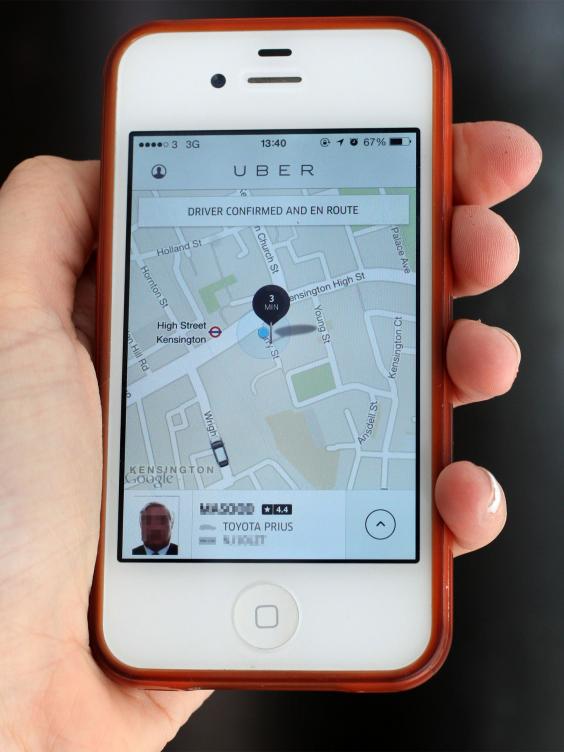 Steve Wright, chair, Licensed Private Hire Car Association, said: "The banning of Uber in Germany today strengthens our case for the reform of Transport for London's Taxi and Private Hire Directorate." He accused TfL of having "badly let down" taxi and minicab companies "by failing to deal with Uber to the same standards that is expected of the wider industry".
The controversial app was the focus of heated debate at a session of the London Assembly Transport Committee today. In a statement ahead of the meeting, a London Assembly spokesperson admitted: "Tensions between the taxi and private hire trades and Transport for London are running very high".
"Uber is just the latest issue on which the taxi trade feels TfL isn't giving it fair representation."
Steve McNamara, general secretary of the Licensed Taxi Drivers Association, who spoke during the meeting, told The Independent: "They [Uber] shouldn't be allowed to operate."
He accused Uber of being a company "deliberately set up in order to avoid paying tax in the UK" and which "rides a horse and cart through existing legislation." TfL is "a failed regulator" and taxi drivers will stage a protest in London later this month at its failure to take action against Uber, he added.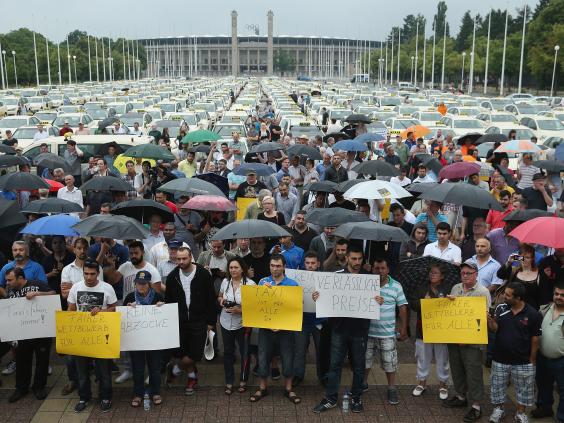 In response to a request for comment, TfL issued a statement given by Leon Daniels, managing director, surface transport, to its board earlier this year. He stated that TfL's position "supported by legal advice" is that "there are no grounds to take action" against Uber. However, on the issue of taxi meters, he said that "given that the legislation predates the advent of smartphones" TfL will seek "a definitive, and binding, declaration from the High court."
Responding to the criticisms from campaigners, the company said: "TfL has been placed under enormous pressure by the taxi and private hire lobby to pursue any kind of technical flaw it can find."
It added: "We'll continue to serve our Londoners. Uber on, London!"
Reuse content