It will feel like summer across much of the UK this week as Britain basks in bright sunshine and temperatures reaching 25C – warmer than Spain.
Today will see highs of around 17C but the mercury will rise over the coming days until it is more than double the April average.
Tuesday is expected to be the warmest day of the year so far but forecasters have warned of a "north-south divide" between warm and sunny, and cool and wet.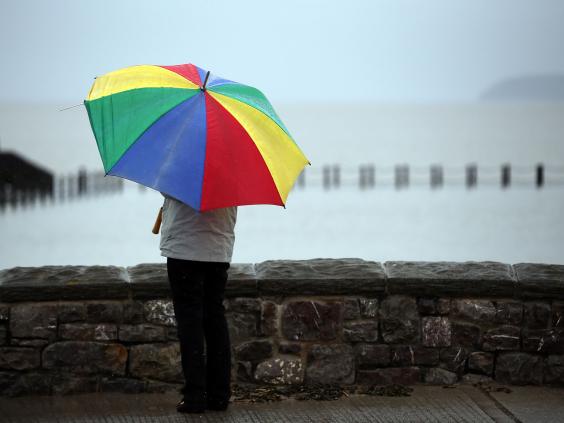 Northern England and Scotland will be as much as 10 degrees cooler than the south and Midlands tomorrow and on Wednesday.
The north will also get more showers and less of the sunshine warming much of the UK.
A forecaster at the Met Office said temperatures will start to drop off on Thursday.
"They will come down by a few degrees at least by Friday," he added. "It will still be warmer than average but the air will feel slightly cooler."
The unseasonable weather is being caused by high pressure and an area of warm air moving in from southern Europe.
The South East is expected to be warmer than southern and central Spain, with Alicante expected to be 22C and Madrid 18C on Wednesday.
It comes after temperatures soared on Friday, with the mercury hitting 21.9C in St James's Park in London.
With the heat came high levels of air pollution that sparked health warnings across much of southern England and the Midlands.
Asthma sufferers, people with heart problems and older people were advised to "reduce physical exertion", particularly while outdoors.
Additional reporting by PA
Reuse content