Ukip's Northern Ireland branch is outraged that they will not be getting Union flags on their driving licences along with the rest of the UK.
The move, announced earlier this week, has proved controversial and spawned several petitions in England, Scotland and Wales from motorists who do not want the symbol on their licence.
Northern Ireland was excluded from the policy by the Driver and Vehicle Agency NI (DVA) because of "particular sensitivities surrounding [national] symbols" in the country.
But Henry Reilly, the chairman of Ukip Northern Ireland, condemned the decision, claiming it would make it more difficult when trying to hire a car overseas.
"This decision is insulting to the vast majority of Northern Irish residents who are happy to live in UK and relaxed about UK symbols of statehood being on official UK documents," he added.
"It is ironic that the English, Welsh and Scots will have St Patrick's cross on their licence as part of the Union flag while the country it represents will be denied that right."
UNION FLAG ON DRIVING LICENCES - http://t.co/ltQqC9qxQb

— Henry Reilly (@HenryReillyukip) December 31, 2014
Mr Reilly, a councillor on Newry and Mourne District Council, said he had voiced his concerns to his party's MPs and MEPs, who plan to lobby the transport minister, Claire Perry, for Northern Irish licences to be brought in line with the rest of the UK.
"We will however recommend that if someone does feel very strongly that they do not want the Union flag displayed on their drivers licence that they could make a specific request to have a licenced issued without one and pay an additional processing fee if necessary," he added.
"It is clearly wrong that people in Northern Ireland who are opposed to the EU must carry the EU emblem on their licence while being denied their own national flag."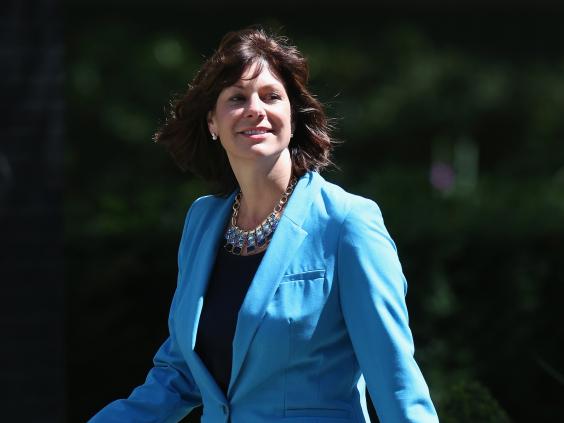 The European Union flag has been displayed on full driving licences since photocards first came into use in July 1998.
A spokesperson for the DVA in Northern Ireland told the Belfast Telegraph: "In 2012 it was agreed that, recognising the particular sensitivities surrounding symbols in Northern Ireland, NI driving licences, which are produced for the Driver and Vehicle Agency in Swansea by the DVLA, should continue to be produced without the flag or crest."
A Driver and Vehicle Licensing Agency (DVLA) press release announcing the change earlier this week said motorists "will be able to fly the flag with pride" on new licences, calling the flag a "symbolic sign of national identity".
The transport minister, Ms Perry, said: "People in this country rightly take pride in our national flag which is why I am delighted it will now be displayed on British driving licences.
"Celebrating Britain strengthens our sense of national identity and our unity. I will feel proud to carry my new licence and I hope others will too."
In pictures: The rise of Ukip
In pictures: The rise of Ukip
1/8 1993: Alan Sked forms Ukip

History professor Alan Sked had been active in anti-EU politics for a while beore he founded Ukip in 1993. He resigned from the party after the 1997 election, concerned that it was attracting far-right members, and has been critical of Ukip since. Picture: Reuters

Reuters

2/8 2005: Kilroy defects

Former TV presenter Robert Kilroy-Silk founded Veritas in 2005, after a failed bid to become leader, and took many of Ukip's elected members with him. But the party slowly lost its popularity and didn't put forward any candidates in the last election. Picture: REUTERS/Kieran Doherty REUTERS KD/RUS

3/8 2010: Farage becomes leader, again

Farage had led Ukip from 2006 until 2009, when he stood down to fight against the Speaker, John Bercow, for his Buckingham seat. He failed to win the election and returned to lead the party in November 2010. Picture: REUTERS/Kieran Doherty

REUTERS/Kieran Doherty

4/8 2010: Ukip fights for election

Nigel Farage was injured in a plane crash on polling day in the 2010 general election, but his party increased its success in the votes. It fielded 572 candidates and took 3.1% of the vote, though failed to win any seats. REUTERS/Darren Staples

REUTERS/Darren Staples

5/8 2013: Eastleigh gains

Ukip's candidate Diane James got the highest ever number of votes for any candidate from the party, but was beaten by the Liberal Democrats. The surge in support gave Ukip confidence ahead of local and European elections later in the year. Picture: Reuters

6/8 2013: Bloom kicked out

Godfrey Bloom, who served as an Ukip MEP from 2004 to 2014, had the whip withdrawn in 2013 after sexist comments and an attack on a journalist. He sat as an independent MEP until 2014, when he ended his term in office. Picture: REUTERS/Luke MacGregor

7/8 2014: European election success

Ukip got a higher proportion of the vote than any other party in 2014's European elections, adding 11 new MEPs and taking its total to 24. REUTERS/Luke MacGregor

8/8 2014: Carswell defects

Douglas Carswell defected from Ukip at the end of August, and was followed by Mark Reckless at the end of September, who resigned from the Tories amid rumours of many more defections to come. Picture: REUTERS/Toby Melville
But not everyone has been so enthusiastic. A petition on the government website entitled "do not put the Union flag on UK driving licence cards" has reached almost 400 signatures.
"We call on the government and the DVLA to reverse the decision to put the Union flag on all UK driving licences," it says.
"Contrary to the Minister's recent announcement, many holders of a UK driving licence feel that the Union flag does not represent their national identity."
Similar petitions have been started in Scotland and Wales, where several nationalist politicians have criticised the change.
One called "no Union Jack on Welsh licences" has already been supported by more than 3,000 people and a similar petition in Scotland entitled "stop Westminster from forcing Scots to have Union flag on driving licences" has reached 8,600 signatures.
Supporters want the licences to remain as they are or to feature the Welsh flag or Saltire in the Union flag's place.
Reuse content