A series of previously unpublished images of the Queen as a young girl have been released ahead of a new book on royal infants.
The Royal Baby Book: A Souvenir Album looks back at royal babies from Queen Victoria to Prince George, including startling images of the Queen from her childhood.
The images show the Queen between the ages of two and four riding a toy horse and playing her pram. There is also a shot of her in her cot at the age of five months.
The photographs were taken by her parents and shows that the future Queen's love of horses began from an early age. In one shot the young princess is in her pram but in one hand she is holding a toy horse and carriage. In another image taken in 1930, the future Queen is riding a Shetland pony named Peggy.
The publication of the book is to celebrate the birth of Prince George who was born in the Lindo Wing at St Mary's Hospital in London last month.
The birth of the royal baby was a source of interest across the world, with news organisations from across the globe camped outside the hospital in anticipation of the birth.
The Royal Baby Book: A Souvenir Album will be published on Wednesday by the Royal Collection Trust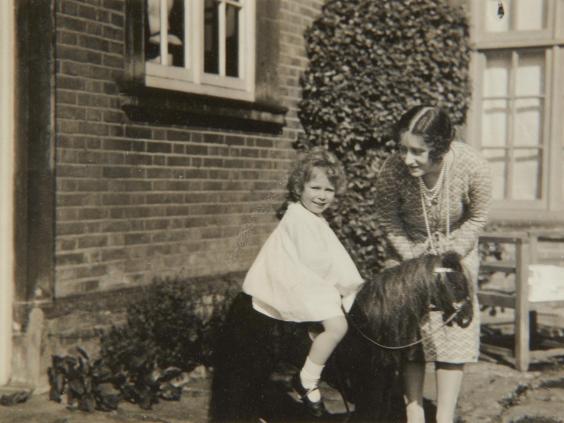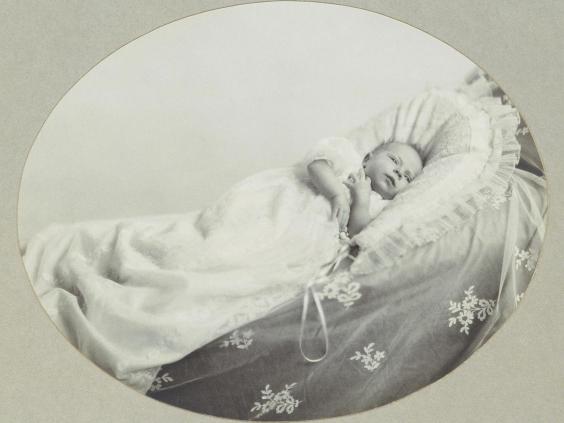 Reuse content