Protesters have stormed a coalmine on the Northumberland family estate of Viscount Matt Ridley, a prominent climate change sceptic and Conservative member of the House of Lords, halting production by chaining themselves to a giant excavator.
It is the first action from a new protest group called Matt Ridley's Conscience. The group says it is targeting the Conservative peer because he is a member of the political and media elite who benefits financially from extolling the virtues of fossil fuels and playing down the threat of climate change.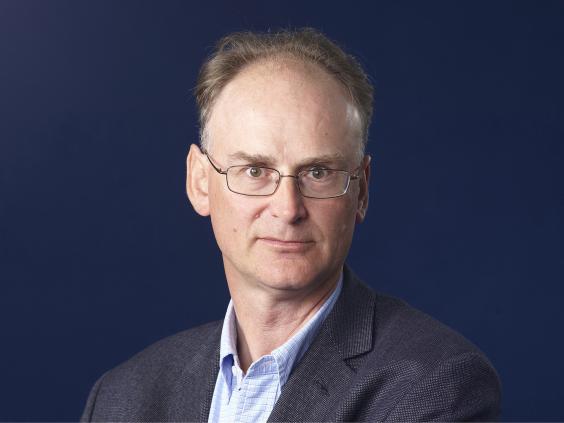 A group of 12 protesters entered Ridley's 18th-century Blagdon Estate at 6am yesterday, some chaining themselves to a 500-tonne coal excavator in the depths of the open-cast mine. Others handcuffed themselves together inside drainage pipes by the front gate of the site.
"Gone are the days when mining benefited millions – now open-cast mining lines the pockets of millionaires like climate sceptic Matt Ridley, whilst destroying the landscape and cooking the planet," said Ellen Gibson, one of the activists at the front gate.
The Shotton mine is England's largest open-cast coalmine and the Ridley family receives a portion of the profits in return for allowing access to the land. At the same time, Ridley is a self-styled "climate lukewarmer" and writes regular newspaper columns championing fossil fuels – although he is open about his involvement in the industry.
Eco-friendly cities: in pictures
Eco-friendly cities: in pictures
1/10 1. Copenhagen, Denmark

55% of residents in the Danish capital cycle to work or school, and over 30% of public transport uses renewable fuel. The city is also aiming to be carbon-neutral by 2025.

Getty Images

2/10 2. Stockholm, Sweden

All trains in the Swedish capital run on renewable fuels, and buses run on a hybrid of ethanol and electricity. The city also has seven nature reserves which improve air quality.

Getty

3/10 3. Hamburg, Germany

The German city, which was the European Green Capital in 2011, uses 200,000 low-energy lamps across 400 public buildings. 3,000 hectares of state-owned parkland are also available for the million people who use them every week.

Getty Images

4/10 4. Vitoria-Gasteiz, Spain

There are over 130,000 trees and 90km of bicycle lanes in this northern city of Spain. Citizens also have access to 210 organic farming plots, and there is a public green space within 300 metres of every house.

5/10 5. Nantes, France

As the first city in France to re-introduce electric tramways, Nantes has set itself targets to reduce air pollution and carbon dioxide emissions. 15% of daily travels are undertaken on public transport, and only 11% of rubbish goes to landfill.

6/10 6. Bristol, UK

The birthplace of Banksy and this year's European Green Capital, Bristol employs around 9000 people in its low carbon economy initiative. Additionally, 34% of the city is made up of green and blue open spaces and homes have become 25% more efficient over the last decade.

Getty Images

7/10 7. Ljubljana, Slovenia

The Slovenian capital has a pedestrian-only city-centre and 94% of residents take part in the organic waste collection system. With over 190km of cycle paths and almost all residents living less than 300m from public transport, the city has promoted environmentally-friendly ways of travelling.

8/10 8. Oslo, Norway

The Norweigan capital has the world's most electric cars per capita, reducing emissions by 50% since 1991. With the aim to make public transport fossil fuel-free by 2020, the city's authority is making sure residents are as eco-friendly as possible.

Getty Images

9/10 9. Brussels, Belgium

Best known for its beer and chocolate, the city which is home to the European Parliament, reduced CO2 emissions by 13,000 tonnes between 2007 and 2009. By 2018, it hopes to have reduced car traffic by 20% from its 2001 level.

10/10 10. Nijmegen, Netherlands

Located on the River Waal, this lesser-known Dutch city fuels its buses with biogas and citizen participation is encouraged through multiple green initiatives. Around 14,000 homes are heated using a network of waste heat, and the city aims to be energy neutral by 2040.
"Matt Ridley is a climate sceptic who makes money from open-cast coalmining and also has tremendous media and political connections. He is a member of the landed aristocracy who promotes his views about climate change and fossil fuels through a column in The Times," said Robert Grayson, another member of Matt Ridley's Conscience.
Ridley believes that global warming is only happening very slowly and poses no significant threat to the planet.
Speaking recently in a House of Lords debate, he pointed out that rising volumes of atmospheric carbon dioxide have pushed up the volume of plants and crops, adding: "Fossil fuels do not have anything to be ashamed of, and have much to be proud of."
He declined to comment on the protest. However, Robert Downer, chief executive of the Blagdon Estate, said: "I know that Matt Ridley has always been clear and open about his mining interests, as well as on his views on climate and energy policy, and that he has also been a champion of utilising shale gas as a suitable future source of energy."
Reuse content