Vulnerable young people should be allowed to stay in care until they are 25, the Children's Commissioner has demanded.
In an interview with The Independent, Anne Longfield said it was unfair to cut support for children in care as soon as they reach 18 – given that many young people outside the care system now enjoy the benefits of living in their family home well into their twenties.
"We know that in the general population more and more twentysomethings are living with their parents; that is the trend. But we're not seeing the same for those young people leaving care," Ms Longfield said. "It's becoming the norm but policy hasn't moved along."
New polling published by the Commissioner today shows that a third of care leavers felt they were not yet ready to set out on their own.
The Children's Commissioner for England said the fact that her own 22-year-old son had just moved back to the family home highlighted the injustice of the lack of support for vulnerable children of the same age.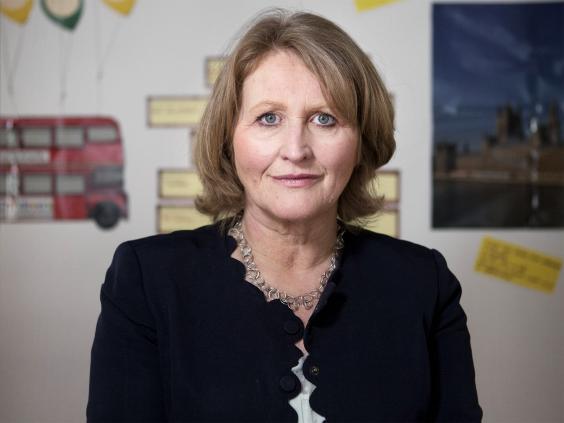 In England, those still in education can stay in foster care until 25 but this only helps a minority, since just 6 per cent of care leavers go to university, compared with 38 per cent of the general population. Others in foster care can stay until 21 but children's homes do not accommodate over-18s.
Ms Longfield said: "We've got an advice line here and [young people in care] will ring up and say they've been told they have to move out tomorrow. They'll be spending their first day of adult life walking around trying to find help and support, trying to get somewhere to live.
"What is very clear is that there isn't a good enough assessment of these children as to whether they're ready or not. Often they aren't ready to take on the full responsibilities of adult living."
She believes that policy has not kept pace with changes in society. In Scotland, the law has recently been changed so that children can stay in any care placement up to the age of 21, with support available until they are 26.
Ms Longfield has been in the post only since March but has already been more political than many of her predecessors, criticising welfare reform for the disproportionate harm it has caused to children.
She argues that government money is often not used prudently on children. "We need to look at not only investing but using that investment wisely because, at the moment, investment doesn't equal a change for children when it should. We know enough on how to prevent harm but we don't use that wisely enough.
"We know how to protect children from crisis but we don't always use our intelligence wisely enough."
Ms Longfield believes an example of this can be seen in mental health treatment for children. "We know that anxiety levels are rocketing… But if you're a teenager at 13 or 14 years of age, what they say to us is they don't know where to go to get help. A few lucky ones might have a school nurse or a psychiatrist in school they can go to, but very few. If they go to their GPs they are often not met with any response that seems to understand their feelings. And if they go to something that is slightly higher tier, they won't reach the threshold and then where are they left to go?
"Children are left to suffer in silence and it's only when it escalates to a very difficult level that they can get help."
Ms Longfield is also concerned about the erosion of childhood created by modern life and the proliferation of smartphones and social media. YouGov polling for the Commissioner shows that almost half of adults believe that quality of life is declining for children, compared with just 31 per cent who believe it is improving.
"I think the context of children's lives has become immeasurably more complicated," she said. "You've got children who are about three or four who think it's quite normal to Skype each other while they have their tea. But the things that children value are the same: they want to spend time with family, with friends, they want to spend time playing. I think the concern is when children can't actually enjoy those things because life has become too complicated."
A spokesman for the Department for Education said: "We are committed to improving the lives of care leavers. That is why we have introduced a series of reforms since 2010 to support them.
"We have already introduced the Staying Put initiative, which allows all children in foster care to stay with their foster family after they turn 18, and we have invested £44m to help implement this."
Reuse content