A protest by a group of Islamic extremists outside a London mosque has been condemned by ordinary Muslims, who are seen shutting down the demonstrators' extremist views in documentary footage.
The protest, outside Southall Mosque on Pakistan Independence Day, was filmed as part of Channel 4 documentary, The Jihadis Next Door, in which filmmaker Jamie Roberts investigates British fundamental Muslims as the government continues to clampdown on radicalisation in the UK.
The film documents many of these protests at various locations across London, in which extremist preachers express their wish to see strict Sharia law implemented in Britain.
One of the protestors cries out, "Sharia is coming to the UK", and the black Isis flag "one day is going to be on 10 Downing Street".
Preacher, Abu Heleema – seen laughing at Isis execution videos in the documentary – tells people passing in the street to "stop worshipping this false God democracy and come back to worshipping Allah."
Across the capital, it is often ordinary Muslims in the street who become the first to contest their views.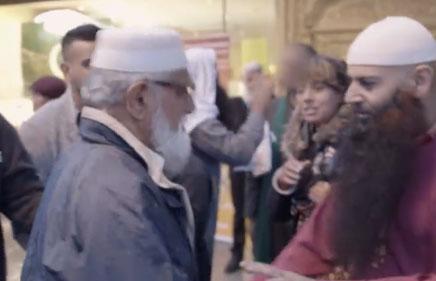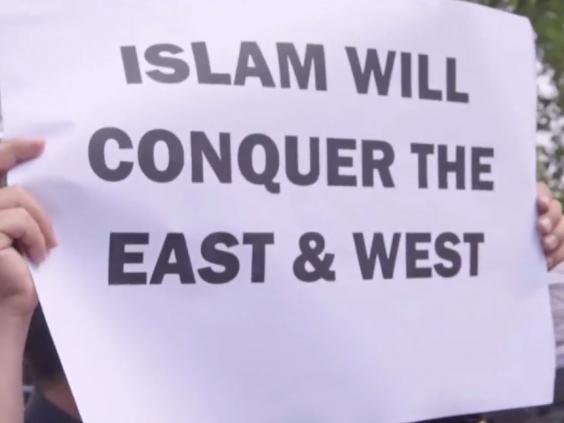 Outside the Southall Mosque, the mosque's elders are seen denouncing the group's actions - tearing Isis flags and pro-Jihadist banners from their picket lines.
The documentary reveals the group have become so disliked among the Muslim community they now avoid preaching at mosques.
In reply to the question, "Why don't we go to the Mosque?", one of the preachers says: "We'll get more hate there brother."
On Edgware road, an Arab hub in the centre of London, the preachers face some of their harshest critics.
One passer-by is seen pointing at the group, saying: "This is Isis. This is what you see on your television. Isis."
"This guy is not a Muslim, he's giving Islam a bad name," shouts another Muslim challenger.
Other protests across London evoke similar reactions from Muslims. One says: "This is a front for recruiting people for Isis, who are terrorists, who are killing people in their hundreds and thousands in Syria and Iraq."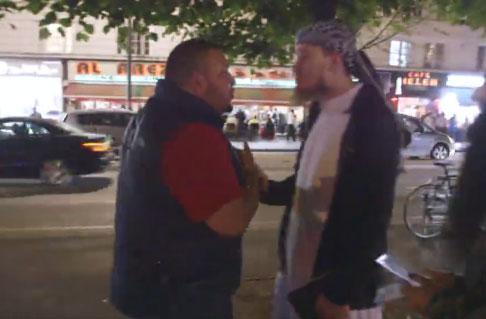 All members of the group featured in the documentary deny supporting Isis, but reportedly "admit to having sympathies".
The documentary footage, complied by Channel 4 News, has been widely praised on social media.
The Muslim Council of Britain said on Facebook: "Well done to Channel 4 News for highlighting what is known by ordinary Muslims: We have no time for idiot extremists…"
Facebook user, John Georgio Crangle, said: "It's great to see the local Muslims challenging them on the streets, sharia law is outdated and will never be accepted by the UK. More of the challenging please."
Will Cook said: "I like this […] because of the ordinary Muslims showing everyone that they are not all the same, it's a shame they have to prove themselves but this has just put it into perspective for me."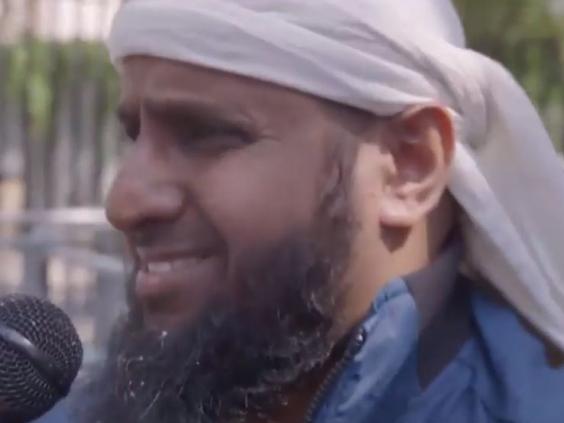 In December last year, the phrase "you ain't no Muslim, bruv", shouted in denouncement of the suspected attacker who stabbed three people at Leystone Tube, became a unifying call among Muslims and non-Muslims alike to denounce the hate crime.  
An erroneous poll, in The Sun saying one in five Muslims "had sympathy for jihadists", attracted a record number of complaints in November.
Three million Muslims live in Britain and around a third live in London.