West Midlands Police has admitted it will axe 2,500 jobs over the next five years in a bid make savings of £130 million across the force.
Officers, Police Community Support Officers (PCSOs) and civilian staff are set to lose their jobs as part of the new measures that will see the West Midlands Police force reduced to a smaller size than when it was formed in 1974.
The plans have been announced as part of the WMP 2020 change programme, which the force said considers how neighbourhood policing will look in five years' time "against a continued backdrop of financial austerity".
Terror plots foiled by British security since 7/7 attack
Terror plots foiled by British security since 7/7 attack
1/10 'Poppy terror plot'

Nadir Ali Sayed, 21, his cousin Yousaf Shah Syed, 19, and Haseeb Hamayoon, 27, were charged with terrorism offences over an alleged plot to behead a member of public. The trio were arrested in London and High Wycombe, Buckinghamshire on 6 November - three days before Remembrance Sunday

2/10 Heathrow airport arrests

A 19-year-old from Coventry man was arrested at London's Heathrow airport on suspicion of preparing for acts of terrorism in November 2014

3/10 Extradition of Abu Hamza

Radical muslim cleric Abu Hamza was used as an example of the kind of people the Home Office has extradited

Getty

4/10 South East Counter Terrorism Unit arrests

Six people were arrested on suspicion of terrorism offences after a series of dawn raids in the south of England in October 2014. Three men and three women were detained separately in two properties in Portsmouth, one in Farnborough and one in Greenwich following an operation by the South East Counter Terrorism Unit. Counter-terror officers said they had disrupted what was believed to be the early stages of what could have turned into a "significant plot"

5/10 Law student arrest

A law student who was the subject of a controversial secret trial was convicted for possessing a bomb-making manual, it can now be reported. Erol Incedal, 26, is said to have kept the manual on a memory card adhesive-taped to the inside of his iPhone cover. He now faces a retrial starting on 23 February next year after jurors failed to agree whether he was plotting a terrorist attack

PA

6/10 October 2014 arrests

Three men were arrested in central London on 13 October as part of an investigation into Islamist-related terrorism. The arrests come nearly a week after five men were arrested in dawn raids that Whitehall officials said "may have foiled the early stages" of a plan to attack the UK

Peter Macdiarmid/Getty Images

7/10 Anjem Choudary arrest

Anjem Choudary, the radical activist and co-founder of the banned al-Muhajiroun group, was arrested in September 2014 as efforts intensify to disrupt the ideological backers of young British Muslims travelling to fight in foreign conflicts. Mr Choudary was among nine men held on suspicion of supporting a banned terrorist group and encouraging terrorism. The arrests came shortly after Mr Choudary fired off a series of angry tweets after David Cameron called on MPs to back air strikes against Islamic State militants in Syria

Oli Scarff/Getty Images

8/10 North West Counter Terrorism Unit funds seizing

Police seize £250,000 of cash intended to fund Isis at Manchester Airport and north-west ports. Using powers under the Terrorism Act, the money was confiscated by officers from the North West Counter Terrorism Unit

Getty Images

9/10 Tarik Hassane arrest

A medical student who was offered a place at a London university has been named among four men who are being questioned by counter-terror police after a series of raids across the capital. Tarik Hassane, 21, is believed to have been Tasered when he was arrested on suspicion of being involved in a "significant" Islamist terror plot on 7 October

10/10 Abu Qatada removed from UK

Radical preacher Abu Qatada will not be returning to the UK after being cleared of terror charges in Jordan

Reuters
West Midlands Police said that with over 80 per cent of operating costs currently coming from pay budgets, it will be forced to make further workforce reductions despite the number of employees having nearly halved over the last 10 years.
Chief Constable Chris Sims said: "By 2020 WMP will have reduced by almost 45 per cent over a decade.
"I am confident through that policing will continue to protect the public but how services may look and be delivered will have to alter – both to respond to the financial challenges we are facing and to new and growing threats like child sexual exploitation and online crime," he added.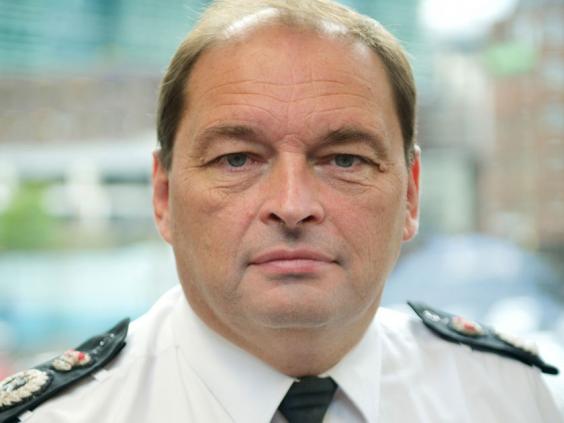 Chief Constable Sims insisted that "we are not pulling away from engaging with the public or from having a uniformed presence on the street," but said there will need to be a "significant reduction" in the number of PCSOs before 2020.
PCSO numbers are expected to reduce faster than those officers and other police staff, according to the plans, in order to limit how far critical areas of policing such as call handling and forensics managed by police staff can be reduced without impacting on safety or investigations, according to the information released by West Midlands Police.
An early phase of the WMP2020 programme is in place and officials will report back in October.
"The WMP2020 Blueprint is about building an effective and affordable force for the year 2020," Chief Constable Sims said.
"The autumn won't see a suddenly different force but we will be able to outline to the public and begin testing, our proposed new ways of working."
Police and Crime Commissioner David Jamieson said he supports the "professional and thorough" approach by Chief Constable Sims in the cost-cutting efforts.
"Neighbourhood policing is key to our relationship with communities. However, in the face of growing pressure on our services, the force will have to look and feel different to respond to crime in the future," he said. 
Reuse content