The widow of a part-time soldier who died during an SAS training exercise in July 2013 has paid tribute to her late husband, telling an inquest in Solihull that he was a "delightful eccentric mix between Flashman, a PG Wodehouse novel, and a Noel Coward play."
Corporal James Dunsby, an army reservist who had served in Afghanistan, was described by his wife Bryher as a handsome and charming man who loved the British Army and kept himself at a high level of fitness.
Giving evidence on the first day of an inquest into the deaths of Cpl Dunsby, Lance Corporal Edward Maher and Lance Corporal Craig Roberts, Mrs Dunsby said that her husband, a University of Sussex graduate, was passionate about history and the military.
"He was so likeable, James was very popular and never had any problems making friends," she added. "He was good at sport, highly academic - he was just good at everything."
Cpl Dunsby joined the British Army as a reservist in 2005, and he had served with the Household Cavalry in Helmand province, Afghanistan, during 2007 and 2008.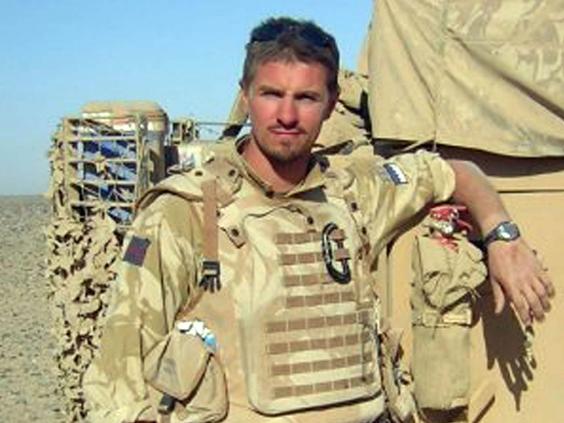 Mrs Dunsby told the inquest that her late husband was a qualified combat medic who knew how to approach a training exercise, and the importance of drinking enough water.
During an evidence session in which she became emotional at times, Mrs Dunsby said: "I do have to say James always maintained an exceptionally high level of fitness."
She described how her husband, who worked as an intelligence analyst at the Ministry of Defence, had stepped up his training and fitness regime when he decided to join the SAS. "When he decided to put himself forward for this, everything ramped up considerably and starting in early autumn of 2012," said Mrs Dunsby.
And at one point while giving her evidence, she turned to look directly at Louise Hunt, senior coroner for Birmingham and Solihull, and said: "I have to do right by him."
Reuse content