Natural ways of slowing river flow after heavy rainfall are to be investigated for above York to try to help relieve one of Britain's most flood-prone cities. Similar, but controversial, measures managed to keep the Yorkshire town of Pickering safe during downpours over Christmas.
The measures, planned as part of a programme to "manage" the river Ure, will be launched upstream in Wensleydale on Monday. The 74-mile-long Ure – whose name is thought to derive from an early British word for "strong river" – changes into the Ouse at Aldwark and becomes the main source of flooding in York.
The programme – by the Yorkshire Dales Rivers Trust and the Yorkshire Dales National Park Authority – is believed to be the biggest of its kind yet planned in Britain. The Wensleydale Project Catchment Plan will investigate techniques for holding water on moorland to prevent flooding downstream that proved effective in Pickering, and similarly plans to involve local people in designing and implementing them.
On Wednesday, Prince Charles visited the Pickering "Slow the Flow" scheme – the effectiveness of which was reported exclusively by The Independent on Sunday  – and saw it working in "very wet conditions". The scheme ensured that the market town – which was flooded four times between 1999 and 2007 – escaped over Christmas despite some two inches of rain falling in 24 hours.
After being approached by academics at Oxford, Newcastle and Durham universities, local people helped to work out details of the scheme to hold water back on the North Yorks Moors by building 167 "leaky dams" in local becks. These are built of logs and branches and let through normal flows of water but restrict and slow down excessive ones. They also built 187 smaller obstructions, made of heather, in smaller drains and gullies,  planted 29 hectares of woodland and built a "bund" to store floodwater, releasing it slowly through a culvert.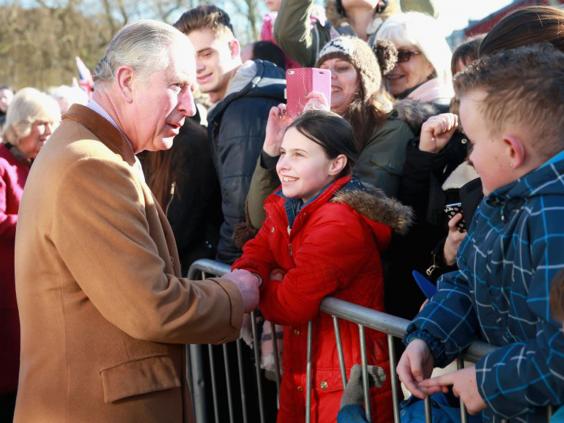 Last week, Andy Brown, the Secretary of the Yorkshire Dales Rivers Trust, said the plans for the Ure were developed "on exactly the same principles as at Pickering" and involved blocking ditches, constructing leaky dams and planting trees.  He stressed that they would not by themselves solve the problem of flooding downstream but "could make a big contribution" by helping to reduce peak river flows.
Helen Keep, the National Park Authority's senior farm conservation officer, said: "Recent events have reminded us that the speed with which water flows out of upland areas like Wensleydale can contribute to major problems further downstream. Something needs to be done to slow the flow".
Gary Smith, director of conservation and communities for the authority, added that flooding could not merely be addressed "by building ever higher barriers" and that it was sensible to "start using moors for upland flood management".
As in Pickering the programme aims to involve local people, starting with a public meeting in the Wensleydale town of Leyburn tomorrow evening aimed at gathering suggestions on how to improve the Ure.
Even grouse moor owners – widely blamed for exacerbating flooding over recent decades by draining uplands – were coming round to the idea, Mr Smith said, because they had realised that "rewetting" the moors by obstructing ditches increased the numbers of insects on which the birds fed.
The Ure programme, and Prince Charles's visit, provide support for the Pickering scheme which has come under attack in recent weeks from traditional hydraulic engineers who have said it would not have been sufficient to have prevented flooding from the record levels of rainfall suffered in some other parts of the North over Christmas.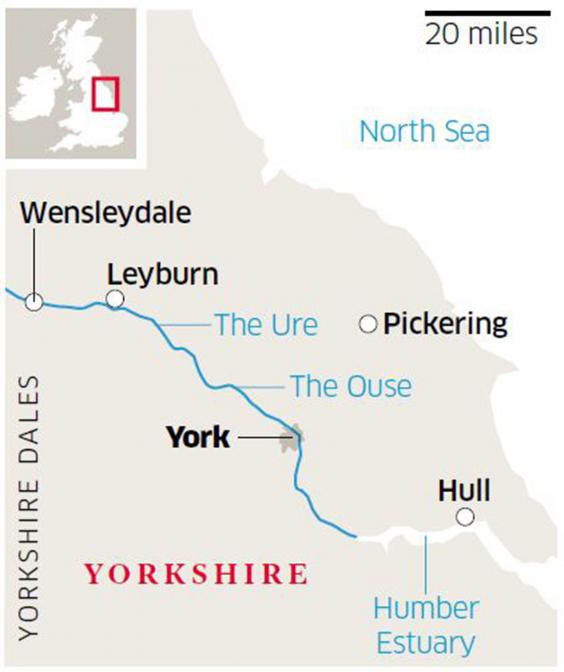 But it was never designed to do so, and nor do its proponents suggest that it should replace more traditional flood barriers. It did, however, fulfil its objective of preventing flooding in the town under conditions that would otherwise have caused it – after the authorities had refused to build a £20m concrete wall on cost grounds.
Dr Jeremy Biggs, director of the Freshwater Habitats Trust, contended that the town was saved not by the scheme "but because it did not rain much at Christmas in Pickering", with precipitation "only a modest amount above the average". He based his argument on total rainfall figures for the area for the whole of December, which do not reflect particular events: most of the rain could fall in a short period after a dry spell, which is what happened.
The nearest weather station to Pickering recorded 47mm (more than 1.85in) over 24 hours, while a family in the town measured 51mm (2in) over 20 hours, enough to have caused an inundation in the past. Mike Potter, the chairman of the Pickering and District Civic Society, commented: "The town would have flooded. Fact."
Reuse content