Tiny pellets of plastic so small that more than 500 fit in a single egg cup are washing up on beaches in Britain - and posing a significant threat to marine wildlife. 
Tens of thousands of the grey and brown pellets, which are called "nurdles" and resemble lentils, are infesting Cornish beaches around Falmouth, Newquay, Mevagissey and Whitsand Bay, according to the Western Morning News.
It isn't known where the nurdles originated but they're likely to have come from a damaged or overboard shipping container.
Claire Wallerstein of Rame Peninsula Beach Care (RPBC) in South East Cornwall said the pellets could do damage to wildlife: "Nurdles float and look a lot like fish eggs, which are a major food source for many species, so they're actually eaten by many marine creatures."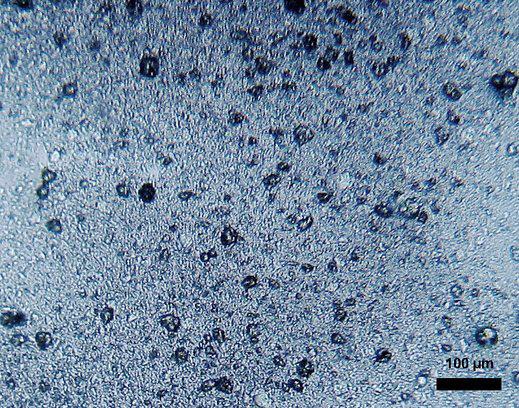 She added that the pellets can also attract toxins such as DDT and PCBs from the surrounding seawater, potentially making their way to humans.
University of Exeter researcher Dr Matthew Cole, an expert on microplastic consumption by plankton, said: "Consumption of plastic can cause direct harm to animals, and there is a serious concern that such plastics could pass along the food chain - potentially affecting the food we ourselves eat too."
This isn't the first big nurdle spill. Last year the RPBC attempted to count all the nurdles in a 25-metre-wide Cornish cove. The final count came to 401,230 nurdles.
In 2012 there was a 150-tonne nurdle spill which released around 15 billion of the pellets in waters near Hong Kong. And thousands of nurdles were found in the guts of local fish in South East Asia after six containers were washed off a ship in Typhoon Vicente.
A number of UK plastics companies have signed up to a voluntary industry code of conduct (Operation Clean Sweep) to put in place simple measures to prevent plastics pollution.
However experts think that more should be done. Sarah Archer from Fidra, a Scottish-based environmental charity that runs The Great Nurdle Hunt, told The Ecologist: "With global plastic production increasing dramatically - up from five million tonnes per year in the 1950s to around 300 million tonnes per year now - the number of pellets produced and transported is growing fast. Spills of fresh nurdles, like the recent one in Cornwall, show this problem is far from being solved."
Reuse content