Nine out of ten British girls experience street harassment before they turn 17, a new study has found.
The Cornell International Survey on Street Harassment by academics at Cornell University and anti-harassment campaign group Hollaback!, surveyed more than 16,000 women to reveal the shocking extent of street harassment around the world.
Ninety per cent of British respondents said they were victims of street harassment between the ages of 11 and 17. This is higher than the international average of 84 per cent.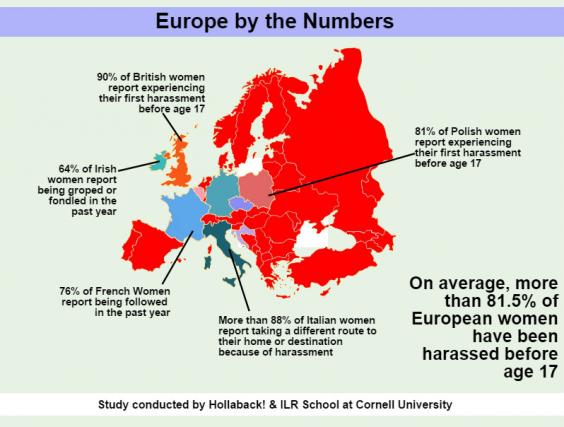 Eight-seven per cent of British women said that they had been forced to take a different route when travelling due to harassment. Sixty-seven per cent of the women felt they had to change what they were wearing as a result of it. Some even said they have resigned from a job or skipped work, due to harassment.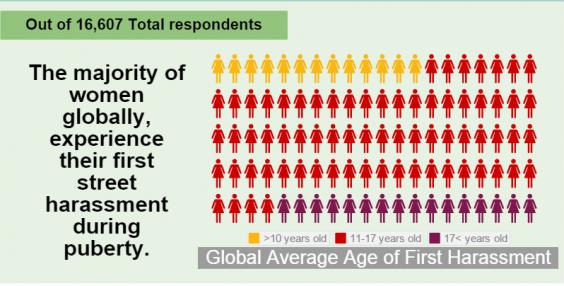 Street harassment consists of sexual harassment whilst people are walking on the street or taking transportation, ranging from catcalling and other inappropriate comments, to physical assault.

Debjani Roy, Deputy Director of Hollaback! told the Daily News: "People don't want to recognise that this starts really young. The emotional impact it has as girls develop is quite significant."
"This is a global problem. This really points to the fact that this is a global epidemic."
Reuse content