Obesity costs Britain's economy £47bn a year; more than war, terrorism or armed violence, a new study has found.
The research, commissioned by consultants McKinsey and Company, recommended a series of 44 interventions to fight the epidemic.
Measures include introducing a safe network of cycle lanes, portion control in fast-food packaged goods, and more PE lessons in schools.
The report's authors at the McKinsey Global Institute said the measures could bring 20% of overweight or obese people in UK back to a healthy weight within a decade.
Success would save £16 billion a year, including an annual saving of about £766 million in the NHS, according to the study.
The report found that only smoking does more damage to the UK economy than obesity.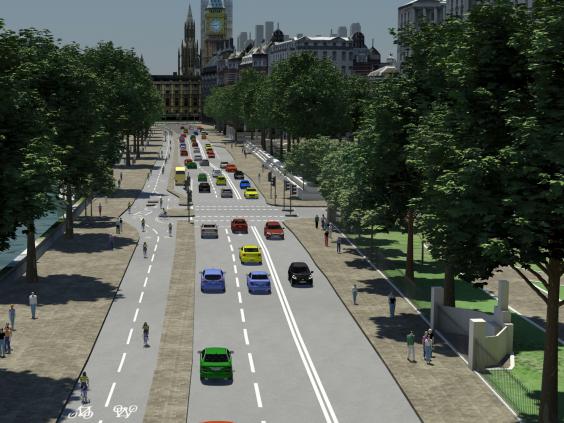 "Obesity is a major global economic problem caused by a multitude of factors," the report said. "Today obesity is jostling with armed conflict and smoking in terms of having the greatest human-generated global economic impact.
"The global economic impact of obesity is increasing. The evidence suggests that the economic and societal impact of obesity is deep and lasting."
The report notably estimated that the cost of treating obesity and diabetes on the NHS was equivalent to the whole budget for the police, fire services, law courts, and prisons.
The study found that the UK not investing to combat the disease, and spends less than £638m a year on obesity prevention programmes. This about 1% of the country's social cost of obesity, the authors said.
The health watchdog Public Health England warned there was "no silver bullet" to addressing the problem.
Dr Alison Tedstone, chief nutritionist at Public Health England, said: "Overweight and obesity is a complex problem which requires action across individual and societal levels involving industry, national and local government and the voluntary sector. There is no single 'silver bullet' solution.
"Today 25% of the nation is obese and 37% is overweight. If we reduce obesity to 1993 levels, where 15% of the population were obese, we will avoid five million disease cases and save the NHS alone an additional £1.2 billion by 2034."