The parents of a one-year-old girl who planned to fight her doctors in the High Court to keep her on life support are mourning their "little fighter" after she died last night.
Maria and George Stanca, from Waltham Forest, had refused to give up hope for their daughter, Olivia, and had planned to oppose an application to stop her medical care, as recommended by Great Ormond Street Hospital.
But last night, after a last-minute U-turn in which the couple told the Court of Protection that they had accepted that her life was ending, Olivia died.
Her parents wrote on a Facebook page called Olivia Stanca's Voice:"With the greatest sadness and broken hearts we have to tell you that our baby girl Olivia became an angel this evening. Thank you so much for your support. Lots of love from Olivia and us."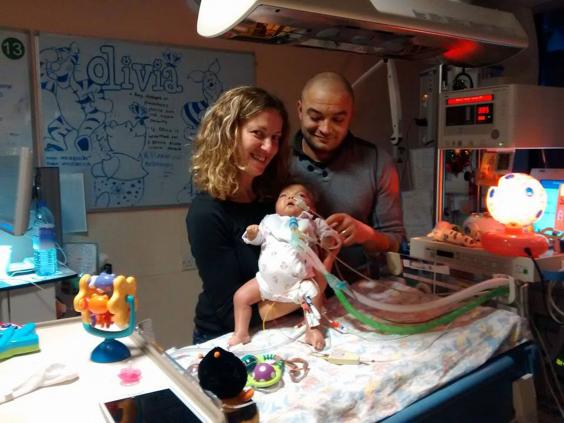 Olivia, who was born with a tumour on her adrenal gland, which spread to her liver, had chemotherapy at the hospital and managed to beat the disease.
But she suffered blood infections and multiple organ failure.
After a desperate battle to send Olivia to a private clinic for medical care, Mr and Mrs Stanca finally agreed to allow the hospital trust to discontinue a range of treatments, including renal replacement therapy.
The trust had been due to tell the court that they did not consider continuing with medical intervention to be in the child's best interests.
Fiona Paterson, from the hospital trust, told Mr Justice Moylan, the judge sitting in the Court of Protection, that Mr and Mrs Stanca had accepted "an end-of-life plan is necessary".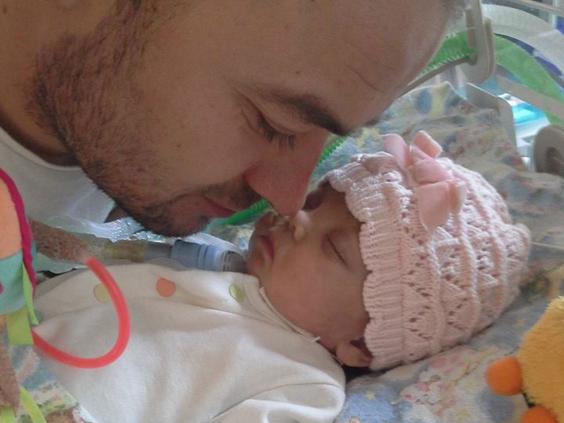 She said earlier this week that life support would be withdrawn, other than a portable ventilator and intravenous drugs to sedate her and relieve pain.
Earlier, Mrs Stanca had said Olivia was "a beautiful baby", Mail Online reported. "She loves life, loves to learn, interacts and relishes attention, and while we appreciate she is not well, we just want to give her the best possible chance of survival …and believe that with more time she will recover."
Following the decision, Mr and Mrs Stanca, who had started an online appeal to raise £550,000 for Olivia to go to a private clinic, raising £52,000 before she died, asked the trust to allow them to take their daughter to the park alone for a few hours.
"One of Mrs Stanca's dearest wishes was to take her daughter to a park to be alone with her and her husband," Ms Paterson told the court.
Anne-Marie Irwin, an associate solicitor with law firm Irwin Mitchell representing the family, said that Olivia had died in her parents' arms shortly after the family made their way up to the rooftop garden at the hospital.
Mrs Stanca said this morning: "Following the decision not to give her blood pressure drugs our beloved daughter Olivia had no more chances and yesterday at lunch we decided to keep the promises we made to her.
"We always promised her that we will let her go when she wants to go, we promised to hold her and love her and we promised to get her out of the intensive care unit."
Reuse content