Oval Station was evacuated during this morning's rush hour after a platform reportedly filled with smoke and dust in a suspected fire.
Tube passengers were told to leave the south London station at about 8.30 and had to use alternative transport for the rest of their journeys.
Passenger Griff Smith, a City worker, said that thick acrid-smelling smoke billowed out of the northbound tunnel while the train pulled in, however there were no flames in sight.
An alarm was set off on the carriage and passengers on-board the train, heading towards central London and the City, witnessed those standing on the platform rushing past to the exits.
The station reopened at around 9am, the official Northern line Twitter account announced, after the emergency was given the all-clear.
Fire at Oval Station. Stuck on the train in the platform as people ran past complaining of smoke. #Monday

; Mel Spencer (@melspencer) November 3, 2014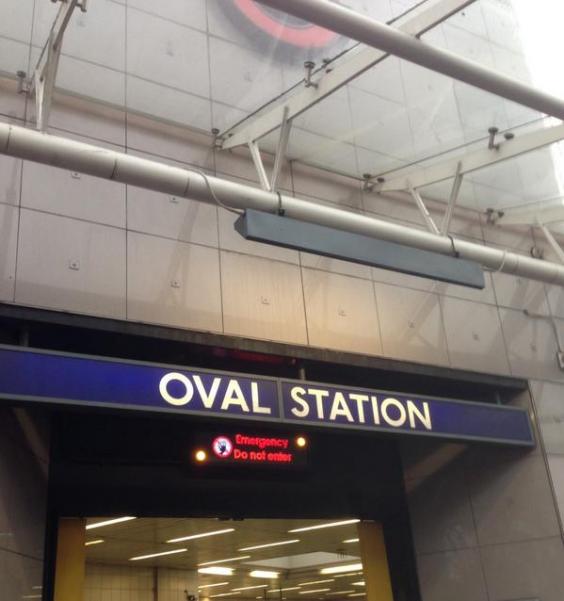 The station, which is only served by the Northern line, is known for the inspirational "Thought of the Day" whiteboard, classical background music and a book swap for commuters.
Many passengers were unsure of the cause of the incident and tweeted their frustration at having to continue their journeys by foot or waiting for buses in wet weather and losing their fare money in the process.
@TfLOfficial @TfLWaystoPay made to walk from Oval 2 Kennington as station was evacuated. Told at Angel that I can't be refunded 4 2nd fare??

; James Middleton (@jamie_south) November 3, 2014
Transport for London is yet to respond regarding the cause of the incident.