1. The two men who launched the first life insurance coverage for Americans living with HIV
"By not offering life insurance to HIV-positive people, the insurance industry was telling the country that HIV is a death sentence, because if it wasn't, they'd offer life insurance, wouldn't they?" said Bill Grant, who along with Andrew Terrell founded insurer Aequalis.
"Being part of that process to re-educate is…why I got involved in the first place," Grant told GOOD magazine. 
2. The 13–yr-old girl who saved her sister from being mauled by a leopard
Ashwini Bandu Ughade was in a forest near her South Indian home when a leopard attacked her sister. "I hit the leopard's head with mangoes and pulled her out of the animal's jaws," said Ashwini. 
She won a National Bravery Award from Indian Prime Minister Narendra Modi.
Meet Ashwini Bandu Ughade, an extraordinary youngster whose extraordinary bravery saved her sister's life. pic.twitter.com/kb5wo7DxBX

— Narendra Modi (@narendramodi) January 23, 2015
3. The 9-yr-old girl the Taliban beheaded 
Shukria was kidnapped and beheaded by the Taliban in Zabul, Afghanistan, with six other victims from the Hazara minority. The killings were believed to be hate crimes. Thousands marched through the streets of Kabul to protest against the murders, chanting anti-Taliban slogans as they approached the Presidential Palace. 
"We don't know what our sin is," Hazara man Namatullah Noori told a Washington Post reporter. "From one side, they are targeting us. And from the other side, the government is not helping us."
Coffin of 9 year old girl beheaded by insurgents in Zabul on shoulders of women protestors. #Kabul #hazara #Afghan pic.twitter.com/1frvNo0tVa

— Ehsanullah Amiri (@euamiri) November 11, 2015
4. The Syrian teacher running a school from her living room in Zaatari refugee camp 
Samar Hariri teaches refugee children in the Jordanian camp that she and 75,000 other displaced Syrians now call home. One third of the children there don't go to school, and those that do have over 100 students in their class. Only 9 out of 179 students passed their secondary exam. 
"This generation will be lost", said Hariri, a school principal before the Syrian war. "If they receive no proper foundation…it's over."
5.  The only LGBT association in Mozambique, LAMBDA, who are still fighting for legal recognition, despite homosexuality having been decriminalised in the country in January
Official approval would mean the group "could legally operate without fear of being shut down at any moment," executive director Danilo da Silva told the Independent.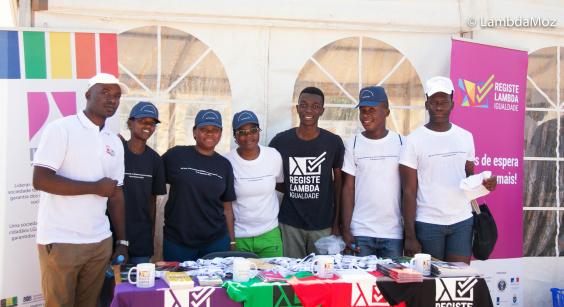 It would mean that "every citizen, no matter his/her sexual orientation, can fully enjoy his/her fundamental rights, and it would show that our young democracy is committed to hearing and accommodating every voice and opinion", da Silva said. 
After seven years of struggle, they still hope.
6. The 9-year-old Syrian refugee who is drawing her way out of trauma 
Fatima fled from her home in Syria through Lebanon, Libya and an overcrowded boat across the Mediterranean sea. She now lives in Sweden. "I really liked my school but then they closed it because of so much war," she says in her new language, Swedish. 
"They came, I do not know what they are called, but they are sitting inside. They are green and black and dark green. It's very scary. I do not know who they are, but it is not good."
Watch Fatima tell her story through her drawings, with the help of photojournalist Magnus Wennman and illustrator Jenny Svenberg Bunnel. 
7. Jackson Nemeyimana, who passed his business degree exams with distinction, despite growing up in a Malawi refugee camp. His story shows that Fatima's journey can become a happier one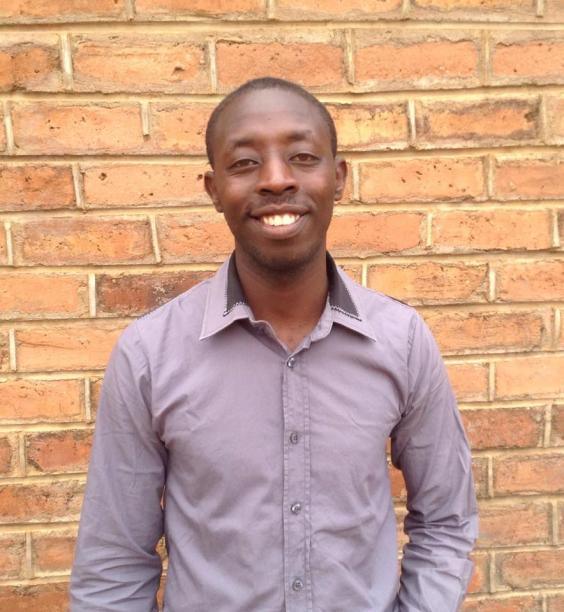 Jackson won a university scholarship last year from refugee charity There is Hope. He fled from conflict in his homeland Burundi aged ten.
"I believe that my dreams will be fulfilled through There is Hope", Jackson said. "To have your business in your heart and your heart in your business is a good thing."
8. The 17-year old girl whose uncle poured sulphuric acid on her when she refused to marry him
Resham Fatma went directly to the police station and reported Riaz Ahmed, an IT professional . He was arrested but later killed himself in jail. 
"He poured acid only because I turned down his proposal," Resham said. "Don't women even have the right to refuse today?"
"My head started burning and my face was fuming. I closed my eyes to protect them, but my hands kept moving in self-defence," Resham told The Indian Express. She now  wants to become a policewoman to help protect acid attack victims. 
9. The Canadian man who went to Syria as a tourist 
Cody Bergerud, a 26-year-old political philosophy student, left his home in British Columbia in March to witness a social revolution, he told The Globe and Mail. He spent five months in Syria and volunteered as a medic near the front lines in Rojava, Syrian Kurdistan. 
"It's like seeing things through a window, even though you were there. At the same time, actual people were coming who needed to be saved, so you didn't really have time to think about it," he said.
Getting into Syria took "three to five minutes…you kind of just run over the border", he said. But getting back into Canada took four hours of questioning by officials concerned about why he had been in Syria. He plans to return before too long.  
10. The Somali-American twins being feted as millennial entrepreneurs after they launched fashion line Mataano seven years ago
The White House's Millennial Entrepreneur Champion, Mike Muse, showcased Idyl and Ayaan Mohallim as startup role models during US National Small Business Week in May. 
Obama is keen to tell the nation's youth that a personal passion - like the Mohallims' for fashion - can bring self-employment and success. The twins escaped civil war in their homeland Somalia and moved to the US aged nine. 
11. The Mumbai girl who was told to "go to the gym" by a store assistant because they stocked nothing in her size…and then got the assistant sacked
"I felt ashamed for some reason, like I made a mistake by asking him for a garment in my size," Mona Joshi told BuzzFeed.  "In that moment, I felt like I deserved that comment." 
Joshi's friends soon complained on Facebook, however. "Making a customer feel ashamed of who they are is against the spirit of fashion," wrote Shounak Amonkar. "Fat shaming is unacceptable." 
The store manager assured them that the "offending associate's" contract had been "terminated". Joshi has been invited to an appointment with the store's head designer. 
12. The 15 activists on trial in Angola for holding a book club on democracy
Arrested in June at their book club discussion of "From Dictatorship to Democracy: A Conceptual Framework for Liberation", 15 Angolan human rights activists are now on trial charged with "preparatory acts to rebellion" and "plotting against the President and other institutions". They face up to 12 years in prison. Journalists have been barred from most of the trial. 
The country has been ruled for 40 years by the authoritarian People's Movement for the Liberation of Angola. Amnesty International has launched a petition to free the activists here. 
13. The women of SPARK, who collaborated with Google to build Women on the Map, an app that lets you know when you're approaching an exact location where a woman made history - and then tells you about that woman
"It's not that women don't make history – it's that we don't honour them for it", SPARK said in a statement. "Only 5 of New York City's 150 statues are of women."
Users of Women on the Map can add more historic women and their related locations. Its creators hope thousands more women will be celebrated by the app, which is hosted on Google's Field Trip.
14. Miki Agrawal, whose underwear brand Thinx had ads banned from New York taxis for featuring the word 'period'
Banned from the New York City subway for being "inappropriate", media outrage ensured Thinx's ads were finally approved in October. But victory was short-lived; now the company regulating New York City taxi ads has decided the images "could be offensive to riders".
"All the different media companies are run by literally the old boys' club," Agrawal told the Huffington Post. "New York City and all these ads are meant for the male gaze. It's time to change that. It's not about the male gaze anymore. It's about equality."
The ad video:
15. The 10m people globally who don't belong to any state, but who now have a photographer documenting their plight
When you have no citizenship or nationality of any country, you have no rights. Up to 15 million people currently live trapped in statelessness due to conflict, discrimination or shifting borders, according to the UN. Photojournalist Greg Constantine has dedicated himself to documenting their story, in the hope the world will listen. Nowhere People is the result.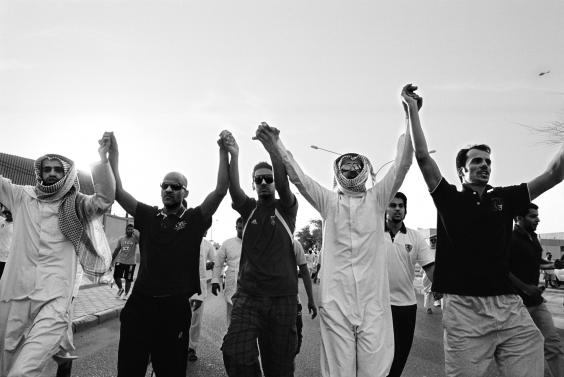 "Because we don't have citizenship, we are like a fish out of water, flapping and unable to breathe," Jafar, a stateless Rohingya in Bangladesh, told Greg.  "When a fish is out of water, he suffocates."