Fourteen miles west of William Shakespeare's birthplace is a stretch of 44 acres of agricultural land which would be a pleasant place to take refuge from human noise, but for the never-ending babble of traffic on the M40 nearby.
Around it lie three small villages – Gaydon, Lighthorne and Lighthorne Heath – where professional families seeking to escape city life have made their homes.
But now urban life is threatening to invade their country retreat, in the form of a plan by Stratford-on-Avon District Council to fill those 44 acres with a "green village" including 4,800 homes.
Britain desperately needs more houses, but is strangely reluctant to build them. Before the 2008 banking crisis, the UK invested 3.5 per cent of GDP in housing, compared with 6 per cent in Germany and France, creating a backlog of some two million homes, in a country where 230,000 new households a year are adding to demand. As a result, house prices and the average age of first-time buyers go ever upwards.
A report drawn up last year by the Future Homes Commission called for an accelerated programme that would produce 300,000 new homes every year, for which "land will be needed in or close to virtually every city, town and village."
That need threatens to turn the three rural Warwickshire villages into suburbs of a new town. The residents fear that they will lose their village schools, shops and pubs to the giant settlement in their back yard. They are holding protest meetings and starting a fundraising drive to hire a planning consultant in the hope of forcing the council to back down.
One dark suspicion voiced to The Independent by one of the villagers is that Tory "cronyism" is at work. One of the members of the consortium that will benefit if planning consent is given is the Stratford-based Bird Group, whose joint managing director, Tony Bird, is the chairman of the Stratford Conservatives Patron Club. Stratford Council is under Conservative control, but its leader, Christopher Saint, insists that Mr Bird's connection to the party has not influenced its  decision.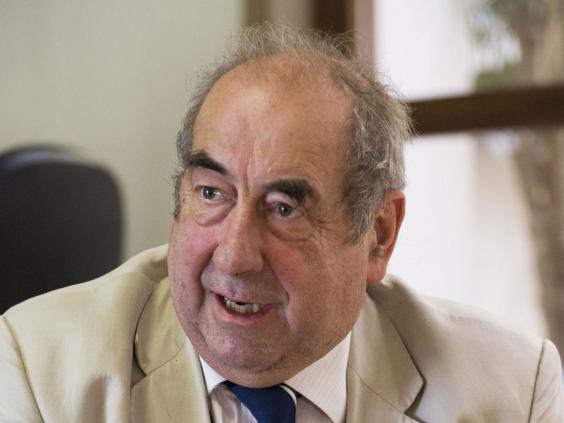 Laura Steele, a criminal barrister on extended maternity leave, and her partner, a long-haul airline pilot, moved to Lighthorne three years ago because it was a peaceful location in which to raise their three-year-old daughter. Ms Steele now chairs the Lighthorne parish council.
She said: "We fully appreciate that houses have to be built somewhere, but we were told that the policy was to be a fair distribution, not to distribute them in a way that would devastate any one community. If this development was in London, it would stretch from the Houses of Parliament to St Paul's Cathedral. There will be at least 10,000 cars going through the village to the M40."
Carol Schofield, who also moved to Lighthorne three years ago, said: "A lot of people feel the injustice of it because it has come out of nowhere and we haven't been given enough time to respond. One thing that really annoyed us is that most of the village did not find out about this until the end of July."
But Mr Saint says the council's options are limited, because it has to follow rules set by the planning authority in Whitehall, which is part of Eric Pickles's Communities Department. In April, after analysing the drift of population out of big cities into attractive rural areas, the planners in Whitehall ordered Stratford council to add 1,500 more homes to its 20-year plan, meaning it would have to find room for 9,500 dwellings altogether.
The council was advised by the developers it consulted that one option was to put more than half the required new houses on one site – and the Lighthorne site's proximity to the motorway would avoid the cost of building a new road.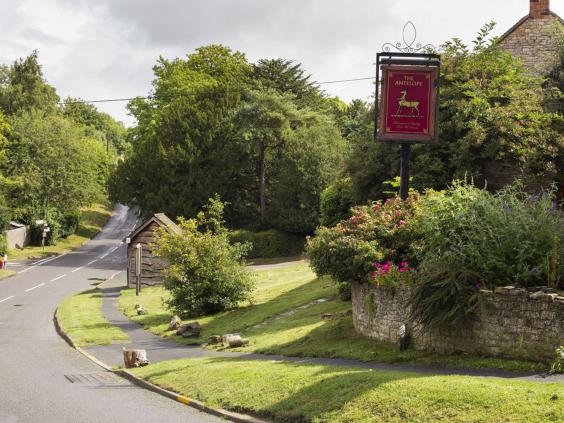 Mr Saint is confident enough of his case to agree to go in front of a meeting of irate villagers to defend it. He insists that it has been made on planning grounds alone, and the fact that it would give a lucrative contract to a company run by a prominent local Conservative is irrelevant.
"I can understand why people would think that, but the charge of cronyism is ill-founded," he said. "The Patrons' Club is a fundraising organisation. It's not part of the Conservative Party constitutionally but it has existed for some time and is recognised.
"I have spoken to Tony Bird. I said to him, 'Tony, if you come up with a good scheme, I'll support you. If you come up with a lousy scheme, you will get nowhere.' I'm not in his pocket. The fact that he and I subscribe to the same political group – that's fine – but I refute any charge of that sort of connection giving him any more influence than somebody else."
Reuse content