Letting agents and landlords have reacted with rage to the Government's announcement that it will ban charging tenants agency fees.
The hated charges, levied on renters on top of deposits and rent, cost hundreds of pounds and are nominally levied for mundane administrative tasks such as printing out a tenancy agreement. 
Agents also usually take a percentage of the monthly rent on a property, meaning they effectively charge twice – contributing to profit margins in the industry as high as 30 per cent.
According to the charity Citizens Advice the fees cost an average of £337 per person, while letting agents themselves say the figure is closer to £200. Many tenants are charged over £500, however – particularly in London.
It is also common for the fees to be levied on sitting tenants who simply want to remain in their home for another year.
The Government has said that it will ban the charges, with an official announcement due in the Autumn Statement on Wednesday. The move been welcomed by housing charities and campaigners, who say the fees distort the market and are unreasonable rent-seeking. 
Letting agents themselves were incandescent with rage over the policy, however – branding it "draconian" and insisting it would not hurt tenants.
David Cox the managing director of the Association of Residential Letting Agents, said it was "fair and reasonable" to charge hundreds of pounds for basic administrative tasks.
"A ban on letting agent fees is a draconian measure, and will have a profoundly negative impact on the rental market," he said.
"It will be the fourth assault on the sector in just over a year, and do little to help cash-poor renters save enough to get on the housing ladder. This decision is a crowd-pleaser, which will not help renters in the long-term. All of the implications need to be taken into account.
"Most letting agents do not profit from fees. Our research shows that the average fee charged by ARLA Licenced agents is £202 per tenant, which we think is fair, reasonable and far from exploitative for the service tenants receive.
"These costs enable agents to carry out various critical checks on tenants before letting a property. If fees are banned, these costs will be passed on to landlords, who will need to recoup the costs elsewhere, inevitably through higher rents. The banning of fees will end up hurting the most, the very people the government intends on helping the most."
Landlords, too, reacted angrily to the change. Alan Ward, chair of the Residential Landlords Association, pledged that landlords would increase rents in response to the policy.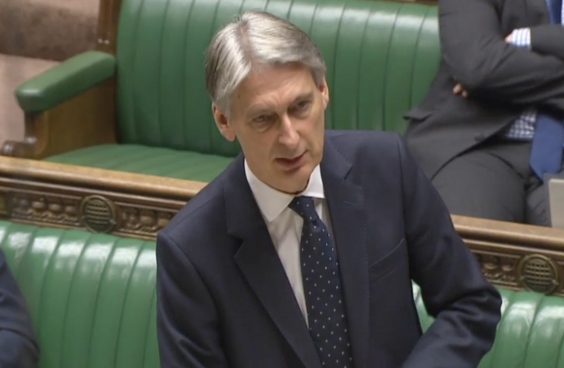 "This will not help tenants, especially those who are 'just managing'," he said in a statement.
"Agents' fees have to be paid by somebody. If any extra fees are passed on to landlords, tenants will end up paying them forever as market rents will increase.
"It would have been much better for the Government to have taken steps to improve the transparency of fees charged by agents by forcing them to publicise what the fees actually cover."
In pictures: Tiny London flats to rent
In pictures: Tiny London flats to rent
1/6 London properties

A "cosy" flat in an upmarket area of west London is available to rent for a reasonable £520 a month, provided the tenant doesn't mind showering under the bed

2/6 London properties

Located on Castletown Road, the advertisement on Zoopla boasts: "A cosy, single studio located in the heart of London's fashionable and up-market area of West Kensington, this compact mezzanine includes not only a fully furnished living area including table, chair, wardrobe and chest of draws [sic] but also a personal shower and kitchenette complete with storage"

3/6 London properties

The property is recommended for "students, working professionals and those looking for a thriving London life at an affordable rate"

Rightmove

4/6 London properties

A studio flat for rent in Kember Street, north London was advertised for £737-a-month

Rightmove

5/6 London properties

The 'well-used' kitchen of a flat in Hoxton, which was on the market for £997 per month

Zoopla

6/6 London properties

For only £125 per week you could be the lucky owner of this single studio flat, complete with shower and kitchenette, located between Barons Court and West Kensington

Zoopla
Economic literature suggests that it will be difficult to increase rents to make up for revenue because landlords are likely already charging the highest rents possible under market conditions.
Housing charity Shelter welcomed the policy. Campbell Robb, the organisation's chief executive said: "Millions of renters in England have felt the financial strain of unfair letting agent fees for far too long, so we're delighted with the government's decision to ban them. We've long been campaigning on this issue and it's great to see that the government has taken note.
"Our recent survey found that nearly half of renters had been asked to pay fees that they thought were too high, with many having to borrow money every time they move, so this will make a huge difference to all those scraping by in our expensive, unstable renting market."
Reuse content