One of the UK's best-known spin doctors has offered his guide to political success: emulate Chelsea manager José Mourinho, never lie, but don't always tell the truth – and never think that you can control social media.
Alastair Campbell, loathed and feared in equal measure by political opponents during his tenure as director of communications in Tony Blair's government, offered a masterclass in realpolitik as he spoke about his new book, Winners and How They Succeed, at The Independent Bath Literature Festival on Friday. He had interviewed a number of leading sports figures, including Mourinho and the Formula 1 Mercedes team, for his book and said that politicians would do well to study their tactics.
"If you're in these positions of leadership, you have to manage upwards, downwards and sideways, with [Roman] Abramovich as your owner and the players who are multi-millionaires in their own right. The fans love him [Mourinho], as do the sponsors, and the media eat out of his hand. They are all skills that a politician might require," Mr Campbell said.
"Politicians feel they have to say they're passionate about sport. David Cameron pretends to be an Aston Villa fan and talks about Tim Sherwood, who he probably had to look up on Wikipedia."
He compared Mourinho to Ho Chi Minh, the Vietnamese leader from 1945 until his death in 1969, "because he is so pragmatic".
"Does José play the beautiful game? He can do, but he doesn't if he doesn't have to. He just wants to win," he said.
In his words - Jose Mourinho's best quotes
In his words - Jose Mourinho's best quotes
1/15 'The Special One' arrives

'Please don't call me arrogant, but I'm European champion and I think I'm a special one'

At his unveiling as Chelsea manager in 2004.

GETTY IMAGES

2/15 Have you got a licence for that dog, Jose?

'The dog is fine in Portugal - that big threat is away - you don't have to worry about crime any more'

After the police questioned him over whether his dog had a pet passport.

AFP

3/15 The Devil in disguise

'Some clubs are treated as devils, some are treated as angels. I don't think we are so ugly that we should be seen as the devil and I don't think Arsene Wenger and David Dein (pictured) are so beautiful that they should be viewed as angels'

Taunting Arsenal.

GETTY IMAGES

4/15 Arsene Wenger's appaent 'voyeur sickness'

'Wenger has a real problem with us and I think he is what you call in England a voyeur. He is someone who likes to watch other people. There are some guys who, when they are at home, have this big telescope to look into the homes of other people and see what is happening. Wenger must be one of them - and it is a sickness'

Taunting Wenger.

EPA

5/15 Look who's talking now

'I don't regret it. The only thing I have to understand is I'm in England, so maybe even when I think I am not wrong, I have to adapt to your country and I have to respect that. I have a lot of respect for Liverpool fans and what I did, the sign of silence - 'shut your mouth' - was not for them, it was for the English press'

Mourinho defends putting a finger to his lips during the 2005 Carling Cup final against Liverpool, an action which resulted in him being sent to the stands.

Getty Images

6/15 GI Jose

'Look at my haircut. I am ready for the war'

Unveiling a short crop.

GETTY IMAGES

7/15 On THAT Luis Garcia goal

'I felt the power of Anfield, it was magnificent. I felt it didn't interfere with my players but maybe it interfered with other people and maybe it interfered with the result. You should ask the linesman why he gave a goal. Because, to give a goal, the ball must be 100% in and he must be 100% sure that the ball is in'

Mourinho questions the validity of Liverpool forward Luis Garcia's goal which puts Chelsea out of the Champions League semi-finals in May 2005.

Getty Images

8/15 Jose's eggy farewell to Roman Abramovich

'No eggs, no omelette. And it depends on the quality of the eggs. In the supermarket, you have eggs class one, class two, class three. Some are more expensive than others and some give you better omelettes. So when the class one eggs are in Waitrose and you cannot go there, you have a problem'

A parting shot at Abramovich, coming ahead of his final match in charge, for the Russian's failure to buy quality players to help his injury-hit squad.

GETTY IMAGES

9/15 Mourinho v Barcelona

'Barcelona are a great club. But in 200 years of history they have won the European Cup only once. I have been managing for a few years and I have already won the same amount'

Barcelona went on to win the Champions League that season (2006) and in two further years (2009 and 2011), while Mourinho added a second with Inter Milan

EPA

10/15 Mourinho v Barcelona part II

'When I saw Frank Rijkaard (then Barcelona coach) entering the referee's dressing room I couldn't believe it. When Didier Drogba was sent off (after half-time) I wasn't surprised'

On losing to Barcelona in 2006. He was later given a touchline ban by UEFA.

GETTY IMAGES

11/15 Mourinho v Barcelona part III

'We have played against them four matches in two seasons. (When it was) 11 against 11 they never beat us. That is the reality'

After 1-1 draw at the Nou Camp in 2006 which sent Barca through to the quarter-finals 3-2 on aggregate.

GETTY IMAGES

12/15 Mourinho on his egg-cellent Chelsea squad

'Beautiful young eggs, eggs that need a mum, in this case a dad, to take care of them, to keep them warm during the winter, to bring the blankets and to work and improve them and one day we'll arrive in a moment when the weather changes, the sun rises, we break the eggs and the eggs are ready to go for life at the top level'

Mourinho has his chefs' hat on again to describe the squad he has inherited on his return to Stamford Bridge

13/15 I am the happy one

'If I have to describe myself, I would describe myself as a very happy person because it's the first time I arrive in a club where I already love the club'

Mourinho had the pleasure of being unveiled as Chelsea manager for a second time in the summer of 2013 and having labelled himself the 'Special One' first time around, was quickly given the label of the 'Happy One' after these comments.

GETTY IMAGES

14/15 Chelsea the Shetland pony

'Two horses and a little horse that still needs milk and to learn how to jump. A horse that next season can race'

Mourinho plays down Chelsea's title chances compared to Manchester City and Arsenal's following the 1-0 win over City

GETTY IMAGES

15/15 Specialist in failure

'He's a specialist in failure'

Mourinho gets himself labelled silly by Arsene Wenger and a bully by Bob Wilson after saying this about his Arsenal counterpart. It was in response to Wenger suggesting his title rivals were playing down their chances of winning the league due to a fear of failure.

GETTY IMAGES
"Politicians could learn a lot by seeing how these sports professionals do what they do. They could make data a big part of how they drive innovation in a campaign, for example. I was blown away by what those engineering guys were doing in F1."
But aspiring politicians, flushed with the first brush of success, should not get too carried away, as the rise of social media and 24-hour news means they can all too easily find themselves in trouble.
"Powerful people are less powerful than they used to be," Mr Campbell told the audience. "You can't control things; you can just control what you do and what you say."
Perhaps predictably, he had an interesting take on the nature of truth. Mr Campbell said politicians could "not always tell the whole truth", but also "must never lie" – because "if you lie, you're finished".
Instead, he explained, our elected representatives should learn that "sometimes you have to be economical with the truth", adding: "We're all grown-ups."
In 1986, the then Cabinet Secretary Sir Robert Armstrong notoriously insisted he had not lied, even though he may not have been entirely truthful during the Spycatcher trial in Australia in 1986; the Government was attempting to block the publication of a book by former MI5 agent Peter Wright. Asked what the difference was between a "misleading impression and lie", Sir Robert replied: "A lie is a straight untruth... [a misleading impression] is perhaps being 'economical with the truth'."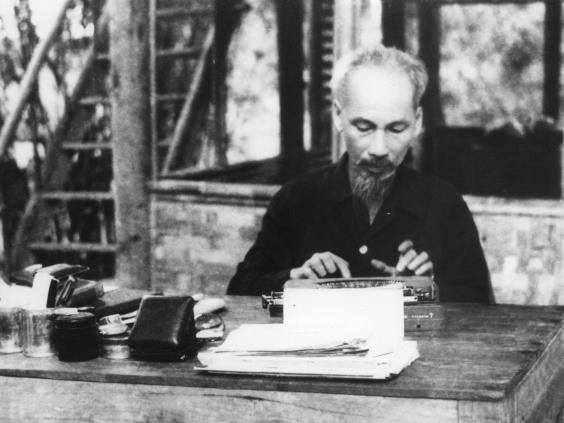 The truth about Iraq's non-existent weapons of mass destruction and the "dodgy dossier" that helped make the case for Britain's involvement in the 2003 invasion of Iraq was perhaps the starting point for the public's disillusionment with New Labour.
But Mr Campbell instead blamed the fracturing of what had been a strong team.
"Yes, Iraq was unpopular but we didn't founder because of policy or the Conservatives had a better idea; in the end we fell apart," he said.
"There's something about politics that makes people think it's about the individual: it's not; we were a team, and then it fell apart."
On present-day politics, Mr Campbell noted an "unpleasant grunginess" among the public and said he was recently told people do not know who to vote for. Disillusionment with politics seemed to play on his mind, as he recalled a recent talk to the business community and students when he did not get a single question about the election.
"Maybe it'll be like the Scottish referendum, where it only really took off in the last few weeks," he said. "I hope that happens."
Reuse content