Alex Salmond has held his last question and answer session in the Holyrood Parliament before formally relinquishing his job as Scotland's First Minister and handing over to his long serving deputy, Nicola Sturgeon. But to write that is like saying that the Rolling Stones have given a farewell concert: at heart you know that the man who has dominated Scottish politics for so long is not going to fade away.
In one of his valedictory answers, he set out the terms the SNP would impose for supporting a minority Labour government, if that is what emerges from next year's election. The price, he said, would be another referendum on Scottish independence. The previous day, he had forecast that independence will be achieved in his lifetime.
These were not the remarks of a man planning to fade into obscurity. It is widely expected that 2015 will see him return to the Westminster Parliament, after a five years absence.
Even if Salmond were to make a solemn oath that he was retiring from politics altogether, would anyone believe him? This is the man who was asked in June 2004 whether he was interested in returning to his former role as SNP leader after his successor, John Swinney had resigned, and replied: "If nominated I'll decline, if drafted I'll defer, and if elected I'll resign." A month later, he announced "with a degree of surprise" that he was running after all.
Alex Salmond is indisputably one of the great political communicators of our time. Like Nigel Farage, he has pulled off the trick of appearing to be the outsider battling against a supine political establishment, when he is himself a highly professional, full-time politician adept at the political dark arts.
In pictures: Alex Salmond's campaign for Scottish independence
In pictures: Alex Salmond's campaign for Scottish independence
1/9 The campaign for independence

Alex Salmond stepped down as Scotland's First Minister and the leader of the SNP after the country voted no to independence

Getty Images

2/9 The campaign for independence

Alex Salmond said he accepted 'the democratic verdict of the people'

PA

3/9 The campaign for independence

First Minister of Scotland Alex Salmond chats to school children at Strichen Primary School in Strichen

PA

4/9 The campaign for independence

Scotland's First Minister Alex Salmond delivers his final independence speech to supporters in Perth

EPA

5/9 The campaign for independence

On the last day of campaigning before the polling booths open, the SNP leader has written to voters in a final attempt to convince them to vote for independence

Getty

6/9 The campaign for independence

It was decided to give Alex Salmond, free of charge and for nothing, an extra year in government

AFP

7/9 The campaign for independence

Alex Salmond and Alistair Darling taking part in a live television debate in Glasgow on 25 August

Getty Images

8/9 The campaign for independence

Alex Salmond during the live television debate with Alistair Darling at the Royal Conservatoire of Scotland on 5 August in Glasgow

Getty

9/9 The campaign for independence

Scottish First Minister Alex Salmond presents the White Paper for Scottish independence

Getty Images
He has been around for so long that he makes Farage look like a novice. More than 25 years ago, in spring 1988, there was an extraordinary incident in the House of Commons when the Chancellor Nigel Lawson had to break off delivering his Budget speech temporarily because an MP was barracking him and refusing to heed a warning from the Deputy Speaker to be quiet. The offending MP, who was ordered out of the chamber, was Alex Salmond.
He was already a well-known figure in Scotland, because of his mastery of the well-turned phrase. He alleged, for example, that the Thatcher government's policy on Scotland's oil was the biggest robbery "since the Spanish stole the Inca gold." On another occasion he complained: "We give England our oil and gas and England gives us its nuclear waste."
As well as having a way with words, Salmond developed an easy television manner, which makes him sound as if he is engaging with his interviewer when, very often, he is being as evasive as the next politician.
His communication skills helped mask the fact that he is a ruthless political operator whose enemies accused him of being a bully and who could be economical with the truth when it suited him - as for instance when he claimed that independent Scotland would automatically continue to be a member of the EU.
It is almost forgotten that the SNP was a 'small c conservative' party before the rise of Salmond, known derisively to its Labour opponents as the 'Tartan Tories'. Salmond was one of a group of seven who were expelled from the party in 1982 for being too left wing.
He was readmitted a year later, and confounded the leadership by being narrowly adopted for the target seat of Banff and Buchan, after a rift in the local party.
When the leader Gordon Wilson stood down in 1990, Wilson and the rest of the leadership assumed that his successor would be Margaret Ewing, a popular figure in the House of Commons. But Salmond ran against her and won comfortably. Other MPs disapproved of the kind of behaviour that got him suspended from the Commons, but the party rank and file liked the way he stuck it to the English Tories.
The SNP had been through a torrid time in the 1980s, riven by internal disputes and election setbacks. Salmond proved to be a tough leader who held the party together and advanced its fortunes by redefining it as a pro-European social democratic party.
He opposed Tony Blair's interventions in Kosovo in 1999 - and, later, the Iraq war - and demanded the removal of nuclear weapons from Scottish soil. Opponents alleged, however, that Salmond's SNP was left wing in the Labour-voting Scottish towns and cities, and conservative in the rural areas.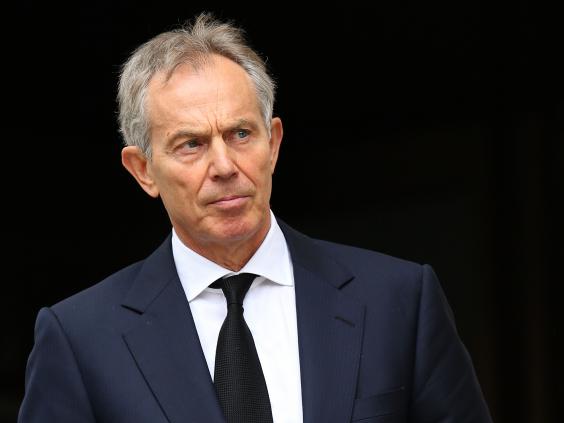 In 1999, Scotland had its first elected Parliament in centuries, and Salmond accepted that the SNP's centre of gravity must move from Westminster to Holyrood. He was at the time both the MP and the MSP for Banff and Buchan, but announced that he would quit Westminster at the 2001 general election.
It was expected that he would reshuffle his front bench team ahead of that election, in July 2000. Instead, to general astonishment, he announced that he was giving up the party leadership. He then changed his mind about Westminster, and stayed on as MP for Banff and Buchan until 2010.
Perhaps he really believed that after 10 stressful years leading his fractious party, he could contentedly hand the task to someone else - but it proved to be too much for his mild-mannered successor John Swinney, who gave up after a poor showing in the 2004 European elections. Even then, Salmond seemed content at first to sit back to allow Nicola Sturgeon a clear run at the leadership, but the call to arms proved too strong.
His latest resignation was brought on by the disappointment of defeat in a referendum campaign that he so nearly won. He seemed to think that the Scottish electorate, particularly its older voters, had personally let him down.
It may be that if there is another Scottish referendum soon, the 'yes' campaign will do better under the less intimidating leadership of Nicola Sturgeon. Meanwhile, the SNP is expected to return a large contingent next year to what the polls say will be a hung Parliament in Westminster. After running Scotland, Alex Salmond could find a new lease of political life as major player on the UK national scene.