Every politician in Britain should be seeking the help of mental health professionals, according to former Downing Street spin doctor Alastair Campbell.
Consulting psychiatrists would ease stress – with the elections less than three months away – and would develop cognitive and emotional control skills needed to become better leaders, he said.
Mr Campbell also revealed that he urged Tony Blair and Gordon Brown to seek couples' counselling when their working relationship disintegrated – but the prime minister rejected the idea.
He claims that Labour lost power after 13 years because the two leaders had failed to work together as a team.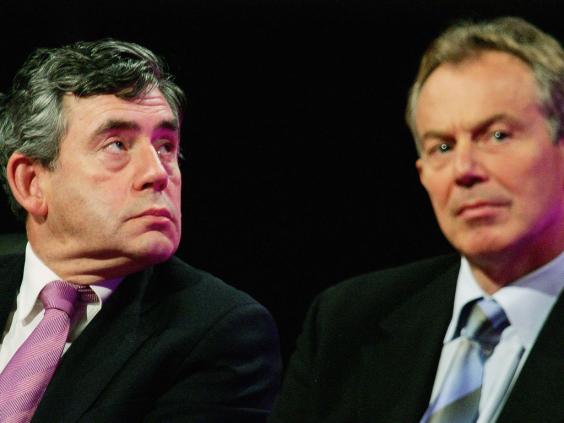 After Mr Campbell suggested the services of a psychiatrist who had helped him cope with depression in the run-up to the 2005 election, he claims that Mr Blair said: "I am prepared to think out of the box. But not that far."
In his new book Winners and How They Succeed, Mr Campbell argues that modern politicians are less effective leaders than senior sport and business professionals.
Quotes on depression
Quotes on depression
1/14 Alistair Campbell

Alistair Campbell: "One day, we will look back and wonder how on earth we used to believe that depression was a lifestyle choice, only to be debated and taken seriously when an A List film star took his life, and the world filled with people saying how shocked and saddened they were. "

Getty Images

2/14 On living with depression

Stephen Fry: "Depression is as real as the weather…it's all about a kind of mental umbrella. 'Hey-ho, it's raining inside: it isn't my fault and there's nothing I can do about it, but sit it out. But the sun may well come out tomorrow and when it does, I shall take full advantage.'"

3/14 On living with depression

Ernest Hemingway: "The world breaks everyone, and afterward, some are strong at the broken places." (He also said "happiness in intelligent people is the rarest thing I know")

Rex Features

4/14 On living with depression

Jonathan Davis: "A lot of people don't realize that depression is an illness. I don't wish it on anyone, but if they would know how it feels, I swear they would think twice before they just shrug it."

5/14 On passing judgement on depression

Geoffrey Boycott: "Until you've had depression I don't think you're qualified to talk about it."

GETTY

6/14 Jack Dee

Jack Dee: "I have had issues with depression all my life, and it's probably true to say there was a tendency towards it even when I was very young, during my schooldays. There was often - and this is quite common with comics - a sense of not feeling as if I belonged anywhere."

BBC

7/14 On living with depression

Jason Manford: "The world needs you even if you don't think it does. I promise, we need you here, now."

Getty Images

8/14 Author Jeanette Winterson

Art saved me; it got me through my depression and self-loathing, back to a place of innocence.

FRANTZESCO KANGARIS

9/14 On life and depression

Agatha Christie: "I like living. I have sometimes been wildly, despairingly, acutely miserable, racked with sorrow, but through it all I still know that just to be alive is a grand thing."

PA

10/14 On living with depression

Albert Camus: "In the midst of winter, I finally learned that there was in me an invincible summer."

AFP/GETTY IMAGES

11/14 On dealing with low mood

Dolly Parton "The way I see it, if you want the rainbow, you gotta put up with the rain."

12/14 If you're feeling depressed right now..

Annabel Giles: "If you're depressed right now, then let's remember that we only have to do today, that's all. Nothing more. We can do just a day, can't we? And don't forget, we haven't always been like this. The good days will come back. We've just go to do as much as we can, when we can."

Rex Features

13/14 Helen Keller on looking for the positive

Helen Keller: "When one door of happiness closes, another opens; but often we look so long at the closed door that we do not see the one which has been opened for us."

Getty Images

14/14 On it happening to all of us

Mariella Frostrup: "Only those with skin as thick as elephant hide can hope to sail through their teens unscathed by self-doubt and bouts of depression."

Getty Images
He says that this is because psychologists are routinely employed to improve performance in those sectors, in the book being serialised by The Sunday Times.
"If you look at the best of elite sport, it does stuff better than the best of business, and the best of business does it better than the best of politics," Mr Campbell told the newspaper.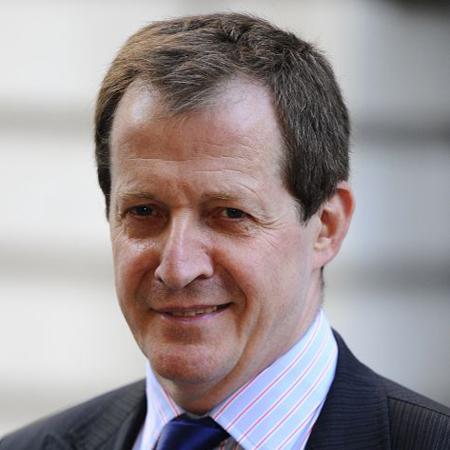 "Sport is predominantly a physical activity, and yet hardly any of these top sports guys go without proper psychological support. And yet politics, which is primarily intellectual, mental, psychological - most of them don't have any psychological support at all."
Politicians are afraid of seeing mental health and performance professionals due to the possible stigma it may carry and seeing headlines such as "Cameron has a shrink," he said.
The former director of communications for Mr Blair said that he hired Andy McCann, a mental skills coach to the Wales rugby team, to help him prepare for his appearance at the Chilcot inquiry into the Iraq War.
Reuse content