The bosses of Britain's energy distribution companies were today accused of "utter complacency" and an "astonishing" degree of neglect of their customers.
MPs on the Energy Select Committee went on the attack after the executives attempted to defend their firms' responses to the recent power cuts.
During a heated two-hour session, Basil Scarsella, the £1.7m-a-year head of UK Power Networks, refused to apologise for the inconvenience caused to the company's 460,000 customers who were without electricity over the Christmas period, in some cases for up to five days.
UK Power Networks and the other distributors are responsible for ensuring supplies are maintained through the local grid. They are separate from the Big Six energy firms, which charge homes for the energy they use.
Mr Scarsella, who The Independent last month revealed was paid £1.7m in 2012, told MPs that he had anticipated the storm and that 80 per cent of his staff were able to go into work over the Christmas-New Year's Eve week.
But he said the storm's length, severity and national reach meant operators struggled to cope despite using "tried and tested plans".
Mr Scarsella said that under a "mutual aid system" distributors from other parts of the country stepped in to help their regional counterparts deal with any problems.
"But because of the severity and national nature of the storm we were not able to provide additional resources to other networks or indeed receive additional resources," Mr Scarsella said.
He conceded his company could have communicated better with customers and said lessons would be learnt.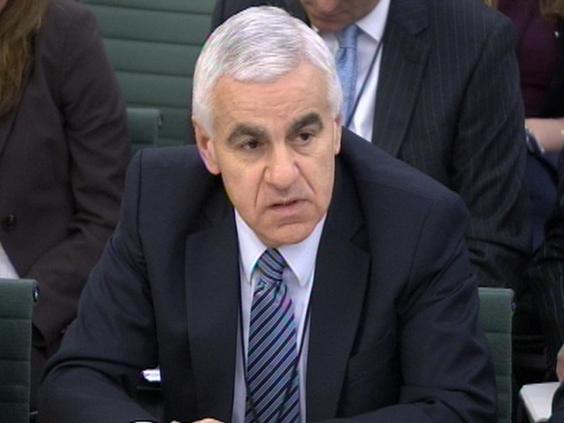 Ian Lavery, Labour MP for Wansbeck, said he did not believe that distributors did everything they could for their customers.
"You must have failed because otherwise how could these things have happened," he said.
The five distribution firm bosses were asked to apologise and while two did, Mr Scarsella declined.
Instead, he said: "We feel sorry for customers, especially the ones off over Christmas."
He added: "We do feel for our customers… but it was a national event that had an impact we hadn't seen for some time."
Tim Yeo, chairman of the  committee, said the plans had been "inadequate". He accused the networks – which are the exclusive distributors in their local areas – of "utter complacency" and behaving like typical monopolies.
"Frankly, if your customers had the capacity or freedom to switch to an alternative distributor, I'm sure millions of them would be doing so as we speak."
Mr Yeo added: "I have to conclude that you are exploiting your privileged monopoly position and have displayed a neglect of your customers which I personally find absolutely astonishing."
Mr Yeo also accused the energy bosses of making Energy Secretary Ed Davey look "ridiculous" after he promised an emergency number to report power cuts – a number which has now been delayed.
David Smith, chief executive of industry body, the Energy Networks Association industry, told MPs: "There are some technicalities around it. We need to work through those. We are doing those now."
The other companies grilled were ScottishPower Energy Networks, Scottish and Southern Energy, Electricity North West, Western Power Distribution and the Energy Networks Association, the trade body.
Reuse content