Front-runner in the Labour leadership contest and former Health Secretary Andy Burnham has hired lobbyists with connections to major pharmaceutical companies and private healthcare providers to work on his campaign.
Sources working for his rivals said the revelations could hurt his credentials as a defender of the NHS.
A lobbyist who counts a string of drugs companies as clients has been appointed by Andy Burnham to help run his campaign to become Labour's next leader.
John Lehal, who runs Insight Consulting Group, has taken leave from the company that he set up to become Mr Burnham's campaign director of his leadership bid.
He is joined on the Burnham campaign team by Katie Myler, a managing director at the lobbying firm Burson-Marsteller, whose clients have recently included HCA international – one of Britain's leading private healthcare providers.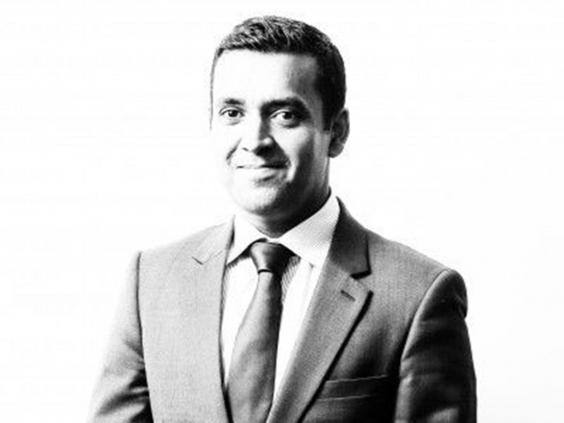 The appointments are said to have "raised eyebrows" among rival campaign teams.
"It's just a question of how it looks," said one Labour source connected with a rival campaign.
Mr Burnham has previously been critical of the Conservatives links to lobbyists criticising the appointment of Lynton Crosby to run the Tories' election campaign given his company's links to alcohol and tobacco companies. He has also strongly condemned the Conservatives for opening up the NHS to private-sector providers describing it as "indefensible".
Mr Lehal's clients in the UK have included the pharmaceutical giants Pfizer, Novartis and Bristol-Myers Squibb all of whom make multi-million pound revenues from the NHS. Other clients include Look Ahead Care and Support Ltd that provides services for people with learning disabilities and mental health issues. Of six centres, run by the company and recently inspected by the Care Quality Commission, just  one was rated good, four "required improvement" and one was rated inadequate.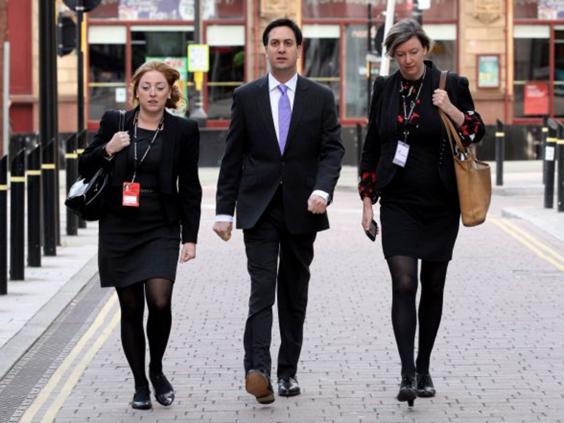 Insight also works with Teva UK – one of the biggest private suppliers of generic medication to the NHS – that has a number of working partnerships with clinical commissioning trusts.
There is no suggestion of any impropriety in the appointments but the background of Mr Burnham's two new aides has fuelled suspicion among some in the Parliamentary Party that he is less of a left-wing candidate than has been previously appreciated.
Earlier this week's Mr Burnham's former campaign chief suggested he was deliberately positioning himself to the left of the party in an attempt to win the Labour crown.
Who will be the next Labour leader?
Who will be the next Labour leader?
1/7 Andy Burnham

Andy Burnham has promised to restore the party's "emotional connection with millions of people," if elected

Getty Images

2/7 Mary Creagh

Mary Creagh has called on her party to win back "Middle England"

Getty Images

3/7 Liz Kendall

Shadow health minister Liz Kendall is seen as a Blairite

PA

4/7 Yvette Cooper

Shadow home secretary Yvette Cooper became the fourth person to join the Labour leadership race

AFP/Getty

5/7 Tristram Hunt

Tristram Hunt, the shadow Education Secretary, has said he will not run for the Labour leadership as he had not gathered the required nominations of 35 MPs. He has instead endorsed the moderniser Liz Kendall.

Getty Images

6/7 Dan Jarvis

One of the favourites to succeed Ed Miliband as Labour leader – ex-Army paratrooper Dan Jarvis – has ruled himself out, saying he won't do it because of his children

Getty

7/7 Chuka Umunna

Chuka Umunna dropped out of the Labour leadership contest just three days after he announced he was in the running

YouTube
Stuart Bruce, a PR consultant, said on Facebook that he wished people could see the "real" Andy Burnham – who he believed was a reforming centrist. "The real one I'd vote for in a flash," he wrote. "The new one has been created solely to win the leadership election and in the process reducing what chance we might have of winning the country.
"If the intention is to revert back to the real Andy after winning then it's mistaken as it won't work".
The appointments also illustrate the revolving door between politics and lobbying that has been a source of controversy in Westminster politics for many years.
Tamasin Cave of transparency group Spinwatch said: "Lehal is clearly a skilled communicator, which is why these companies, and now Burnham have hired him. But he is also a commercial lobbyist, paid to provide access to our politicians and health service.
"Over half of Lehal's clients are in healthcare. I think people will be shocked at how close someone like Andy Burnham is to pharma and commercial lobbyists, who are not working in the interests of the NHS, but for private, profit-seeking companies.  That he chose this healthcare lobbyist to run his campaign reveals a lot."
Mr Burnham's office had not responded to a request to comment by deadline.
Labour leadership race: Mary Creagh to pull out
Reuse content