The story of the "Tatler Tory" bullying scandal, which has done so much to show the nasty underside of the Conservative Party, has taken a new twist. Rob Semple, chairman of the National Convention, which represents party volunteers, has sacked himself from the investigation.
Mr Semple reputedly owed the success of his election campaign within the convention to Mark Clarke, whom Tatler magazine once tipped as a future Cabinet minister. But Mr Clarke's is the name most often mentioned in connection with allegations of bullying. When Elliott Johnson, a 21-year-old Tory activist threw himself under a train last September, he left a note saying he'd been bullied by Mark Clarke.
The allegations are being investigated by the law firm Clifford Chance, which will report to the Conservative Party Board, of which Mr Semple is a member. This week, the BBC's Newsnight alleged that witnesses were threatening to boycott the inquiry if Mr Semple was going to be one of those judging its outcome.
Mr Semple said in a statement: "As a father myself, the wishes of Mr and Mrs Johnson are paramount to me, and after seeing their interview on BBC I have decided to recuse myself from the Board meeting to discuss the Clifford Chance report.
"As a Conservative volunteer for 20 years I want to establish the truth of what happened to Elliott. I am convinced the investigation will be fair and thorough and my decision [does not mean I accept] any suggestion that I would be less than impartial."
Party officials are hoping that all witnesses will now co-operate.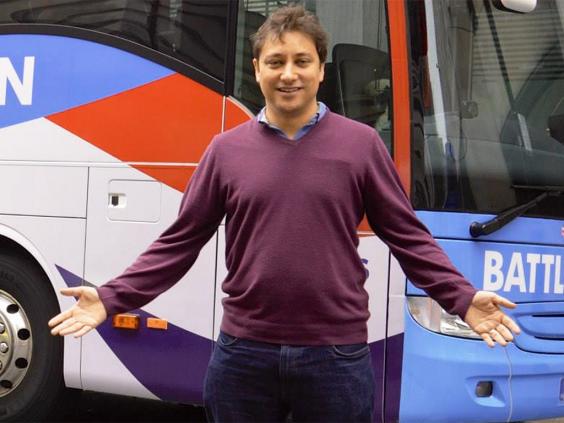 Did he clock it was Benn?
As Newsnight covered the civil war in Yemen on Wednesday, its presenter, Evan Davis, announced: "Earlier I spoke to Labour's shadow Foreign Secretary, Hilary Big Benn..."
He could equally well have been speaking to the shadow International Development Secretary, Diane Newton Abbott, or Labour's Deputy Leader, Tom Watson Next, or… no, enough, enough.
Nothing to report
There was a surreal moment in the Commons as the Foreign Office minister Tobias Ellwood was asked by "Big" Benn about a UN report into atrocities committed against civilians during the civil war in Yemen. "He has a copy of it, and so do I," the minister said. "However, it is the leaked report. It was received by the UN on Monday, but not given to us. We have not officially received the report…"
When MPs shouted that he had the report in his hand, Mr Ellwood retorted: "Yes, of course I've got it, but I have not received it or had time… I have not received it officially, and it is important to have a chance to digest it."
Beyond the pale for the 'Mail' 
The Daily Mail, normally supportive of the Tories, ran a furious editorial attacking the gloss George Osborne tried to put on the pathetic deal over Google's tax arrangements. "George Osborne's attempts at news management were reminiscent of Alastair Campbell at his most cynical," it thundered. George Osborne's chief spin doctor is James Chapman, who until very recently was political editor of the Daily Mail.
Reasons to be beerful…
David Cameron will be a guest at an annual banquet in Hamburg reckoned to be the oldest event of its kind in the world. The feast of St Matthias has been held in that city, on or around 24 February, every year since 1356, apart from an unexplained gap of about 200 years. St Matthias was the 13th apostle, co-opted after Judas Iscariot's suicide. He is the patron saint of alcoholics. So, no need to go easy on the booze.
Reuse content