The Church of England is investigating the reasons for the dramatic spread of food banks, and will examine the impact of benefits cuts on their use.
The move emerged as David Cameron was questioned in the Commons over the soaring numbers of families requesting emergency help from the banks.
The Independent reported this week that food bank use had more than tripled over the last year. Shrinking pay packets, as well as the benefits squeeze and the rising cost of basic groceries, have been cited as reasons for the increase.
About 80 per cent of churches are involved in food banks, either running them, or providing volunteers or donating food.
The Archbishop of Canterbury, the Most Rev Justin Welby, has signalled his concern about the proliferation of food banks.
He said the numbers would have been "unthinkable" 10 years ago. He said it was "a very sad fact that they're there, but also it's a great opportunity for the Church to demonstrate the love of Christ".
A Church of England spokeswoman said the investigation would be conducted with Oxfam and the Child Poverty Action Group. It would recommend ways of tackling the underlying causes of food poverty, she said.
At Prime Minister's Question Time Ed Miliband, the Labour leader, pointed to the growing reliance on food banks as evidence that Britain was suffering a "cost of living crisis".
Mr Cameron said the use of food banks rose tenfold during the last Government.
He said the best way to improve living standards was by continuing to pursue policies to boost employment, expand the economy, keep interest rates low and cut taxes.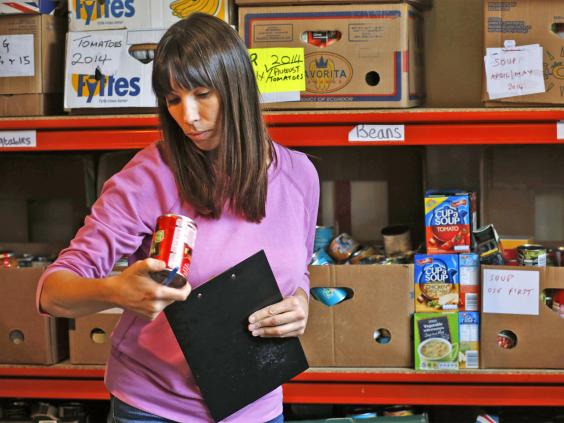 Reuse content