The measures announced in the Chancellor's Autumn Statement will slightly slow overall housebuilding, the Government's spending watchdog has said.
The Office for Budget Responsibility said some policies in the spending statement would increase housebuilding but that others would reduce it further still, with the overall effect being a 0.2 per cent fall in residential investment growth.
The official calculation means the latest Government policy is slowing progress towards its housebuilding target of a million homes by 2020, which the latest housebuilding figures suggested it was not yet on course to hit.
The stagnant forecast jars the Chancellor's claim that the Autumn Statement package represented "a step-change in our ambition to increase the supply of homes for sale and for rent, to deliver a housing market that works for everyone".
The two policies putting downward pressure on the housing supply were the announcement that housing associations would be allowed to spend grants on building homes for rent, and the scrapping of mandatory "Pay to Stay" measures that would increase rents for higher income council tenants. 
These two measures were otherwise welcomed by housing campaigners, but are together likely to cause a 13,000 fall in building by housing associations, the OBR said.
The OBR said the announced £1.4bn increase in grant funding for affordable housebuilding would partly offset the fall, as would the bringing forward of the disposal of public land – bringing the construction of 10,000 homes into the forecast period, though not necessarily increasing funding overall.
"The Autumn Statement includes a number of policies that are likely to affect housebuilding and residential investment," the OBR's report said.
"Dropping the requirement for housing associations to move to a shared ownership model and abandoning plans to force higher rents on some tenants will both reduce the cash inflows available for housebuilding. Partly offsetting that, additional grant funding and other smaller measures will increase cash inflows and boost housebuilding. 
"The net effect is to reduce cumulative housebuilding by housing associations by around 13,000 over the forecast period, with a boost next year becoming a drag by 2019-20. 
"The Government has also announced additional funding to bring forward the construction of homes on surplus public sector land. While it is unclear whether this measure will result in additional housebuilding in the long term, we expect it to bring around 10,000 units forward into the forecast period.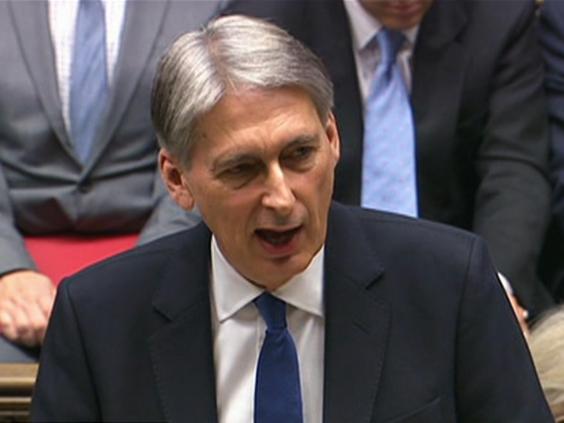 "Taken together with the effect on housing associations, the overall effect is small, reducing residential investment growth by an average of 0.2 percentage points a year."
John Healey, Labour's Shadow Housing Secretary, said ministers needed to "get Britain building again".
"These astonishing figures in the small-print of today's official Office for Budget Responsibility report show that the overall effect of the Autumn Statement housing changes will be 13,000 fewer affordable homes," he said.
In pictures: Tiny London flats to rent
In pictures: Tiny London flats to rent
1/6 London properties

A "cosy" flat in an upmarket area of west London is available to rent for a reasonable £520 a month, provided the tenant doesn't mind showering under the bed

2/6 London properties

Located on Castletown Road, the advertisement on Zoopla boasts: "A cosy, single studio located in the heart of London's fashionable and up-market area of West Kensington, this compact mezzanine includes not only a fully furnished living area including table, chair, wardrobe and chest of draws [sic] but also a personal shower and kitchenette complete with storage"

3/6 London properties

The property is recommended for "students, working professionals and those looking for a thriving London life at an affordable rate"

Rightmove

4/6 London properties

A studio flat for rent in Kember Street, north London was advertised for £737-a-month

Rightmove

5/6 London properties

The 'well-used' kitchen of a flat in Hoxton, which was on the market for £997 per month

Zoopla

6/6 London properties

For only £125 per week you could be the lucky owner of this single studio flat, complete with shower and kitchenette, located between Barons Court and West Kensington

Zoopla
"This blows a hole in the claims made by the Chancellor today. After we learnt last week that new affordable housebuilding has fallen to its lowest level in 24 years, Ministers must now urgently sort out this mess and get Britain building again after six years of failure."
The Department for Communities and Local Government said the Treasury was dealing with press enquiries regarding for the Autumn Statement. The Treasury has not yet responded to a request for comment.
Reuse content