Conservative ministers were accused on Sunday of carrying out a "cull" of women who head public bodies amid a growing controversy over the sacking of the chair of Ofsted, the schools inspectorate.
Labour claimed that the surprise dismissal of Baroness (Sally) Morgan, a Labour peer, was part of a pattern stemming from the Tories' "problem with women", which resulted in them being ousted and replaced by men.
The Opposition pointed out that Dame (Liz) Forgan was forced out as chairman of the Arts Council, where she was replaced by Sir Peter Bazalgette; Dame (Suzi) Leather was ousted at the Charity Commission to make way for William Shawcross; and Baroness (Kay) Andrews was replaced at English Heritage by Sir Laurie Magnus, an investment banker.
Michael Gove, the Education Secretary, did not deny reports that Lady Morgan could be replaced as chair of Ofsted by Theodore Agnew, a private-equity boss and former Conservative donor.
The move could prove damaging to the Tories among women voters. The party has  48 women MPs and 256 men, while Labour has 86 women and 169 men. Conservative MP Anne McIntosh was also de-selected on Friday.
Harriet Harman, Labour's deputy leader, said: "My concern is that what we have is a cull of senior, authoritative women and they are all being replaced by men. It is raining men in the Conservative Party." She told the BBC's Andrew Marr Show: "It is not a problem of attracting women. It is a problem… of not firing them and replacing them with men."
Mr Gove denied the Tories were anti-women. "We don't believe in tokenism. We believe in meritocracy," he said. He denied Lady Morgan's claim that Downing Street had ordered her sacking so that a Conservative could be installed at Ofsted. He insisted the decision was his alone because he wanted a "fresh face". But he praised Lady Morgan, saying she had done a "fantastic job" at Ofsted and hoping she might be appointed to another post.
In pictures: Michael Gove's most controversial policies

In pictures: Michael Gove's most controversial policies

1/5 Free Schools

Free schools, which operate independently from their local authority but receive state funding, continue to fuel controversy. Alongside the closure of a flagship free school amid quality of teaching concerns, critics have said that free schools are not being set up in areas where there is a demand for school places

2/5 GCSEs and A Levels Reform

In a move away from coursework, schoolchildren will no longer take AS levels but sit their A Level exams at the end of the two year course. For GCSE students meanwhile, only their first attempt at an examination will count towards a school's performance table after Mr Gove said that schools putting pupils forward early for their exams was a 'damaging trend'

Getty Images

3/5 Teachers' working conditions

At the heart of the ongoing dispute about pay and working conditions lies the policy of 'performance related pay', where teachers get paid more if they meet certain standards

4/5 Phonics Check

The Phonics Screening Test is a compulsory assessment for children in year one where children are asked to decode a mixture of real and made-up words. The government sees the test as a way for schools to spot slow readers, while teachers say that even the brightest fail it

5/5 Curriculum

Sweeping changes to the national curriculum are to be introduced in September 2014. Among the changes, multiplication tables will be at the centre of the curriculum for six- to seven-year-olds while history will be taught chronologically. Mr Gove says that he wants to have the 'sort of curriculum that children in other countries have, which are doing better than our own'

 
Sir David Bell, the ex-permanent secretary at the Department for Education and a former chief inspector of schools, said the row had shown "the importance of retaining, and being seen to retain, independent voices near the top – not simply 'yes men'."
In a blog post , Sir David said Mr Gove sees his opponents "as a mass of bureaucrats, unions and academics who eschew rigour for a left-wing, child-centred progressive agenda".
Lady Morgan's sacking, revealed exclusively by The Independent on Saturday, has provoked a split inside the Coalition. It has infuriated David Laws, the Liberal Democrat Schools Minister, who has enjoyed a good working relationship with Mr Gove.
Sir Malcolm Bruce, the Liberal Democrat deputy leader, said Mr Gove was "trying to politicise something that should be kept out of politics", adding that Mr Laws had not been consulted about Lady Morgan's dismissal. "There's a concern that Sally Morgan is going to be replaced with someone who is explicitly and ideologically a Tory to deliver inappropriate politics in what is after all an operational body of inspection," he said.
The controversy could overshadow Tory plans to designate this week their "education week", starting with a speech by Mr Gove today. Tory ministers are accusing their Liberal Democrat partners of exploiting the row for their own purposes.
A Downing Street source said: "We know what they are doing, trying to differentiate and show relevance. We are just getting on with running the country."
Tory man up: Next Ofsted boss?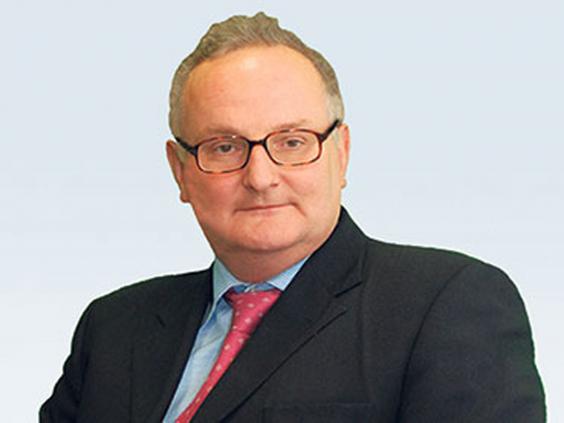 Theodore Agnew, who has been tipped as a possible successor to Baroness Morgan as chair of the schools inspectorate Ofsted, failed his 11-plus, but in Michael Gove's eyes may now look well-qualified for the Ofsted post.
He is already a familiar figure at the Department for Education. He joined its board after the 2010 general election and last year became chair of its Academies Board, with a brief to ensure rising standards in academy schools. His Inspiration Trust runs a total of seven academies and free schools in Norfolk.
The founder of Somerton Capital, he gave £144,000 to the Conservative Party between 2007 and 09. He also funded Policy Exchange, a think tank set up by Mr Gove in 2002.
Mr Agnew, whose cleaning firm cleaned brothels in Australia before he returned to Britain to run an outsourcing business, developed a passion for education because of his frustration with numeracy and literacy skills.
---
Watch shadow education secretary Tristam Hunt criticise Michael Gove's decision to replace Sally Morgan
Reuse content