David Cameron has suffered a further blow to his EU renegotiation hopes after Sweden's government announced it had reached a deal to prevent snap elections being held in the country.
The Swedish government, led by Prime Minister Stefan Löfven, is a coalition between the Social Democratic Party and the Green Party, and has indicated it is hostile to David Cameron's proposals to reform the EU.
The government's collapse would have given the country's centre-right opposition Moderate Party and insurgent eurosceptic party the Swedish Democrats an opportunity to make gains and could have led to a change in leadership.
The country's previous Moderate Party government, led by Fredrik Reinfeldt, was seen as a close European ally to Mr Cameron, who wants to renegotiate EU rules on migration but has had difficulty finding support in other EU countries.
The new Swedish coalition was elected in September but it almost immediately faced problems agreeing a common programme.
Snap elections were planned for next March on the assumption that a deal would not be reached, but they were called off this weekend after the impasse was broken through negotiation.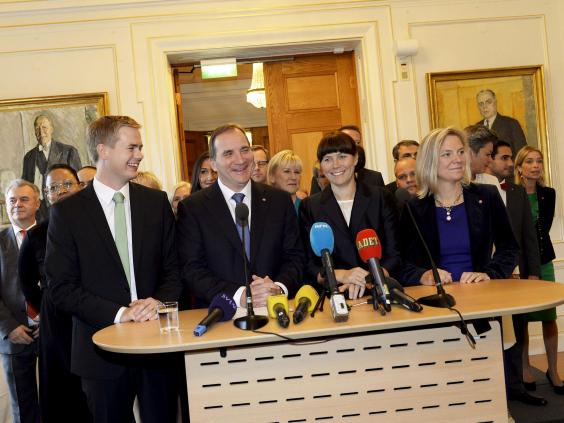 Last month Sweden's new prime minister suggested David Cameron's plans would undermine the European Union's internal market, according to a report in the Financial Times.
"It's not much of an internal market if we develop a market together and then one or two countries say we want to change this," Mr Löfven told the newspaper.
The Swedish Moderate Party government had previously sided with David Cameron on other EU issues. Last year George Osborne's Swedish counterpart Anders Borg said Britain "must be at the table" when it came to negotiations about the EU's future.
Mr Reinfeldt was also pictured this summer in a rowing boat with German chancellor Angela Merkel, Dutch prime minister Mark Rutte and Mr Cameron.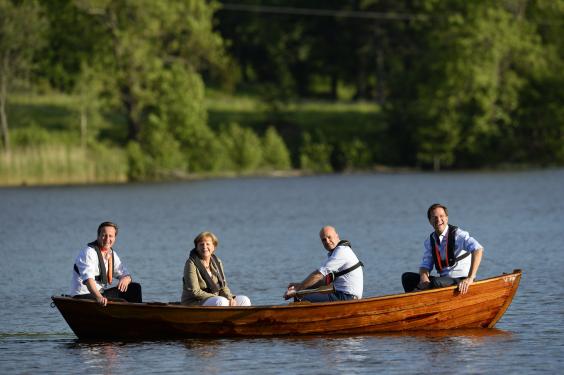 Sweden, like Britain, is not a member of the eurozone and the two countries have shared goals when it comes to safeguarding the interests of EU members outside the single currency.
The new prime minister today welcomed the deal to save his government and prevent new elections.
"Sweden has a tradition of solving difficult questions," Mr Lofven said after the deal was announced. "I am happy we have reached a deal that means that Sweden can be governed."
To deal involved the centre-right opposition parties abstaining on confidence votes in exchange for cooperation on the issues of pensions, defence and energy.
Reuse content