Boris Johnson has called on Conservative MPs to "get behind" Theresa May as speculation grows that he could be planning to challenge her for the party leadership. 
Leaked screenshots of WhatsApp messages sent by the Foreign Secretary to a Tory MP group chat show him telling the MPs to "calm down" following the general election result, ITV News reports.
The timing of the message, its media-friendly content, and its subsequent public release, however, led to speculation on social media that it was specifically written to be leaked. 
This has done little to quash speculation Mr Johnson is setting the scene for a potential leadership bid.
Mr Johnson's eight-point message added Tory MPs must "stop the narrative" that Labour leader Jeremy Corbyn "somehow won this thing" noting he "barely did better" than Gordon Brown in 2010.
Former Conservative chancellor George Osborne, now London Evening Standard editor, mocked Mr Johnson as he discussed the Sunday newspaper headlines on The Andrew Marr Show.
He told the BBC programme: "I've been reading stories about Boris Johnson running a leadership campaign for years. He's in a permanent leadership campaign so I'm not sure it qualifies as news."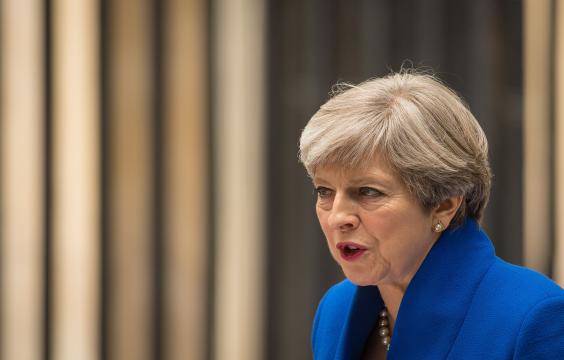 Sources close to the Foreign Secretary had earlier dismissed reports he was plotting a leadership bid as "complete bollocks" and suggested "someone is trying to make mischief".
In the messages obtained by ITV, Mr Johnson is said to have written: "Folks we need to calm down and get behind the Prime Minister.
General Election 2017: Big beasts who lost their seats
General Election 2017: Big beasts who lost their seats
1/7 Nick Clegg

Nick Clegg delivers a speech despite losing the Sheffield Hallam Seat

Darren O'Brien

2/7 Gavin Barwell

Getty

3/7 Angus Robertson

4/7 Nicola Blackwood

Nicola Blackwood said the UK spent much less than competitors such as Germany and the US

PA

5/7 Alex Salmond

Former First Minister Alex Salmond is standing for reelection in the constituency of Gordon, Scotland

PA

6/7 Rob Wilson

Rex Features

7/7 Ben Gummer

PA
"She won more votes than anyone since Margaret Thatcher. I can't remember us having anything like 43 per cent of the vote."
He also said the public "do not want another election" and labelled Mrs May a "woman of extraordinary qualities".
Additional reporting by PA
Reuse content