Boris Johnson should be fined to recover the hundreds of thousands of pounds he spent on a useless water cannon, Alex Salmond has suggested.
The Mayor of London last year purchased three second-hand German water cannons for the Metropolitan Police at a total cost of £218,000 – but cannot use them because of a decision by the Home Secretary announced today.
In a parliamentary debate on the matter the former Scottish First minister Mr Salmond suggested that Mr Johnson be subject to the power of "surcharge" – a power usually used against local councillors to recover misspent public money.
"Have I got this correct? Instead of engaging in the careful analysis as undertaken by the Home Secretary, the Mayor of London went charging ahead and bought three antiquated, expensive, dangerous and now totally redundant German made water cannon, aided and abetted by the prime minister," he said.
"Is that not the sort of behaviour that local councillors used to get surcharged for, and does the Home Secretary have any plans to use that power on her future rival for the Tory leadership?"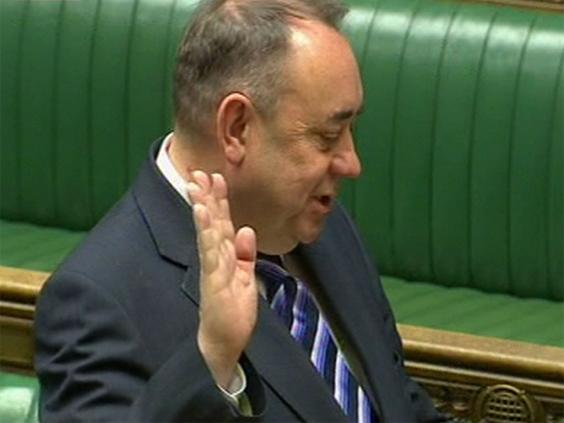 Theresa May said she was grateful for Ms Salmond's contribution to the debate and pointed out that policing was a devolved matter.
Labour's shadow home secretary Yvette Cooper also took a swipe at the Mayor, noting that "he didn't seem to have bought very good water cannons as they are at least 25 years old and need at least 67 repairs and alterations".
"Can I strongly welcome her comprehensive pouring of cold water on his cannon ambitions," she told Ms May.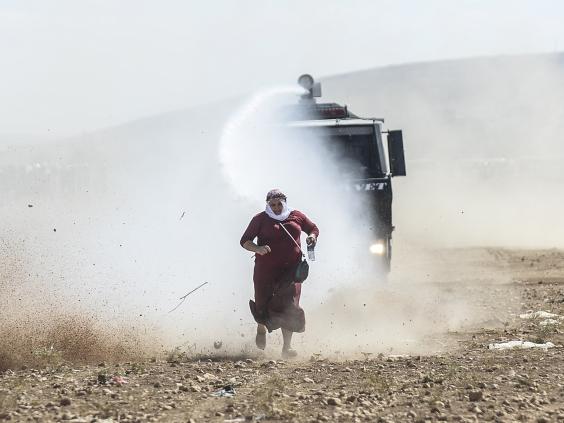 The Mayor of London defended his purchase, noting that their use was authorised in Northern Ireland and that he could not discern a "physiological difference" between the inhabitants of the Capital and the province.
At the time of purchase the Mayor claimed that the cannon would have cost over £2m for a comparable system and that the purchase represented a good deal.
Reuse content