The EU has too many rules and regulations, according to those who campaigned for a Brexit vote. "Outside the EU we wouldn't have all the EU regulations which cost our economy £600 million a week," Michael Gove claimed during the campaign.
Whether EU regulations are really that expensive is disputed, but there is no doubt that the volume of EU directives and rules is vast - and they all have legal force in the UK until the Brexit negotiations are complete. After the UK is out, it will be for Parliament to decide whether to keep them or scrap them.
Here 15 examples of EU laws or rules that govern our lives – some that a post-Brexit government may choose to abolish, and others that will probably remain.
Free movement of labour
Immigration may have been the biggest single reason that the country voted Brexit. EU membership denies the Government any control over the number or type of EU migrants who come to the UK seeking work. Leaders of the Brexit campaign have said they will introduce an Australian-style points system under which all migrants would be subject to the same rules, and could be selectively refused entry.  
But free movement of labour is a cherished EU rule, which applies even to Switzerland and Norway, which are not EU members but have free trade agreements with the EU. This issue could set Brexit supporters fighting among themselves, with Nigel Farage, who pushed immigration to the centre of the campaign on one side, and the Tory MEP Daniel Hannan, a libertarian Tory and supporter of free trade on the other. Hannan told the BBC: "Do not imagine that if we leave the EU that will mean zero immigration."
The right to be forgotten
In 2010, a Spanish citizen whose home had once been repossessed complained that it was a breach of his privacy that people could read about his old problem on Google. The case went to the EU court, who found in his favour and ruled that individuals have the right to demand that search links remove links with personal information about them, if that information is 'inaccurate, inadequate, irrelevant or excessive'. When Britain is out the EU, Google can, if they want to, apply to a British court for a ruling that in the UK there is no right to be forgotten.
Child benefit for migrant workers
EU citizens working in the UK can claim child benefit even if their children are not living in this country. That right is likely to be an early casualty of Brexit.
Working time directive
Under EU law, it is illegal to make an employee work for an average of more than 48 hours a week. John Major secured an opt-out for the UK from this directive in 1992, but six years later the Labour Government opted in. Working class voters who backed Brexit are unlikely to want to see this protection disappear, despite the cost to employers, which is said to be above £4 bn a year. However, Andrea Leadsom, a prominent Brexit campaigner, said during the campaign: "In the area of employment I wouldn't expect to see deregulation."
Temporary Agency Workers Directive
This aims to guarantee that those hired through employment agencies get the same pay and conditions as employees in the same business doing the same work. The overall cost to employers is only half that of the working time directive, and though free marketeers in the Brexit camp might think this is an unnecessary interference in the labour market, the comment from Ms Leadsom implies that the post-Brexit Government may not want to take the political risk of abolishing it.
Fishing
The Common Fisheries Policy gives European fishing fleets equal access to the waters of all EU state within 12 nautical miles of the coast, and imposes quotas to preserve fish stocks. Boris Johnson has described the quotas as "crazy." Brexit may turn out to be good news for the British fishing fleets, but at others' expence.
VAT on energy bills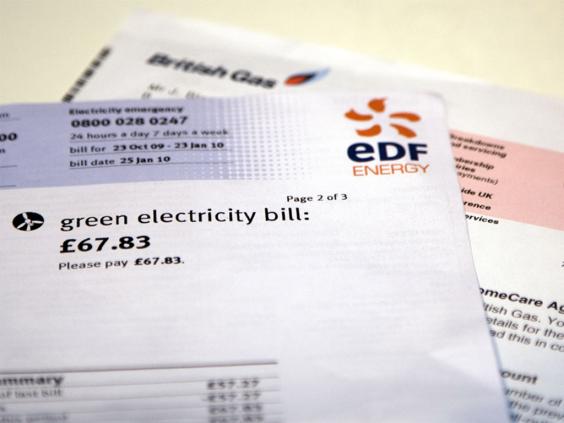 EU law lays down that the standard rate of VAT must be at least 15 per cent, and the reduced rate, which can only apply to certain specified goods and services, must be at least 5 per cent. It does not allow governments the freedom to decide that there should be no VAT on chosen items - hence that long argument over VAT on sanitary goods, dubbed the 'tampon tax', which was eventually scrapped. Outside the EU, the Government could remove VAT from gas and electricity bills, which would be socially progressive, because the people most affected would be those on the lowest incomes, but green activists may object that it is not 'green' because it might encourage people to use more electricity.
Renewables directive
Technically known as Directive 2009/28/EC, this is reckoned by the Open Europe think-tank to be the single most expensive piece of Brussels-imposed legislation. Steered through the Commons by Ed Miliband, when he was Energy Secretary, it sets targets for combatting climate change, such as achieving a 20 per cent share of energy from renewable sources by 2020, at a reputed cost of £4.7bn a year. Brexit campaigners tend to be sceptical about climate change, so a government dominated by Brexiteers may well see this as a useful way to save money. Green activists will disagree.
EU Climate and Energy Package
This is a set of rules that compel EU states to meet key targets including a 20 per cent cut in greenhouse gas emissions and a 20 per cent improvement in energy efficiency. Like the renewables directive, it is expensive.
Banking regulations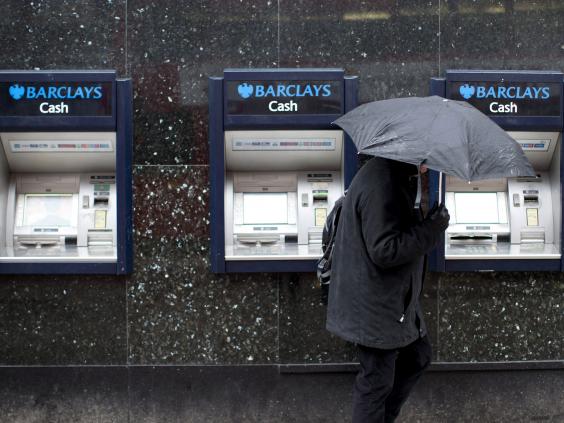 When EU states argued over how tightly to regulate the banks, the UK was usually on the side of light regulations with the Germans leading the other side. The Capital Requirements Directive IV is a compromise, but an expensive one for the UK economy. But there must be some doubt as to whether even a post-Brexit British Government would dare lift bank regulations after the experience of 2008.
Diabetic motorists
When David Cameron addressed the 2011 Conservative conference, he ridiculed the EU for involving itself in the question of whether people suffering from diabetes mellitus should be issued with driving licences. There is no blanket ban, but the updated directive 2006/126/EC says that diabetics who need regular insulin treatment should be issued with driving licences "only in very exceptional circumstances." After Brexit, road safety will be Parliament's responsibility.
6 ways Britain leaving the EU will affect you
6 ways Britain leaving the EU will affect you
1/6 More expensive foreign holidays

The first practical effect of a vote to Leave is that the pound will be worth less abroad, meaning foreign holidays will cost us more

nito100

2/6 No immediate change in immigration status

The Prime Minister will have to address other immediate concerns. He is likely to reassure nationals of other EU countries living in the UK that their status is unchanged. That is what the Leave campaign has said, so, even after the Brexit negotiations are complete, those who are already in the UK would be allowed to stay

Getty

3/6 Higher inflation

A lower pound means that imports would become more expensive. This is likely to mean the return of inflation – a phenomenon with which many of us are unfamiliar because prices have been stable for so long, rising at no more than about 2 per cent a year. The effect may probably not be particularly noticeable in the first few months. At first price rises would be confined to imported goods – food and clothes being the most obvious – but inflation has a tendency to spread and to gain its own momentum

AFP/Getty Images

4/6 Interest rates might rise

The trouble with inflation is that the Bank of England has a legal obligation to keep it as close to 2 per cent a year as possible. If a fall in the pound threatens to push prices up faster than this, the Bank will raise interest rates. This acts against inflation in three ways. First, it makes the pound more attractive, because deposits in pounds will earn higher interest. Second, it reduces demand by putting up the cost of borrowing, and especially by taking larger mortgage payments out of the economy. Third, it makes it more expensive for businesses to borrow to expand output

Getty

5/6 Did somebody say recession?

Mr Carney, the Treasury and a range of international economists have warned about this. Many Leave voters appear not to have believed them, or to think that they are exaggerating small, long-term effects. But there is no doubt that the Leave vote is a negative shock to the economy. This is because it changes expectations about the economy's future performance. Even though Britain is not actually be leaving the EU for at least two years, companies and investors will start to move money out of Britain, or to scale back plans for expansion, because they are less confident about what would happen after 2018

AFP/Getty Images

6/6 And we wouldn't even get our money back

All this will be happening while the Prime Minister, whoever he or she is, is negotiating the terms of our future access to the EU single market. In the meantime, our trade with the EU would be unaffected, except that companies elsewhere in the EU may be less interested in buying from us or selling to us, expecting tariff barriers to go up in two years' time. Whoever the Chancellor is, he or she may feel the need to bring in a new Budget

Getty Images
Clean water
The EU has strict rules about the cleanliness of drinking water, and of the water in which we bathe. In other words, for as long as we are in the EU, we are denied the right to drink filthy water or swim in sewage-polluted sea. Even Nigel Farage might agree that this is a right not worth reclaiming.
Bananas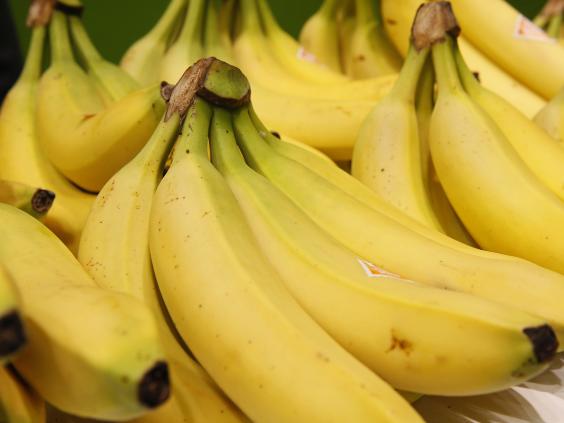 "It is absurd that we are told you cannot sell bananas in bunches of more than two or three bananas. You cannot sell bananas with abnormal curvature of the fingers," Boris Johnson declared during the campaign. He was plain wrong about bunches of bananas, but in 1993, the Commission did genuinely draw up Regulation 404/93 setting out "a new EC-wide banana import regime" which set out what, under EU rules, constituted a standard quality banana. It did not ban misshapen bananas, but it did categorise them as sub-standard. There is a 56 page EU document explaining the regulation, and setting the history of its introduction. This is a trifle absurd, but even outside the EU, British shoppers may resist having to pay the full price for bananas whose shape is not aesthetically pleasing.  
Vacuum Cleaners
In July 2013, the European Commission imposed a regulation setting new standards for efficient electricity use for vacuum cleaners. Leaving the EU means that Parliament can decide whether the British should have the right restored to buy inefficient vacuum cleaners that use lots of electricity.
Hair dryers, kettles, toasters
The EU is threatening to impose regulations on other household items on the same lines of those that apply to vacuum cleaners. Thursday's vote may have saved the British energy guzzling kettle.
Reuse content