Richard Branson's Virgin Group is to help bankroll a campaign set up in secret by Blairite former ministers and advisers to derail Brexit, The Independent can reveal.
An email seen by The Independent highlights the scale of backing the group has already secured. It shows the campaign has been months in the planning and claims "substantial progress" has already been made, including the identification of "an excellent potential CEO". The memo was written by Alan Milburn, who was one of Tony Blair's closest cabinet allies.
It reveals the group has heavy financial, political and corporate backing and is receiving advice and support from a host of high-level business and communications organisations.
High-profile MPs including former Deputy Prime Minister Nick Clegg and Labour MP Chuka Umunna are believed to have had contact with the group, as have celebrities such as Bob Geldof.
Freuds, a leading public relations agency that was founded by Matthew Freud, a close friend of both Mr Blair and David Cameron, is understood to have been commissioned to manage the strategy and marketing of the campaign.
The email says: "We have been beavering away over the last few months to get a Europe campaign up and running. I'm pleased to say that substantial progress has been made."
"I have met the Freuds team several times and we are making good progress.
"I have been in discussions with an excellent potential CEO to lead the campaign.
What experts have said about Brexit
What experts have said about Brexit
1/11 Chancellor of the Exchequer Philip Hammond

The Chancellor claims London can still be a world financial hub despite Brexit "One of Britain's great strengths is the ability to offer and aggregate all of the services the global financial services industry needs" "This has not changed as a result of the EU referendum and I will do everything I can to ensure the City of London retains its position as the world's leading international financial centre."

Reuters

2/11 Yanis Varoufakis

Greece's former finance minister compared the UK relations with the EU bloc with a well-known song by the Eagles: "You can check out any time you like, as the Hotel California song says, but you can't really leave. The proof is Theresa May has not even dared to trigger Article 50. It's like Harrison Ford going into Indiana Jones' castle and the path behind him fragmenting. You can get in, but getting out is not at all clear"

Getty Images

3/11 Michael O'Leary

Ryanair boss says UK will be 'screwed' by EU in Brexit trade deals: "I have no faith in the politicians in London going on about how 'the world will want to trade with us'. The world will want to screw you – that's what happens in trade talks," he said. "They have no interest in giving the UK a deal on trade"

Getty

4/11 Tim Martin

JD Wetherspoon's chairman has said claims that the UK would see serious economic consequences from a Brexit vote were "lurid" and wrong: "We were told it would be Armageddon from the OECD, from the IMF, David Cameron, the chancellor and President Obama who were predicting locusts in the fields and tidal waves in the North Sea"

PA

5/11 Mark Carney

Governor of Bank of England is 'serene' about Bank of England's Brexit stance: "I am absolutely serene about the … judgments made both by the MPC and the FPC"

Reuters

6/11 Christine Lagarde

IMF chief urges quick Brexit to reduce economic uncertainty: "We want to see clarity sooner rather than later because we think that a lack of clarity feeds uncertainty, which itself undermines investment appetites and decision making"

Getty Images

7/11 Inga Beale

Lloyd's chief executive says Brexit is a major issue: "Clearly the UK's referendum on its EU membership is a major issue for us to deal with and we are now focusing our attention on having in place the plans that will ensure Lloyd's continues trading across Europe"

EPA

8/11 Colm Kelleher

President of US bank Morgan Stanley says City of London 'will suffer' as result of the EU referendum: "I do believe, and I said prior to the referendum, that the City of London will suffer as result of Brexit. The issue is how much"

9/11 Richard Branson

Virgin founder believes we've lost a THIRD of our value because of Brexit and cancelled a deal worth 3,000 jobs: We're not any worse than anybody else, but I suspect we've lost a third of our value which is dreadful for people in the workplace.' He continued: "We were about to do a very big deal, we cancelled that deal, that would have involved 3,000 jobs, and that's happening all over the country"

Getty Images

10/11 Barack Obama

US President believes Britain was wrong to vote to leave the EU: "It is absolutely true that I believed pre-Brexit vote and continue to believe post-Brexit vote that the world benefited enormously from the United Kingdom's participation in the EU. We are fully supportive of a process that is as little disruptive as possible so that people around the world can continue to benefit from economic growth"

Getty Images

11/11 Kristin Forbes

American economist and an external member of the Monetary Policy Committee of the Bank of England argues that the economy had been "less stormy than many expected" following the shock referendum result: "For now…the economy is experiencing some chop, but no tsunami. The adverse winds could quickly pick up – and merit a stronger policy response. But recently they have shifted to a more favourable direction"

Getty
"Virgin … are keen to help ... Since we last spoke [they] have offered a further £25k, plus bigger office space, help with legal advice and a possible secondment.
"I have held discussions with Stronger In, Chuka Umunna, a new organisation called Common Ground, Bob Geldof and a number of senior politicians across the party spectrum." Mr Milburn declined to comment.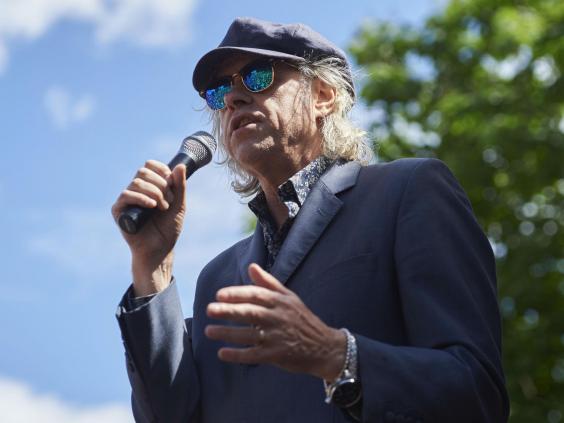 Backers of the new group hope that public support for a rethink will grow if the economy deteriorates and the EU negotiations point to a bad deal for Britain.
The Independent understands that £1m in funding has already been pledged to the campaign, which could eventually focus on securing a second referendum on the exit terms that emerge after two years of UK-EU negotiations due to start next year.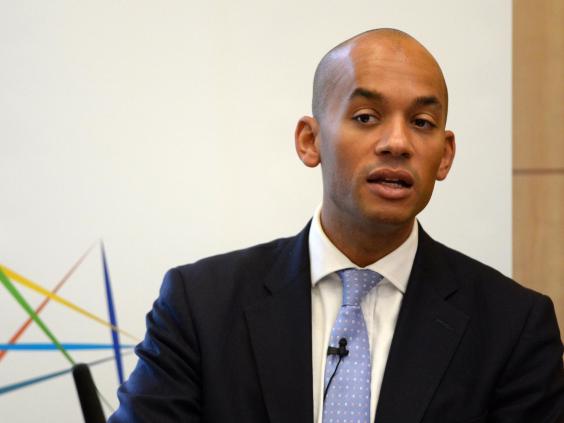 One source involved in the campaign said: "A number of people from across the political spectrum, business community and voluntary sector have been talking about what can be done about the Brexit mess. Discussions continue."
The group also includes two other New Labour cabinet ministers, John Hutton and Douglas Alexander, as well as three Downing Street advisers to Mr Blair – Sally Morgan, Peter Hyman and Kate Garvey. It is backed by Sir Clive Cowdery, an insurance millionaire who founded and now funds the Resolution Foundation think tank.
Also involved in the cross-party campaign are Stephen Dorrell, a former Conservative Health Secretary who was an MP for 36 years before he stepped down last year, and Labour MP and former minister David Lammy, who is working closely with anti-Brexit MPs and peers.
The group is understood to have held several meetings in recent months, although one source said progress so far had been slow.  
According to the email, Virgin, the company founded and run by Sir Richard Branson, has pledged at least £25,000 towards the costs of the campaign. Other businessman, financial investors and campaign specialists are also involved.
One source said the aim of the campaign, which will launch formally in the new year, is to secure a second referendum on Brexit. The group is likely to work alongside Open Britain, the successor to the Stronger In official Remain campaign in the referendum, which now aims to ensure a soft Brexit in which Britain would remain in the European single market.
Despite the role played by several close Blair allies, the former Prime Minister is not directly involved in the new organisation. It is not linked to a not-for-profit institute Mr Blair plans to launch in the new year as he tries to return to domestic politics in order to influence the Brexit debate. He has argued that the public should be given a chance to change their mind on leaving the EU once the Brexit terms become known, possibly in a second referendum.
Pro-Brexit campaigners welcomed the involvement of Mr Blair, because they claim he is seen as "toxic" by many voters, and suggested it would undermine anti-Brexit efforts.
The apparent attempts to slow down the process of Britain leaving the EU comes after polls suggested some former Leave supporters had changed their mind and would now back a vote for Britain to remain in the EU. A BMG Research survey earlier this month found a small majority (51 per cent) backed Britain staying in the EU while 49 per cent still support Brexit.
A Virgin spokesperson said: "Since the EU referendum, Virgin has not made any payments to any Brexit campaign or organisation. It is well known that Richard supported the Remain campaign before the referendum, and as a result people involved in all sides of the debate are interested in Virgin's views on Brexit and its impact on business. Virgin is interested in engaging with different organisations to understand the impact Brexit will have on the UK."
Mr Umunna decided not to join the new campaign. Instead he set up Vote Leave Watch, a grassroots campaign to hold Brexit supporters to account for the claims they made in the referendum. He does not support a second referendum.