The Government is planning to fast-track the creation of a British Bill of Rights, aiming to get the hotly contested legislation on to the statute books by next summer. 
MPs thought the Lord Chancellor, Michael Gove, would delay the Bill, which would scrap the 1998 Human Rights Act (HRA), until later this Parliament, because it warranted only 12 words in the Queen's Speech in May. A Bill of Rights was a manifesto pledge, but is opposed by civil liberties groups that think it will restrict freedoms guaranteed under the European Convention on Human Rights (ECHR). 
The HRA incorporated the ECHR in British law. Many, predominantly Conservatives, believe the HRA has been misinterpreted, so that decisions in the European Court of Human Rights in Strasbourg could be regarded as taking precedence over the UK's Supreme Court. For example, the UK bans prisoners from voting, which Strasbourg says contravenes the ECHR. 
A 12-week public consultation on the Bill of Rights will start in November or December. It will be worded to make clear that the UK will not pull out of the ECHR, as some critics have feared, and will even mirror much of its language in an effort to calm opposition. 
A Bill will then go straight to the House of Commons without a Green or White Paper, which are typically introduced before legislative scrutiny. This is unusual but not unique; officials believe the consultation will ensure it has been properly examined prior to going before Parliament. 
Many ministers want the Bill to be law before the EU in/out referendum, which is expected to be in 2017 rather than next year. Although the ECHR is separate from Britain's EU membership, the two issues are often linked in the minds of the public and some Eurosceptics. Ministers think it would be better to settle the issue before the referendum campaigns get going. 
A cabinet minister told The Independent on Sunday that the summer timescale was "aspirational", because the Bill could be "really clogged up in the House of Lords" and predicted it was more likely to be law by the end of next year. The upper chamber has some seasoned lawyers, many of whom fear the consequences of scrapping the HRA, and the Tories do not command a majority in the Lords. 
Mr Gove is understood to be visiting Scotland before the consultation is published, when he will try to convince the Scottish government to back the Bill of Rights. He will also need the support of Wales and Northern Ireland. The Bill will need to be carried over to the next Queen's Speech, expected in May, if it is to become law before MPs leave for summer recess in July. 
UK news in pictures
UK news in pictures
1/30 17 August 2016

Children enjoy the cold water of a fountain in London during a hot and sunny day as temperatures rose up to 25 Celsius (77F)

AP

2/30 16 August 2016

AFP/Getty Images

3/30 15 August 2016

A supporter of Jeremy Corbyn holds up a placard at a Black, Asian and minority ethnic (BAME) rally in north London, organised by 'Jeremy for Labour', a group supporting Corbyn's re-election as Party leader

AFP/Getty Images

4/30 15 August 2016

ritish opposition Labour Party leadership contender Owen Smith delivers a speech on the National Health Service at The University of Salford in Salford, north west England, on August 15, 2016. The result of the contest between encumbent leader Jeremy Corbyn and Owen Smith for leadership of the Labour Party is set to be announced at a special conference on September 24

AFP/Getty Images

5/30 14 August 2016

Historical reenactors take part in the 'Lytham 1940s Wartime Festival' in Lytham St Annes. The two-day festival features displays, exhibitions, musical entertainment and live-action reenactment of life during the Second World War

AFP/Getty Images

6/30 13 August 2016

People throw brightly coloured powder at the Holi Festival of Colours at Wembley Park in London

Getty Images

7/30 12 August 2016

People relax on boats on the Serpentine lake in London. Temperatures in London have reached 27 degrees centigrade with pleasant weather also expected over the weekend

Getty Images

8/30 11 August 2016

Munduruku tribesman General Chief Arnaldo Kaba Munduruku (C), from the Tapajos Basin in the Amazon rainforest, is joined by Greenpeace activists, some of whom are dressed in monkey costumes, as he speaks to the media outside the Siemens' UK headquarters in Camberley. Greenpeace activists join two members of the Amazonian Munduruku tribe at German engineering company Siemens' UK headquarters to protest the building of mega dams in the Brazilian Amazon and to demand a meeting with senior management at the company

Getty Images

9/30 10 August 2016

Baby gorilla Afia interacts with her keeper Joanne Rudd on 'Gorilla Island' at Bristol Zoo. The hand reared Western lowland gorilla who was born at the zoo by emergency C-section on February 12 is taken out onto the island daily to help build her confidence and awareness of what will eventually become her new home. Although Afia's mother Kera, still isn't aware that Afia is hers it is hoped that the young gorilla who is enjoying a varied diet of sweet potato, leafy lettuce and pellets, will continue to get to know her family under the watchful eyes of her dedicated keepers

Getty Images

10/30 9 August 2016

A surfer catches a wave as the sun sets at Fistral Beach in Newquay in Cornwall. The Cornish seaside town will play host to the annual Boardmasters festival. Since 1981, the Boardmasters surfing competition has been held in Newquay and is now part of a larger five-day surf, skate and music festival becoming an integral part of the continually popular British surf scene growing from humble beginnings, to one of the biggest events on the British surfing calendar

Getty Images

11/30 24 July 2016

Newly appointed as manager of the England football team, Sam Allardyce poses for a photograph with an England scarf

Martin Rickett/PA Wire

12/30 23 July 2016

British Chancellor of the Exchequer Philip Hammond (R), and British Parliamentary Under Secretary of State for Transport and Minister for Aviation, Lord Tariq Ahmad (L), listen to London City Airport CEO Declan Collier, as they pass a British Airways aircraft during a tour of the airport in east London on July 27, 2016. The British government hailed a £344 million investment to expand London City Airport on Wednesday as evidence Britain was "open for business" despite its Brexit vote

STEFAN ROUSSEAU/AFP/Getty Images

13/30 22 July 2016

Labour leadership candidate Owen Smith speaks at a rally in London

REUTERS/Neil Hall

14/30 21 July 2016

Police close a road close to RAF Marham in Norfolk, after a serviceman was threatened with a knife near to the base

Chris Radburn/PA Wire

15/30 20 July 2016

Tour de France winner Chris Froome celebrates on the podium after the twenty-first and last stage of the Tour de France cycling race in Paris, France

AP Photo/Christophe Ena

16/30 19 July 2016

Merlin Entertainment's Talking Donkeys are put through their paces in preparation for three days of children's donkey rides, celebrating the start of the summer holidays in London

Mikael Buck

17/30 18 July 2016

David Barber, The Queen's Swan Marker, holds a cygnet, or young swan, during Swan Upping, the annual census of the swan population on the River Thames, in a week long exercise where unmarked mute swans are now counted - rather than eaten - in a tradition exercised by the British Crown for nearly 900 years, at Sunbury

REUTERS

18/30 18 July 2016

A 'Vote LEAVE' battle bus is re-branded outside the Houses of Parliament in Westminster by the environmental campaign group Greenpeace. The bus which was used during the European Union referendum campaign and had the statement "We send the EU £350 million a week let's fund our NHS instead" along the side was covered with thousands of questions for the new Prime Minister Theresa May and her government about what a 'Brexit' might mean for the environment

Getty Images

19/30 17 July 2016

US director Steven Spielberg poses as he arrives to attend the UK premiere of the film "The BFG" in Leicester Square

AFP/Getty Images

20/30 16 July 2016

A Raticate, a character from Pokemon Go, a mobile game that has become a global phenomenon, in front of the gates of Downing Street in London

Getty Images

21/30 16 July 2016

London landmark, The London Eye is illuminated in blue, white and red lights, resembling the colours of the French flag, as Britons express their solidarity following the deadly attack in the southern French city of Nice A gunman smashed a truck into a crowd of revellers celebrating Bastille Day in the French Riviera city of Nice, killing at least 84 people in what President Francois Hollande on Friday called a "terrorist" attack. / AFP / CHRIS J RATCLIFFE (Photo credit should read CHRIS J RATCLIFFE/AFP/Getty Images)

AFP/Getty Images

22/30 15 July 2016

Armed police outside the French Embassy in London, following the death of at least 84 people, including several children, after a terrorist drove a truck through crowds celebrating Bastille Day in Nice

PA

23/30 14 July 2016

Foreign Secretary Boris Johnson addresses staff inside the Foreign Office in London

PA

24/30 13 July 2016

New British Prime Minister Theresa May speaks to the media outside her official residence 10 Downing Street in London

AP

25/30 13 July 2016

David Cameron makes a speech outside 10 Downing Street in London, before leaving for Buckingham Palace for an audience with Queen Elizabeth II to formally resign as Prime Minister

PA

26/30 12 July 2016

Former Queen guitarist and campaigner Brian May poses with people dressed as Badgers during a photocall in London. The event was organised to 'urge' the government to abandon their planned Badger Cull which is to be rolled out in the Autumn

Getty Images

27/30 11 July 2016

Britain's new Conservative Party leader Theresa May speaks to members of the media at The St Stephen's entrance to the Palace of Westminster in London. Theresa May will become the prime minister who leads Britain's into Brexit talks after her only rival in the race to succeed David Cameron pulled out unexpectedly. May was left as the only contender standing after the withdrawal from the leadership race of Andrea Leadsom, who faced criticism for suggesting she was more qualified to be premier because she had children

AFP/Getty

28/30 11 July 2016

Stay Puft Marshmallow Man is seen on the concourse at Waterloo Station in London. Ghostbusters take over Waterloo Station as Stay Puft Marshmallow Man smashes through the concourse during the morning rush-hour

Getty Images for Sony Pictures

29/30 10 July 2016

Demonstrators from the Black Lives Matter movement march through central London, during a demonstration against the killing of black men by police in the US

AFP/Getty Images

30/30 10 July 2016

Members of the British Royal Air Force Aerobatic Team, the Red Arrows, perform ahead of the British Formula One Grand Prix at Silverstone motor racing circuit in Silverstone

AFP/Getty Images
Martin Howe QC, who has previously worked on plans to scrap the HRA, said: "If the new Bill of Rights is written incorporating the language of the ECHR, it should be enough to placate sensible people, but I very much doubt it will be enough to placate what has become a human rights industry. They treat the HRA as a sacred text." 
Mr Howe added that a provision stating the UK "must take into account" decisions in Strasbourg has been misinterpreted. "[This] was intended to leave our courts free to depart from Strasbourg decisions if our courts disagreed with them. But it has been interpreted by two decisions in the House of Lords to mean that if Strasbourg has clear and consistent jurisprudence, our courts must follow Strasbourg decisions. 
I very much doubt it will be enough to placate what has become a human rights industry. They treat the HRA as a sacred text
"This is problematic in areas where Strasbourg has gone off the rails, such as prisoner voting. Most of the rights in the ECHR map on to rights that are already in our law. There are important areas, such as asylum and freedom of the press, where interpretation needs reform. There's nothing wrong with the convention; it's the interpretation by Strasbourg which is the problem." 
Opponents seized on what they view as a lack of pre-legislative scrutiny which Tim Farron, the Liberal Democrat leader, said would "make a mockery of Parliament but more importantly the British people". He added: "Fundamental British rights should not be treated in this haphazard way. Generations before us died for them."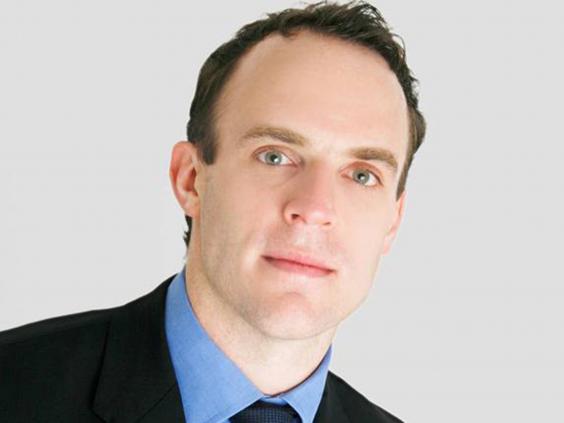 The leading human rights barrister Geoffrey Robertson QC said it would be an "outrage" if MPs "rushed through a new bill". He said: "To sacrifice our liberties to the exigencies of internal Conservative Party politics would be a terrible legacy for David Cameron." 
A Ministry of Justice spokesman said: "This is pure speculation. This Government was elected with a mandate to reform and modernise the UK human rights framework."
Behind the bill
The Council of Europe was founded in 1949 as a force for democracy and the rule of law in post-war Europe. It is based in Strasbourg. 
The UK was among its first of 47 members and is not part of the European Union. In 1950, the council drafted the European Convention on Human Rights. 
This established the European Court of Human Rights, also based in Strasbourg. In 1997, it was Labour policy to incorporate the ECHR in British law so that people did not have to go to Strasbourg to enforce their human rights. The HRA was passed the following year. However, Conservatives and others grew concerned that a series of judgments suggested that Strasbourg trumped the UK courts on human rights decisions. 
Dominic Raab, a civil libertarian MP, was promoted to government after the election to develop a British Bill of Rights to replace the HRA. The Bill is expected to include many of the rights found in the ECHR, such as prohibiting torture, but ensure British courts have seniority over Strasbourg. 
Reuse content