Broadcasters called David Cameron's bluff today over leaders' debates during the election campaign when they put forward a revised format which would include the Greens, the SNP and Plaid Cymru.
The Prime Minister has been accused of trying to torpedo the televised clashes after he refused to go head-to-head with Ukip's Nigel Farage unless the Greens' leader Natalie Bennett was included.
The BBC and ITV News have now proposed two seven-way clashes in which the leaders of the Greens, SNP and Plaid Cymru would share the stage with their Tory, Labour, Liberal Democrat and Ukip counterparts.
A third debate, staged by Channel 4 and Sky News, would feature Mr Cameron and the Labour leader Ed Miliband.
Tony Hall, the BBC's director-general, told the Radio Times it made "absolute sense" to include smaller parties in the debates.
The intervention will put pressure on Mr Cameron to accept the proposal for fear of fresh accusations he is "running scared" of scrutiny.
Mr Miliband has said he would accept any invitation to debate, but the presence of three left-leaning leaders on the panel will give his advisers pause for thought.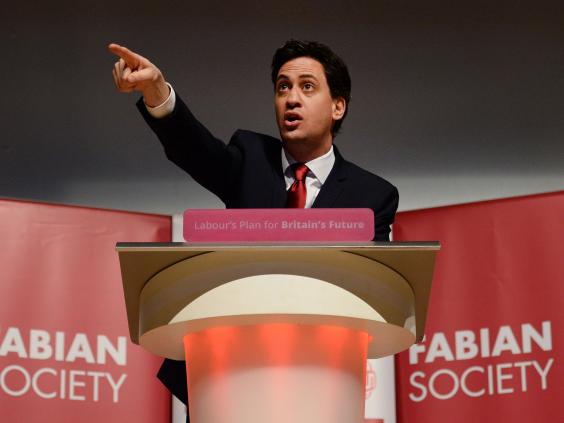 Under the original proposals Mr Cameron and Mr Miliband would have faced each other in one debate. They would have been joined by Nick Clegg in another and Mr Farage would have been included in a four-way clash in a third debate.
Mr Cameron has argued that the Greens are an equally valid minor party to Ukip and should be in the line-up.
The Tories also claim Mr Miliband is nervous of the Greens' participation as the party is winning support from disaffected Labour voters.
A senior Tory source refused to be drawn on whether the proposed new format would secure the Prime Minister's involvement. He said: "Further discussions are planned and we will obviously look at any new proposals presented by broadcasters."
The changes showed Mr Cameron was right to raise concerns about the original format suggested by broadcasters, he added.
There was no immediate Labour response to the new proposals, which appear partly designed to head off legal challenges by the Greens and nationalist parties over their threatened exclusion.
The revised plan was welcomed by Ms Bennett, the Greens' leader in England and Wales, who described it as an "acknowledgment we are in multiparty politics in Britain, the politics of 2015".
But the proposals ran into fire from the Democratic Unionist Party, which has eight MPs, more than four of the parties being offered a podium place.
Ukip's confusing policies
Ukip's confusing policies
1/6 Deport migrants

Ukip MP Mark Reckless suggested he would deport existing EU migrants, a policy Nigel Farage rejected out of hand.

Reuters

2/6 US-style NHS

Farage was caught on film in 2012 saying healthcare headed towards insurance-based system, though he has since said he would keep it free at the point of use.

Universal Images

3/6 Handbag tax

Ukip Economy spokesman Patrick O'Flynn said he would introduce a tax on high-price items like shoes, Nigel Farage disowned this idea.

4/6 Same-sex couple adoption

Ukip candidate Winston McKenzie likened adoption by same-sex couples to "child abuse", but the party rejects that view.

PA

5/6 Gay marriage?

In early 2014 Ukip released a statement saying it would review its gay marriage policy, but later said that was an error.

AFP/Getty Image

6/6 Sex education u-turn

Nigel Farage told Leaders Live that he backed sex education for under-11s but later admitted that is not Ukip policy.

Getty
Its deputy leader, Nigel Dodds, said: "It is ludicrous to exclude us when parties with fewer seats and fewer votes are being included."
There was also a protest from the former Labour MP George Galloway, who now represents the Respect Party in the Commons. He tweeted: "Leaders Debates; Oi...What about me?"
Meanwhile the Liberal Democrats insisted they should be included in all three proposed debates.
"We have always been clear that as a party of government, we must be able to defend our record in all the TV debates," a spokesman said.
In a joint statement, the broadcasters said they remained committed to staging the head-to-heads.
"The debates played an important role in informing millions of our viewers in 2010 and we will continue to work with all the parties to ensure that they happen again in 2015," they said.
Mr Hall told the Radio Times: "It seems to me to make absolute sense to have the involvement of the Scottish National Party, Plaid Cymru, the Greens and UKIP.
"This time round the debates are going to be more important to democracy than last time round. I don't know anyone who can call this election, therefore the notion of hearing those who are competing for your vote being tested and testing one another, is much more important than last time round."
Reuse content