Tax on new vehicles is to be overhauled by removing exemptions for greener cars and hiking up charges for more expensive saloons and SUVs, with the proceeds being ploughed into a dedicated road-building fund.
In a move that signals the end to system designed to encourage lower carbon motoring, George Osborne said the current system of discounting or waiving vehicle excise duty (VED) for greener vehicles "isn't sustainable and it isn't fair", as he explained that by 2017 over three-quarters of new cars would be certified as low-emissions vehicles and therefore not liable for VED.

According to Treasury officials the current system will create a funding gap of around £1.2bn by 2020. It is this shortfall that has prompted the shake-up and the return to a more direct "road tax" system for the first time since 1937.
Under the new scheme, announced on 8 July, VED will be split into three bands; zero emissions, standard and premium. Most new cars will pay the "standard" rate of £140, except in the first year of ownership when tax will continue be linked to C02 emissions.
What does five more years of the Tories mean for Britain?
What does five more years of the Tories mean for Britain?
1/8 Welfare payments will be slashed

One of the most controversial parts of the Conservative manifesto was to cut benefits for the working age poor by £12 bn over the next three years. But during the campaign they only said where £2 bn of these savings would come from. That leaves £10 bn still to find. Some experts think the only way they can close that gap is by means testing child benefit – with millions of families losing out

Getty

2/8 There will be tax cuts for those in work and those who die

The Tories will increase the threshold at which the 40p rate of tax becomes payable to £50,000 by 2020. They haven't said so but it is also likely that at some point in the next five years they will abolish that 45p rate of tax altogether for the highest earners. They also want to increase the effective inheritance tax threshold for married couples and civil partners to £1m

Getty

3/8 There will be an in/out EU referendum in 2017

The next two years are going to be dominated by the prospect of a referendum on Britain's membership of the EU. First off David Cameron has the daunting task of negotiating a deal with other EU leaders an acceptable deal that he can sell to his party so he can go into the referendum campaigning for a 'yes' vote. This may be unachievable and it is possible that the Tories may end up arguing to leave. Opinion polls show Britain is divided on EU membership, one poll this year showed 51% said they would opt to leave compared to 49% who would vote to stay in

Getty

4/8 There will be more privatisation of the NHS

Having won the election the Tories now have a mandate to go further and faster reforming the NHS. In order to make cost savings there is likely to be greater private involvement in running services, while some smaller hospitals may lose services they currently provide like A&E and maternity units

Getty

5/8 There will be many more free schools – and traditional state schools will become a thing of the past

The Tories plans to create 500 new free schools and make 3,000 state schools become academies. They will also carry on reforming the Department of Education and remove more powers from local authorities over how schools are run

Getty

6/8 On shore wind farms will be a thing of the past and fracking will be the future

Government spending on renewable energy is under real threat now the Lib Dems are no longer in power with the Tories. Subsidies are likely to be slashed for off-shore wind farm and other green energy supplies. Meanwhile there will be generous tax break for fracking as ministers try and incentivise the industry to drill for onshore oil and gas

Getty

7/8 There maybe more free childcare – but not necessarily

In the campaign the Tories pledged to double the amount of free early education for three- and four-year-olds from 15 hours a week to 30. The extra hours would only be offered to working families where parents are employed for at least eight hours a week. However they have not said where the money will come from to fund the pledge

Getty

8/8 Workers' rights could be reduced

The Tories want to slash business regulation, merge regulator and cut costs. The Lib Dems stopped them from reducing the employment rights of workers in power – but these are now under threat

Getty
The scheme will come into effect in 2017, after Mr Osborne told parliament the current VED scheme was unfair. He said "If you can only afford an old second car you have to pay more tax… only a Labour government could have designed something so regressive."
The most expensive and polluting "premium" cars, including luxury saloons and off-roaders costing more than £40,000, will pay more with a £310 supplement for the first five years of ownership.
"Zero emission" electric cars will continue to pay no road tax; however it will be buyers of new low-emissions vehicles, such as hybrids of smaller engined cars, who will be hardest hit by the reforms as they move up the "standard" VED band after a year of ownership. Currently owners of many low-emission vehicles pay no or very little VED.
Existing cars won't be affected by the reforms, which will also extend the deadline for the first MOT of new cars and motorbikes from three years to four years.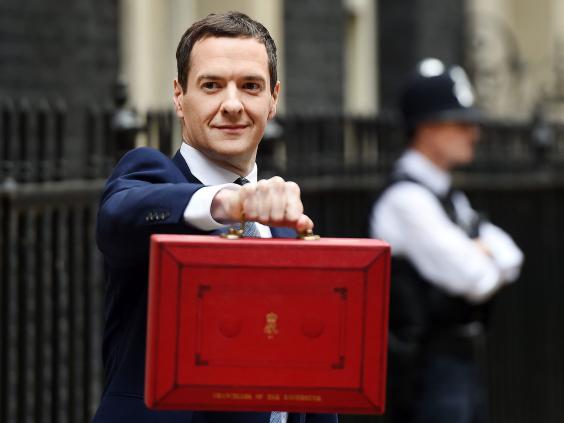 Mr Osborne also said he would continue to freeze fuel duty this year, and in a move that has already drawn fire from cycling and environmental groups, the chancellor has promised to return the VED system "to the use for which it was originally intended", by creating a dedicated new road fund, which will be introduced in 2020.
He said: "Every single penny will go into the sustained investment our roads so badly need. Tax paid on people's cars will be spent on the roads they drive on."
Friends of the Earth senior economics campaigner David Powell said: "Money raised from taxing cars shouldn't be spent on yet more roads, which will simply encourage more traffic. The Chancellor should boost public transport instead, and make our cities better for walking and cycling to help stop air pollution claiming lives."
Motoring groups, including the RAC and AA, broadly welcomed the moves, but said the "devil will be in the detail" of the VED plans, amid suggestions the changed would discourage new car buyers from consider emissions when choosing a car.
RAC chief engineer David Bizley said: "A big question mark remains however over how the new changes will affect people's inclination to buy low carbon dioxide emitting, fuel efficient vehicles."
Reuse content