The Liberal Left should stop feeling guilty about flying the flag of St George and have no qualms about celebrating Englishness, one of Ed Miliband's closest advisers said on Sunday.
Jon Cruddas, who is heading the Labour leader's policy review, said English people should learn from the Irish who will mark St Patrick's Day on Monday with parades and parties around the world.
His call came after a survey for the think-tank British Future found that more than three-quarters of the public (76 per cent) wanted St George's Day to be celebrated with as much enthusiasm as St Patrick's Day.
Mr Cruddas said: "As someone with both English and Irish roots I find it odd that we celebrate St Patrick more than St George in this country.
"There's certainly no harm in everyone enjoying a pint of Guinness on the 17 March but why aren't the pubs just as full on 23 April?
"There's a bit of fear on the liberal left that waving the St George's flag might make you look like a supporter of the English Defence League. Well it will if they're the only ones doing it."
British Future last night called for England's pubs and local authorities, many of whom will be hosting celebrations of St Patrick's Day, to get behind St George's Day and give it the same prominence.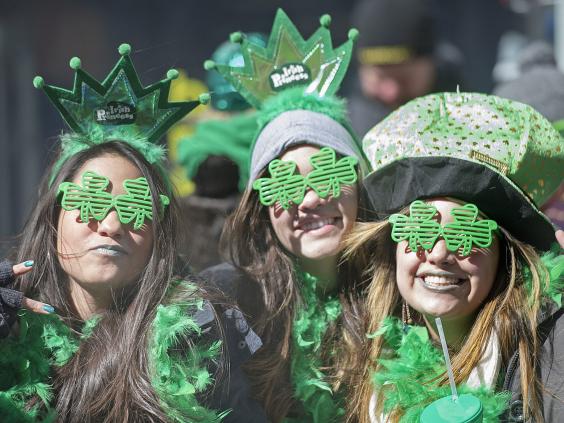 Its director, Sunder Katwala, said: "We'll all be out celebrating St Patrick's Day, but poor St George hardly gets a look-in come April 23.
"Pubs and local authorities that are putting on events for St Patrick's Day should do the same for England's patron saint too.
"Some liberals still worry that the St George's flag is perceived as racist but they need to get over this and join in the party. Most people would like to see the flag of St George flown more often and most ethnic minorities would be happy to get on board too. We should invite everyone along to celebrate."
The ICM poll for British Future showed that two-thirds (66  per cent) of English people feel the Irish saint's day is more widely-celebrated in Britain than St George's Day, with only 7 per cent believing that St George gets more attention.
It found, however, that the English want to celebrate their national identity. Nearly two-thirds (61 per cent) think the flag of St George should be flown more widely across England.