Sir Malcolm Rifkind has been suspended from the Conservative Party as it investigates a new "cash for access" scandal involving the former Foreign Secretary.
A Tory party source said the whip had been suspended from the Kensington MP following a meeting with Michael Gove this morning and that a special disciplinary committee would be convened to look into his case.
Sir Malcolm had already referred himself to the Parliamentary Standards Commissioner, as had Labour's Jack Straw, who is also accused of offering to use his position to benefit a firm in exchange for thousands of pounds.
The former Conservative Foreign Secretary has denied any wrongdoing after being filmed meeting undercover reporters from the Daily Telegraph and Channel 4's Dispatches posing as a fictitious Hong Kong-based communications agency called PMR.
"You'd be surprised by how much free time I have," Sir Malcolm was recorded saying.
"I am self-employed. So nobody pays me a salary, I have to earn my income, but when I'm not doing something I can do what I like."
He also claimed that he could arrange "useful access" to every British ambassador in the world because of his status.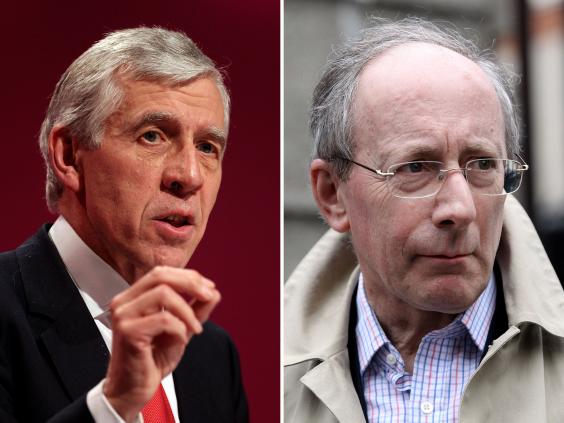 When it came to payment he gave an example of receiving "£5,000 to £8,000, something of that kind" for half a day's work doing presentations in the Middle East.
The Tory MP, who is also the head of the highly influential Intelligence and Security Select Committee, has since emphasised that it was not against Parliamentary rules for MPs to have other employment as long as it was declared on a public register of interests.
He has previously held posts including Foreign Secretary, Transport Secretary and Scottish Secretary.
Mr Straw, the former Labour Foreign Secretary, was already planning to stand down at the general election and suspended himself from his party. He denies any wrongdoing.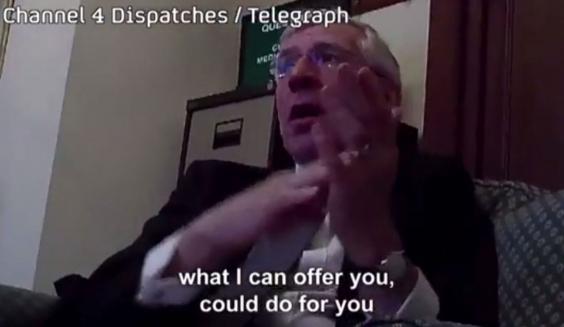 A Labour Party spokesperson said: "We have seen the disturbing allegations against Jack Straw in the Daily Telegraph. The chief whip has spoken to Jack Straw.
"He has agreed to refer himself to the Parliamentary Commissioner for Standards and in the meantime he has agreed the best course of action is to suspend himself from the parliamentary Labour Party."
Both MPs will feature in Politicians For Hire – a Channel 4 Dispatches programme airing tonight at 8pm.
Reuse content