Political friends and foes paid heartfelt tributes in the Commons to Charles Kennedy, the former Liberal Democrat leader who died on 1 June at the age of 55.
His 10 year-old son Donald looked down on the chamber from a gallery, sitting with his mother Sarah Gurling, from whom Mr Kennedy was divorced.  Several MPs directed their words to Donald. MPs from all parties praised Mr Kennedy's principled and courageous opposition to the 2003 Iraq war – including some who backed the conflict and now admitted he had been right.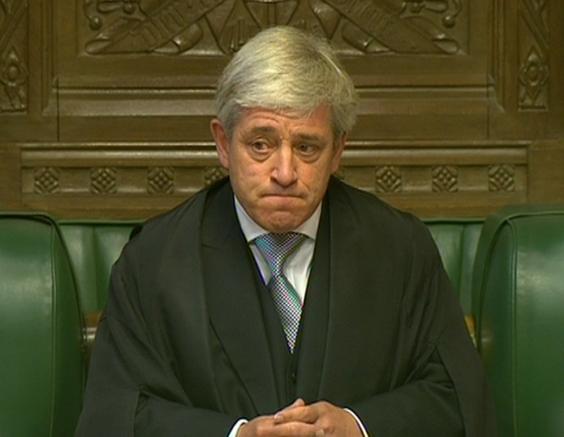 Opening the 90-minute  special session of tributes, David Cameron said: "Looking back, it is easy to forget just what a stand [on Iraq] that was. Taking abuse from the major parties on both sides of the House and adopting a position that wasn't even supported by the previous leader of his own party [Paddy Ashdown]."  The Prime Minister said that, at his best, Mr Kennedy was "the best that politics can be."
Watch Kennedy's full speech against the Iraq War full below: Harriet Harman, the acting Labour leader, said: "He disagreed with the decision to go to war in Iraq and he was right. But he never felt the need to denigrate those of us who got it wrong."
She added: "Despite the adversity that he faced, he never became bitter because he cared more about his political cause than he did about his personal career. He could be the most intelligent person in the room but still be warm, funny and generous, which made him convincing and engaging in equal measure."
Nick Clegg, the outgoing Lib Dem leader, described Mr Kennedy as "the polar opposite of a cardboard cut out, point-scoring party politician. Brave yet vulnerable. Brilliant yet flawed."
Charles Kennedy - his political career in pictures
Charles Kennedy - his political career in pictures
1/18 1986

Charles Kennedy at the SDP conference in September 1986. He had become Britain's youngest MP three years earlier and the party later merged to become the Liberal Democrats.

Getty Images

2/18 1987

Charles Kennedy attends the Joint Liberal Assembly, October 1987.

Getty Images/Hulton Archive

3/18 1999

Charles Kennedy being congratulated by his girlfriend and future wife, Sarah Gurling, and mother Mary after being elected Lib Dem leader in 1999

PA

4/18 2001

Charles Kennedy greeting supporters at a rally before the 2001 general election, when he was the Lib Dem leader

Getty Images

5/18 2002

Mr Kennedy at his wedding to Sarah Gurling, outside the House of Commons in London. The couple divorced in 2010.

Getty Images

6/18 2003

Charles Kennedy speaks during a question and answer session at the Liberal Democrat Party annual conference in Brighton

Getty Images

7/18 2004

Charles Kennedy and his then wife arrive at the British Academy Television Awards in London

Getty Images

8/18 2005

Charles Kennedy unveiling a Lib Dem campaign poster ahead of the 2005 general election

Getty Images

9/18 2005

Charles Kennedy with his then wife Sarah and new born son Donald James on 12 April 2005. He returned to the election campaign trail days later

Getty Images

10/18 2005

Charles Kennedy celebrating the Lib Dems' gains after the 2005 general election, when the party won 62 seats

Getty Images

11/18 2006

Charles Kennedy admitted his drink problem and called a leadership election in January 2006

Getty Images

12/18 2006

Charles Kennedy is canvassing in Dunfermline for a by-election a month after his resignation as Lib Dem leader

Getty

13/18 2006

Sir Menzies Campbell, Lord Rennard and Simon Hughes give Charles Kennedy a standing ovation after his speech to the party conference in September 2006, his first since his resignation

Getty Images

14/18 2007

Charles Kennedy and his predecessor Paddy Ashdown congratulating Nick Clegg on his election as Lib Dem leader in December 2007

AFP/Getty Images

15/18 2010

Charles Kennedy with Nick Clegg on the campaign trail ahead of the 2010 general election

Getty Images

16/18 2011

Charles Kennedy launching the pro-AV campaign for the 2011 proportional representation referendum in Glasgow

Getty Images

17/18 2014

Charles Kennedy with Danny Alexander and fellow Lib Dems campaigning for a 'no' vote in the Scottish independence referendum in 2014

AFP/Getty Images

18/18 2015

Charles Kennedy campaigning with Jo Swinson in East Dunbartonshire in April ahead of the 2015 general election, where he lost his seat

Getty Images
The former Deputy Prime Minister  said that although Mr Kennedy had not supported his decision to take the Lib Dems into coalition with the Conservatives in 2010, "there was never a hint of reproach or 'I told you so' in the advice he gave to me." He added: " He remained unstintingly loyal, no matter what the circumstances and no matter how strong the temptation must have been to blow his own trumpet and say that events had proved him right."
Mr Clegg insisted that opposing the Iraq war was not an obvious thing to do at the time.  "Charles was often a lone voice in this House, standing up against a consensus in favour of war on all sides," he said. "The fact that he was proved so spectacularly right is a tribute to his judgement and his intuitive common sense."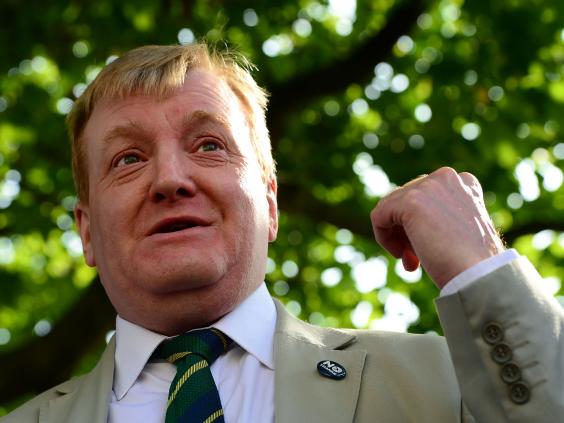 Several Tory MPs joined the tributes, with Sir Edward Leigh saying that Mr Kennedy had helped persuade Tories like himself and Kenneth Clarke to oppose the Iraq invasion.
Labour's Tom Watson told Donald: "Your father was a very great man, he stood up for what he believed in, he led a party of the centre-left with dignity and compassion and when you are older you will know your mum and dad believed in a cause greater than themselves and you will be proud."
Tim Farron, the former Lib Dem president now running for the party leadership, told Donald: "You should be really proud of your daddy, I am proud of your daddy. I loved him to bits and I am proud to call him my friend. God rest you, Charlie." 
Referring to Mr Kennedy's alcoholism, Norman Lamb, the other candidate in the Lib Dem leadership election, said MPs had a lot to learn in how to treat it as a genuine illness and combat the stigma of it.
Ian Blackford, the Scottish Nationalist who defeated Mr Kennedy in Ross, Skye and Lochaber at last month's election, said he had been beaten by a "national tide" in favour of the SNP. He said he and his  constituents deeply regretted Mr Kennedy's passing.
'Brilliant yet flawed': Commons pays tribute to Kennedy
Nick Clegg
"His good humour must not obscure the fact that there was a steely courage about him, most memorably on display when he took the principled decision to oppose the Iraq War. Charles was often a lone voice in this House, standing up against a consensus in favour of war on all sides. The fact that he was proved so spectacularly right is a tribute to his judgement and his intuitive common sense."
David Cameron
Charles Kennedy will be remembered for his success, for his principle and intellect, and above all for his incredible warmth and good humour. He was the most human of politicians.
Gerald Kaufman
He knew where he stood, he worked out where he should stand and you knew when Charles spoke he thought it out, he thought it through, and at the same time you would not budge him unless you could argue him out of a position.
Ken Clarke
He looked like a schoolboy and rapidly people realised that, in addition to all these rather striking attributes, he combined it with being highly articulate, very self-confident and capable of addressing this House in a very fluid and eloquent way.
Reuse content