The Government is partly responsible for the Concentrix debacle that saw thousands of people plunged into poverty because of tax credit payment errors, MPs have suggested. 
MPs held a parliamentary debate on mistakes by private contractor Concentrix, which has been accused of mistakenly stopping tax credits on the basis of "flimsy" evidence.
They told anecdotes of how their constituents were forced to pawn their late parents' jewellry to make ends meet, how food in their freezer spoiled after their electricity was cut off, or how they were forced spend their last £5 on submitting evidence to the company using expensive recorded delivery.
MPs are making around 200 calls every day to an HMRC hotline specifically set up to deal with consituents' tax credit errors, a minister told the Westminster Hall debate.
Labour MP Fiona MacTaggart, who led the debate, however said it was "possible that some of our blame has been to the company when the blame ought to be to the Government".
She blamed the structure of the contract drawn up by HMRC as well as "policy failures" by ministers and civil servants. 
"Concentrix are paid by results which means that they have a financial incentive to stop payments, their decisions are frequently paid on the basis of wrong information and people who rely on tax credits to make ends meet are left without funds for weeks," she said.
"They regularly proceeded on totally flimsy evidence … this evidence is selected by HMRC based on its own system.
"I think we've been blaming Concentrix for using flimsy evidence when actually the source of this evidence is HMRC."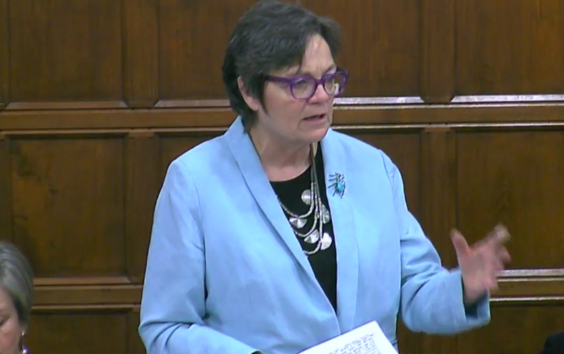 Ms MacTaggart said that the legal burden of proof on stopping tax credits lay with HMRC and that "illegal action has screwed money out of citizens and damaged their ability to do their main job, which is to look after their families".
The MP said lessons had to be learned and that "there are certain tasks that the Government should not delegate to a private company or anyone else – and the collection of taxes or issuing tax credits is one of them".
Other MPs agreed that the contract itself was simply a bad idea. Scottish National Party MP Chris Law said: "Unsurprisingly, this is not the first time that Government outsourcing has failed to meet expectations. We've seen it in the past the results-based contracts do not improve the quality of public services."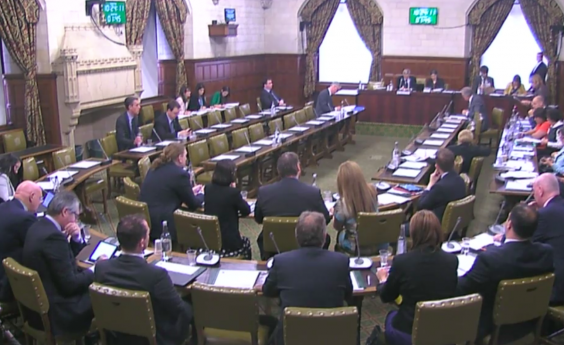 He said such contracts should have "no place" in the delivery of important public services.
Labour MP Stephen Kinnock accused the Government of pursuing a "false economy" and said Theresa May's Government was undermining "some of the basic binds that are meant to hold our country together".  
Sammy Wilson, the Democratic Unionist Party MP for East Antrim, said the history of problems with tax credits "extends well beyond this current contract".
"The contract was made by HMRC, the referrals were given to Concentrix by HMRC, the guidance was given by HMRC, and they [Concentrix] acted upon it," he said.
UK news in pictures
UK news in pictures
1/20 26 June 2017

A festival-goer sleeps outside their tent at the end of the Glastonbury Festival of Music and Performing Arts on Worthy Farm near the village of Pilton in Somerset, South West England

Getty

2/20 26 June 2017

Canadian Captain Megan Couto (C) leading out troops of the Second Battalion, Princess Patricia's Canadian Light Infantry from Wellington Barracks heading for the Changing of the Guard ceremony at Buckingham Palace in central London. Media reports state that Megan Couto, will be at the head of some 40 Canadian soldiers along with the Royal Canadian Artillery Band at the Changing of the Guard at Buckingham Palace becoming the first female soldier in history to become Captain of the Guard. Canadian soldiers are serving as the Queen's Guard as sentries at Buckingham Palace, St. James's Palace, the Tower of London and Windsor Castle until 03 July 2017. Queen Elizabeth II invited Canada to send troops take part in the ceremonial duties in 2017 marking 150 years since Canadian Confederation

EPA

3/20 26 June 2017

Residents leave their home on the Taplow Block on the Chalcots Estate on June 26, 2017 in London, England. Residents of the Chalcots Estate have been urged to leave their homes due to fire safety fears in the wake of the Grenfell Tower tragedy. Four of the five Chalcots Estate towers in Camden, North London, are being evacuated after they were found to have similar cladding to that on Grenfell, attributed to contributing to the rapid spread of the blaze last week that killed at least 79 people

Getty Images

4/20 25 June 2017

Police officers on Romford Road in Forest Gate, east London, as people protest over the death of Edir Frederico Da Costa, who died on June 21 six days after he was stopped in a car by Metropolitan Police officers in Woodcocks, Beckton, in Newham, east London

PA

5/20 24 June 2017

Britain's opposition Labour Party leader Jeremy Corbyn addresses revellers from the Pyramid Stage at Worthy Farm in Somerset during the Glastonbury Festival

REUTERS

6/20 23 June 2017

British Prime Minister Theresa May addresses a news conference at the EU summit in Brussels, Belgium, June 23, 2017

Reuters

7/20 22 June 2017

Cosplay fans (L-R) George Massingham, Abbey Forbes and Karolina Goralik travel by tube dressed in Harry Potter themed costumes, after a visit to one the literary franchise's movie filming locations at Leadenhall Market in London, Britain

Reuters

8/20 22 June 2017

Racegoers cheer on their horse on Ladies Day at the Royal Ascot horse racing meet, in Ascot, west of London

Getty

9/20 21 June 2017

A reveller walks among the tipi tents at the Glastonbury Festival of Music and Performing Arts on Worthy Farm near the village of Pilton in Somerset, South West England

Getty

10/20 20 June 2017

A police officer lays some flowers passed over by a member of the public, close to Finsbury Park Mosque in north London, after one man died and eight people were taken to hospital and a person arrested after a rental van struck pedestrian

PA

11/20

The Borough Market bell is seen in Borough Market in central London following its re-opening after the June 3 terror attack

Getty Images

12/20

Two women embrace in Borough Market, which officially re-opens today following the recent attack, in central London

REUTERS/Hannah McKay

13/20

Mayor of London Sadiq Khan attends the re-opening of Borough market in central London following the June 3 terror attack

Getty Images

14/20

People walk through Borough Market in central London following its re-opening after the June 3 terror attack

Getty Images

15/20

News Corp CEO Rupert Murdoch, with one of his daughters, visit Borough Market, which officially re-opened today following the recent attack

REUTERS

16/20

A woman reacts in front of a wall of messages in Borough Market, which officially re-opened today following the recent attack, in central London

REUTERS/Hannah Mckay

17/20

Vivenne Westwood walks the runway at the Vivenne Westwood show during the London Fashion Week Men's June 2017 collections

Getty Images

18/20

Millwall fan and London Bridge hero Roy Larner on 'Good Morning Britain'

Rex

19/20

Richard Arnold, Roy Larner, Piers Morgan and Susanna Reid on 'Good Morning Britain'

Rex

20/20 11 June 2017

England players celebrate after defeating Venezuela 1-0 to win the final of the FIFA U-20 World Cup Korea 2017 at Suwon World Cup Stadium in Suwon, South Korea

AP
"If there's any fault to be attributed it has to be shared by the people who issued the contract in the first place."
SDLP MP Mark Durkan said "the fact is that this is a contract that was conceived by HMRC in a spirit of suspicion and hostility towards their customers".
Merseyside MP Peter Dowd said people who had had their tax credits stopped were "victims" and that the "company was not soley at fault". Ministers gave Concentrix a "licence to harass", he said.
Concentrix has always said it was simply following contractual obligations imposed on it by the Government. 
In mid-September HMRC announced it was dropping Concentrix from running the tax credit contract at the end of its current term.
Treasury Minister and Tory MP Simon Kirby said that HMRC had "provided third party data to Concentrix who then chose who to pursue".
He said any cases that remained open would be dealt with "within the next couple of weeks".
"Concentrix are not paid for decisions that are wrong … at the end they're paid to do a job and if they don't do a job then they're not paid for it," he said.
An HMRC Spokesperson said: "We, or Concentrix on our behalf, only contact people where there is an indication that their Tax Credits claim may be incorrect. We undertake these checks to ensure people receive the tax credits they are entitled to and prevent them from getting into debt through an overpayment, which they would later have to repay, whilst minimising error and fraud. 
"Given recent issues, we took decisive action not to renew the contract beyond its expiry in May 2017 and have redeployed additional HMRC resources to deal with the outstanding cases as quickly as possible.
"We have prioritised outstanding cases and dealt with the majority of these. We will continue to do this with the remainder of the cases as quickly as possible, while providing the best possible customer service."
Reuse content