Lottery funding for the arts in London should be frozen for five years and used to prevent "cultural devastation" in the regions, according to one arts grandee who added that England was a "divided country".
Colin Tweedy, who headed the Prince of Wales' charity Arts & Business, which helped raise millions for the arts, said a £500m fund should be established to help regional institutions cope with brutal cuts in local authority funding.
"When you look at London's amazing facilities, surely we can draw a line and say no more Lottery funding for a few years," he said, adding: "We are looking at absolute potential disaster for art in the regions if something isn't done."
Mr Tweedy also called for a task force to be set up involving the major fundraising bodies to come up with a proper response, as well as address the pressing issue of arts education that is threatening to leave millions of children behind.
Figures published in November by the Department for Culture, Media and Sport Select Committee showed lottery spending on the arts from 1995 to 2013 was £165 per head in London and £46.77 in the rest of England.
Mr Tweedy said: "A lot of the cultural community don't seem to appreciate that we are living in a divided country. People in London are living in a fabulous cultural island. Yet, we are seeing cuts to public funding that will devastate the arts outside London."
The select committee, which pointed out a "clear funding imbalance in favour of London which must be rectified," showed that residents in Westminster contributed £14.5m towards the arts lottery and received a benefit of £408m over that same period. Those in County Durham contributed £34m and received £12m.
"If the funding bodies don't step in to replace local authority cuts, many institutions will die. Replacing it by Lottery money is the only way, as it won't come from central government," Mr Tweedy, who is now managing director of The Building Centre, the architectural advice group, said.
"Nobody is asking for the Government grants to be cut; I'm saying freeze the Lottery funding [in London] for five years and move it all to the regions."
The fear is that in two generations, some will never be able to experience the arts, he continued. "We could go back to Victorian England, with children outside pressing their noses against the windows. Do we have to accept culture is just for the elite? None of us want that; we want everyone to aspire to participate."
Mr Tweedy was chief executive of Arts & Business for almost three decades, which made him a hugely influential figure in the sector.
He said: "There's a conspiracy of silence, nobody in London wants to admit that it's had a great period and we're not reaching the people we've said we want to reach. If we don't start now we are condemning the next generation to not appreciate the arts."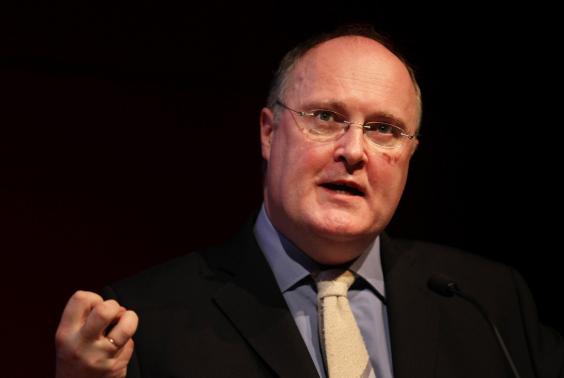 He called for the creation of a task-force involving Arts Council England; the Museums Association; local authorities; the corporate sector and philanthropists: "We need a cross section of people who care about the arts," he said.
Another factor is to devolve the Arts Council out to the regions, he said, re-establishing Regional Arts Boards, which were shut in 2002.
Reuse content